Britain will send an extra 125 troops to Iraq to provide training to security forces, David Cameron has announced.
The troops, who will be based in several locations throughout the country, take the number involved in the mission to just under 1,000.
Mr Cameron will discuss the extra British involvement, which Downing Street denies represents any form of 'mission creep', at a meeting with the Iraqi Prime Minister Abadi who will attend the G7 summit tomorrow.
Ahead of that meeting Mr Cameron said "The biggest challenge" Britain faced was fighting "extremist Islamist terror".
Isis seizes Ramadi
Isis seizes Ramadi
1/7 Ramadi attack

Ramadi, after fighting on Friday, was one of the army's few strongholds

Reuters

2/7 Ramadi attack

130,000 remaining inhabitants of Ramadi, an overwhelmingly Sunni city, have fled the fighting (AP)

AP

3/7 Ramadi attack

Iraqi security forces withdraw from the Anbar state capital, Ramadi, in defeat on Sunday, 17 May (AP)

AP

4/7 Ramadi attack

The last remaining Iraqi security forces defending their headquarters against Isis in the eastern part of Ramadi on 14 May

Reuters

5/7 Ramadi attack

Civilian belongings can be seen in an abandoned truck during fighting in Ramadi

Reuters

6/7 Ramadi attack

Civilians fled Ramadi as Isis advanced

Reuters

7/7 Ramadi attack

Thousands of civilians fled the Isis advance in Ramadi

AP
"We already have quite a number of people in the KRG (The Kurdish Controlled Area). These people will be helping more broadly in Iraq. It's a particular request the Abadi government has made, it's a particular thing we've been working with the Americans on. I think it's the right thing for Britain to do."
Mr Cameron will also warn President Obama that he can no longer promise the UK will keep its commitment to maintain Britain's defence budget in the face of further austerity.
In comments that are likely to infuriate the American President Mr Cameron will tell him that he can give no guarantees that defence spending will not fall significantly following the Government's spending review in the autumn.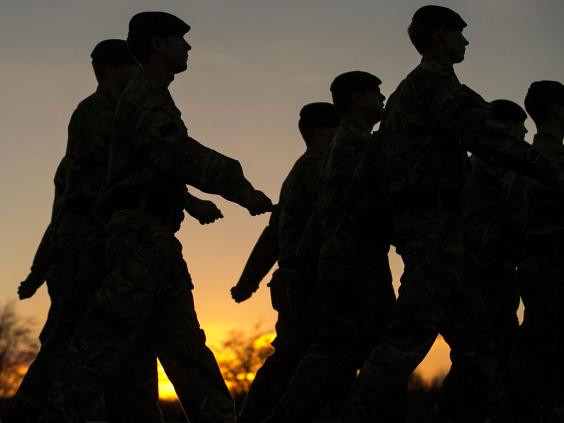 His position is in stark contrast from that of a year ago when he joined with Mr Obama at the Nato summit in Wales to call on other countries who were not spending at least two per cent of national income on defence to "urgently take steps" to meet it.
But, despite increasing vocal pressure from the Americans to get him to commit to maintaining Britain's two per cent contributions to collective defence over the next five years, Mr Cameron made clear that no such concession would be forthcoming.
"I will say (to President Obama) exactly the same as I'm saying now which is we're having a spending review in the autumn and we'll announce the results at that time," he said.
He added that so far Britain had "kept our two per cent promise" adding "we are one of the few countries to do it."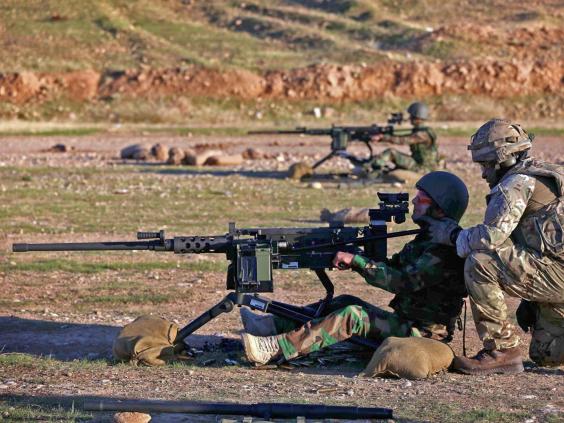 American Government sources have expressed frustration that despite private, and latterly public, pressure they have had no commitment or indication at all from London that the two per cent target will be maintained.
Last week the American Defence Secretary said he feared the UK could become "disengaged" if it makes further cuts.
Ashton Carter said Britain had "always punched above its weight" and "it would be a great loss to the world if it now took action that would indicate disengagement".
Downing Street categorically deny this and point out the the UK is the second largest contributor to the campaign against Isis in Syria as well as commitments to Nato in Europe.
Mr Cameron has defended Britain's aid budget in the light of criticisms of potential cuts to defence spending. He said that Britain was one of the very few countries giving 0.7 per cent of GDP in foreign aid - which contributes to world security.
"The point about the 0.7 per cent target was that this was a promise that was made a meeting like this to the poorest countries in the world and I am proud about the fact that unlike many other countries Britain has kept its promise," Mr Cameron said.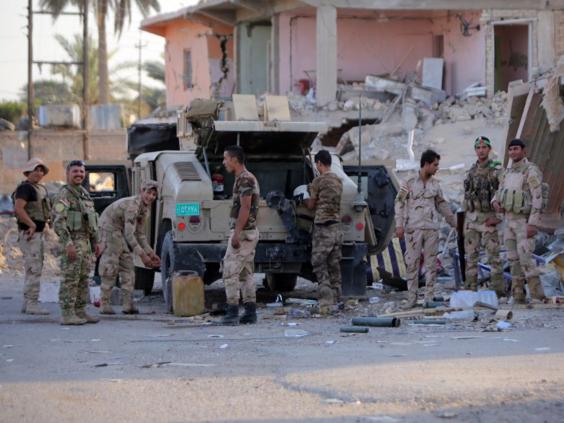 "If we look at the problems in the world today that directly impact us today at home - migration in the Mediterranean for instance how are we going to deal with that?
"Of course it is important that HMS Bulwark is there picking up people and saving lives but actually using our aid budget to try and stabilise countries like Eritrea and Somalia where these people are coming from that will help reduce migration.
"I think we have the right approach. We kept our promise on aid and we use that money in way that protects and defends the interests of the British people. Is it in our interests that we get stuck in in Sierra Leone to eradicate Ebola. Of course it is because that threat could come and hit us and it very nearly did."
The G7 Summit is also expected to discuss the situation in Ukraine ahead of a meeting of EU leaders later this month which will decide whether to renew sanctions against Moscow.
Any renewal requires unanimity amongst all 28 EU leaders and there are concerns that Russia is attempting to 'pick off' some smaller countries in an attempt to get them to vote against renewal.
Mr Cameron and President Obama will attempt to get an united line at the G7 in favour of continued sanction - even among those countries in Eastern Europe whose economies have suffered as a result of Russian food import bans.
"Europe has been united," Mr Cameron said.
"Britain has played quite a role in bringing that unity together and having a strong response and I think we need to make sure that Europe remains united.
"Sanctions have an impact on all countries. Britain has not let our preeminence in financial services get in the way of a robust response to Russian backed aggression and I don't think other countries should either."
Reuse content