Piers Corbyn defies categorisation. But let's try. He's a left-wing physicist turned political activist and councillor, turned conspiracy theorist and maverick weather forecaster.
He believes humans have no role in climate change and that the Met Office, media and "corrupt scientists" are "brainwashing" the public as part of a Qatar-run conspiracy to keep oil prices high. And he is brother of Jeremy Corbyn, the would-be Labour Party leader.
Piers made these claims, not for the first time, in a phone interview with me last summer. I was writing a magazine story about weather, and the way it is predicted and reported, especially by certain newspapers with hotlines to alternative forecasters. Corbyn launched WeatherAction in 1995, and still sells his forecasts, mostly to farmers, from a tiny office in Southwark, south London, where he has lived for 40 years.
Jeremy was then a rebellious backbencher worth mentioning only in passing. But I did ask Piers what his little brother made of his views. "When we have these conversations at Christmas, his sons say, 'Dad, why don't you go along with uncle Piers'," he replied. "I can tell you what he says, but I don't know if it's advisable. Put it this way, he'd rather say nothing and carry on getting support from various greenies."
Where do they stand? Labour's left-right battle
He went on, off the record, before condensing his thoughts on his family's views on climate change, which he believes is caused by solar activity rather than carbon emissions, in an email. "It's always a great topic for conversation at Christmas and relatives around the world are very supportive of what I say," he wrote.
Jeremy Corbyn and his campaign declined to comment on any implication that he shares his brother's views, which are refuted by the scientific community. And there is no evidence to suggest he does, having consistently pushed for tougher targets for carbon emission cuts. When asked about the environment, as he was by Greenpeace last week, his belief in CO2's role in climate change, and mankind's role in emissions, is never in doubt.
But could his brother's views, and willingness to share them, become compromising for Jeremy, indirectly, in debates about energy or emissions, for example, or the Met Office, which Piers abhors?
"It depends on their closeness and any extent to which there seems to be any influence," says Damian McBride, the former special adviser to Gordon Brown. "If there is any sense in any politician that they have views outside the mainstream, and people are trying to understand them, that's when things like relatives with those views can come into it. But I've never heard Jeremy in that territory, so I would have thought he's quite safe."
Lucky him. McBride cites "poor Jimmy Carter" as a leader who fared less well in a fraternal shadow. Billy Carter shot to fame as a "loveable redneck", the outspoken face of Billy Beer – but the businessman became more political and developed close business ties with Libya. When it emerged he was a foreign agent for the Gaddafi regime, President Carter had to distance himself from "Billygate".
The Bushes and Clintons have several embarrassing members, too, not all of them former presidents. Roger Clinton, Bill's younger half-brother, had the nickname "Headache" in Secret Service circles thanks to his fast living. On Clinton's last day in office, he granted Roger a pardon for a 1985 drugs offence. But since then, Hillary's businessmen brothers have made unwelcome appearances in the coverage of her campaign for the Democrats' nomination, as enemies look for sticks to beat her with.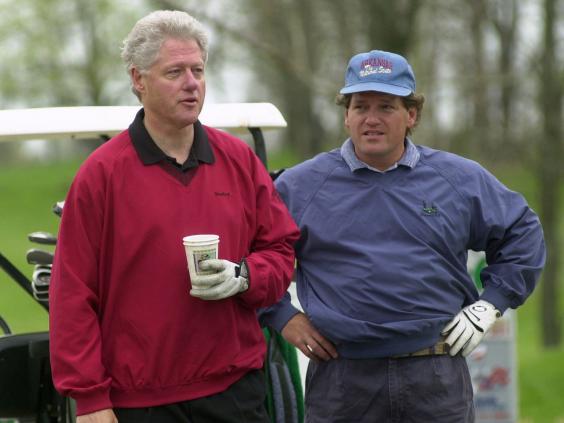 In Westminster, John Major's brilliantly eccentric brother Terry Major-Ball was a hit with media but while he was colourful (their father was a trapeze artist and garden gnome magnate) the Major-Balls were unfailingly loyal and discreet. Jeremy will hope for the same treatment but, while speaking to The Sun on Sunday last month, Piers answered personal questions about Jeremy's private life. By the time I phone him back this week to talk climate change again, however, he is more tight-lipped, by his standards.
"I fully support [Jeremy's] campaign but we're not answering questions and I've been advised to refer them to his press office," he says. Pressed on the popularity of his views in the family, he adds: "Whatever policies there are, Jeremy is in favour of accountable debate on them, and climate change is one policy where things have changed a lot…. [He] offers an opportunity for proper, rational discussion instead of the Westminster bubble, which is often based on recycled opinion."
If Piers does become a political distraction, it may not be at the expense of his brother. While Jeremy has never commented on his brother's theories, Boris Johnson has. The MP and London Mayor, who could conceivably stand opposite Corbyn at the dispatch box one day, has twice praised Piers' forecasting skills in Daily Telegraph columns, in 2010 and 2013, while also flirting with his solar theories. When challenged at Lord Mayor's Question Time after the second article, for appearing to support a scientist whose work has not been peer-reviewed, Johnson said he did not know that Corbyn's credentials were in question.
In his own defence, Corbyn has said that, "The idea that something isn't science because it hasn't been published is complete nonsense." Meanwhile, his own political ambitions have resurfaced. He was a Labour councillor in the late 1980s before he quit the party. Last May, he ran as an independent in a Southwark borough council by-election, on a anti-austerity and anti-social cleansing ticket.
But, enjoying less of the fair weather that seems to be blessing his brother, he received just 67 votes.
Reuse content