It is not fair on men that women prisoners do not have to wear uniforms while they are incarcerated, a Conservative MP has said.
Philip Davies demanded that women prisoners be forced to wear uniforms to give men "real equality" with their woman counterparts.
"Female prisoners do not currently have to wear prison uniforms because it might affect their self-esteem. Research by the Ministry of Justice which was supposed to back this up was so deficient it was not even published," he said.
"In the interests of real equality – not just the 'equality but only when it suits agenda' –will [the Government] get on with ensuring that both male and female prisoners have to wear prison uniforms?"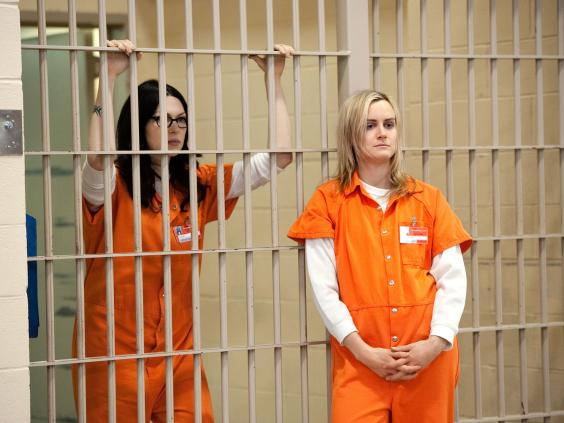 Mr Davies made the intervention at a parliamentary question and answer session with ministers for women and equalities on Thursday morning.
Women have not been required to wear prison-issue clothing in British jails since 1971 because research found that inmates responded better to rules if they were allowed to wear their own clothes.
Men can also wear their own clothes under an earned privileges incentive scheme.
The rule is in contrast to the popular portrayal of women prisoners in US drama Orange Is The New Black, where prisoners wear uniforms.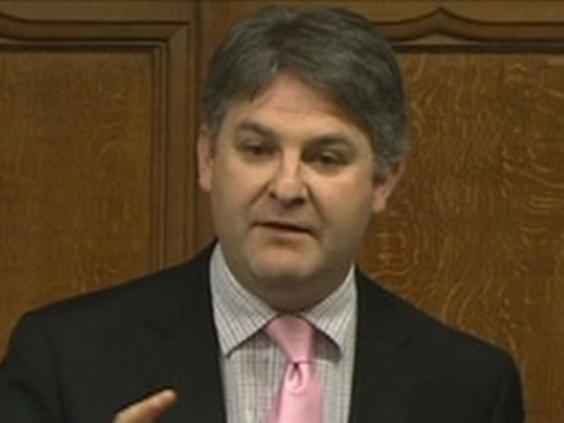 Equalities minister Caroline Dinenage rejected Mr Davies' call and said that since the penal system was largely designed with men in mind, the rule helped prisons become more effective.
"The experiences that lead to imprisonment and the impact of imprisonment can be very different for men and women," she said.
"I am interested in equality whether it suits or not. The fact is that 95 per cent of prisoners are men and our entire prison system is largely designed with them in mind and to suit men.
Eurosceptic Tory MPs
Eurosceptic Tory MPs
1/7 Owen Paterson

Formerly a cabinet minister, Owen Paterson is now free to make his opinion known on the backbenchers. On the subject of Europe, he does so regularly – claiming recently that the EU referendum was "rigged" in favour of staying in

Getty

2/7 John Redwood

A longstanding eurosceptic, Mr Redwood warned last year that businesses that spoke out in favour of EU membership would be punished at the check-outs by anti-EU

Getty

3/7 Bill Cash

Awkward squad rebel Bill Cash said last year that he thought the EU had become an undemocratic, German-dominated project. "An increasingly assertive German Europe is at odds with British national interests," he wrote in the Daily Telegraph

Getty

4/7 Philip Davies

From the Conservative party's hard right wing, Philip Davies has been a longstanding critic of the EU. He founded the Better off Out campaign and is so eurosceptic that Ukip decided not to stand a candidate against him in 2010 because they agreed with him

Rex

5/7 Nadine Dorries

Outspoken Tory MP Nadine Dorries has previously advocated an alliance with Ukip. At the height of the Greek crisis in 2013 she said that the EU was "dying on its feet"

Rex

6/7 Liam Fox

The former defence secretary is a central figure on the right wing of the Conservative party. He's long put pressure on David Cameron over EU negotiations

Getty

7/7 Zac Goldsmith

A socially liberal eurosceptic, Goldsmith was one of the founding members of the People's Pledge campaign to get MPs to sign up for an EU referendum. His father ran the Referendum Party, a precursor to Ukip

Getty
"I make no apologies that our prisons should be places of rehabilitation as well as punishment and if this small compromise helps achieve that then it is well worth it."
Ms Dineage's stance won praise from the Labour benches, with Fiona Mactaggart praising the minister's attempt to avoid a situation where "women prisoners are too often treated as though they are the 'not men' prisoners".
Reuse content