Rufus Hound is planning to run for the European Parliament to campaign against the privatisation of the NHS, saying he wants to preserve "one of the single greatest achievements of any civilisation".
The comedian, best known for his appearances on the Channel 4 quiz show 8 out of 10 Cats, announced over the weekend his intention to run as a candidate for the single-issue National Health Action (NHA) party in the May poll.
In an impassioned blog post, he accused the Conservatives of wanting to sell off the health service to party donors – claiming that the Health Secretary, Jeremy Hunt, was "killing the NHS so that his owners can bleed you dry".
"Big, rich, private healthcare companies have donated millions to the Conservative party and now they're calling in the debt," he said, adding that he wanted to protect "incredible" NHS staff whose  "capacity to care is a combination of vocation, education and genuine kindness".
Hound, 34, who has previously campaigned for the Liberal Democrats, said he and his wife were moved to make a stand to ensure their anger at NHS reforms did not dissipate into apathy.
He wrote: "We did not want to become one of those people who whinge on and on, wringing hands and asking, 'but why isn't someone doing something?'"
The NHA was set up by Dr Richard Taylor, a former independent MP, to campaign against the Government's Health and Social Care Act, introduced under the previous health secretary, Andrew Lansley. The party plans to field 50 candidates in the 2015 general election.
Mr Hound will run in the London constituency for the European Parliamentary elections on 22 May this year.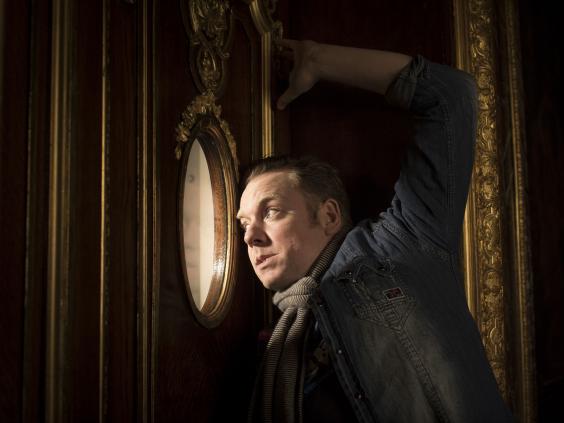 Dr Clive Peedell, an oncologist and co-chair of the NHS Consultants' Association who is a leading member of the NHA, said he was "delighted" with the party's latest recruit. He described the Coalition's health reforms, which took effect last April, as "a shocking failure of democracy".
Hound's candidacy, which he announced on ITV's The Jonathan Ross Show on Saturday night, is likely to delight other critics of the Coalition's NHS reforms, including the shadow health secretary Andy Burnham, who recently accused the Government of setting the NHS on a path towards charging patients for their care.
But Hound, who has also appeared on Celebrity Juice and Argumental, insists that Labour must also share culpability. "This isn't a red/blue tribe argument," he tweeted yesterday. "Labour must take their share of the shame. PFI [Labour's Private Finance Initiative] was a disaster. NHS isn't a market."
The comedian was candid about his electoral chances yesterday, conceding: "There's no way I should be an MEP. I'm not smart enough, or Machiavellian enough, to survive in modern politics." But he hoped his campaign would have some effect in raising awareness of the impact of NHS reforms. He wrote: "The millionaires that currently run things have decided that you (assuming you're not a member of the Bullingdon Club, or a trustafarian) can go fuck yourself.  This place is for them, not you."
The Government argues that major NHS reforms were needed to find £20bn of efficiency savings at a time of increased demand.
Critics of the changes have repeatedly argued that they amount to privatisation by the back door – a claim the Government strongly denies.
Reuse content