A photographer has captured the exact moment Jeremy Corbyn's landslide victory in the Labour leadership election was announced.
The four candidates already knew who had triumphed but could not quite control the expressions on their faces as the room exploded into cheers.
Mr Corbyn is seen looking into the lens, quietly smiling as a group of jubilant supporters jump to their feet in celebration behind him, in the photograph by Andy Rain from the European Pressphoto Agency.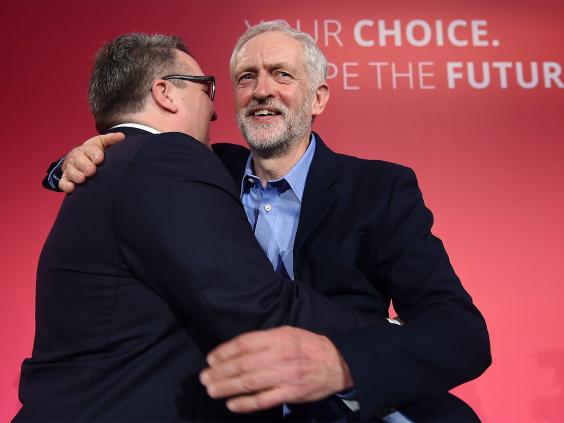 Also staring into the camera is a dejected-looking Andy Burnham, who was initially considered the clear favourite but finished in a distant second place with 19 per cent of first-preference votes, to Mr Corbyn's 59.5 per cent.
Third-placed Yvette Cooper looked straight ahead, seemingly unmoved, while Liz Kendall, who finished last, smiled while applauding her rival.
Iain McNicol, general secretary of the Labour Party, had not even formally announced Mr Corbyn's election and had to plead with the crowd to sit down and be quiet so he could finish announcing the results.
Congratulating his new leader on Twitter, Mr Burnham wrote that the priority was for the party to "unite and take on the Tories".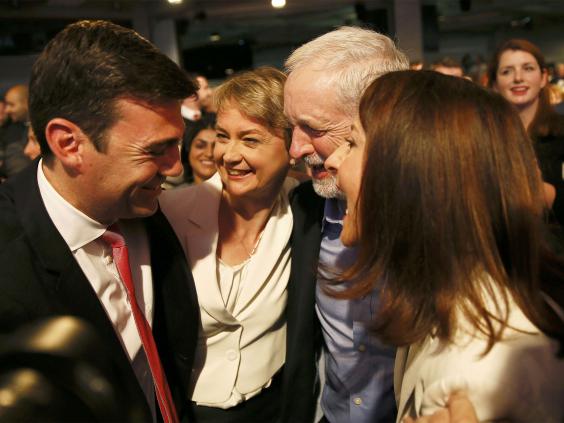 He followed by joking about his beloved Everton FC's impeding match against Chelsea, writing: "Now, as if my day hasn't been difficult enough, here come Everton."
Ms Cooper said she was "really disappointed" not to win but emphasised the importance of Labour for the party not to focus on internal differences, adding: "Congratulations to Jeremy because clearly it was a very strong win for him."
The Islington North MP was also congratulated by Ms Kendall for his "well-fought campaign". She tweeted: "Now let's take the fight to the Tories."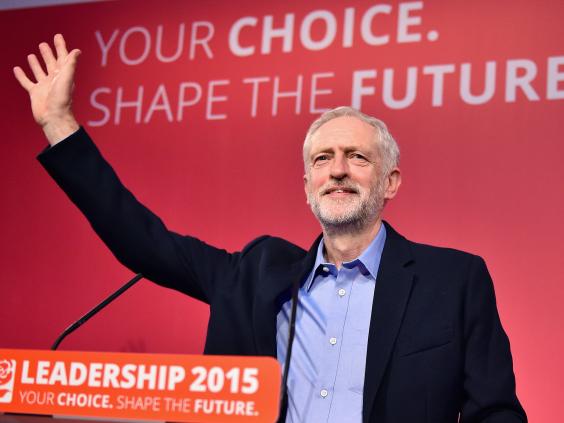 Mr Corbyn had thanked his rivals and paid tribute to their expertise in his victory speech.
"It has been a fascinating experience for all of us and I want to thank them for the way the debates were conducted, the way that we were able to put forward political debate and political differences and still come out of the end of it with a group hug," he added.
"We are going to reform ourselves as an Abba tribute band and continue this work in the future."
Reuse content