Jeremy Corbyn predicted that the formation Euro would lead to the imposition of a "bankers' Europe" on its members, according to parliamentary records.
Ahead of the 1993 adoption of the EU's founding Maastricht Treaty Mr Corbyn warned that the creation of the currency's European Central Bank would undermine European countries' ability to set their own policy.
"The whole basis of the Maastricht treaty is the establishment of a European Central Bank, which is staffed by bankers, independent of national governments and national economic policies, and whose sole policy is the maintenance of price stability," he said.
"That will undermine any social objective that any Labour Government in the United Kingdom—or any other Government—would wish to carry out."
The records are a window into Mr Corbyn's view of the European Union at its founding in 1993.
Today, after striking a moderately eurosceptic position during his leadership campaign, Mr Corbyn has now categorically said Labour would not campaign for EU exit.
He says he wants Britain to work for a "social Europe, a cohesive Europe, a coherent Europe, not a free market Europe".
He made the about-face after coming under pressure from Labour MPs, including former shadow business secretary Chuka Umunna and shadow foreign secretary Hilary Benn.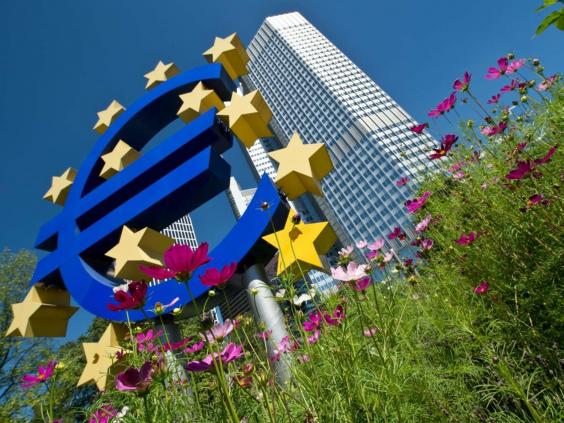 The comments were made in a House of Commons debate about the Treaty of the European Union on 30 March 1993. The treaty came into force on 1 November 1993.
Maastricht created the named institution of the European Union and for the first time specifically committed its member states to moving towards the adoption of the European single currency, named the Euro.
The then backbencher also warned against a lack of democratic accountability of the soon to be established European Union's structure.
"The Maastricht treaty does not take us in the direction of the checks and balances contained in the American federal constitution," he said.
"It takes us in the opposite direction of an unelected legislative body—the Commission—and, in the case of foreign policy, a policy Commission that will be, in effect, imposing foreign policy on nation states that have fought for their own democratic accountability."
Similar charges to those made by Mr Corbyn in 1993 have been applied to the European Union and European Single Currency during the course of the Greek economic crisis.
The crisis has seen domestic economic policy imposed on the debtor nation by countries whose financial sectors invested in it.
The government of Tony Blair, against which Mr Corbyn rebelled over Europe, was in principle in favour of British entry to the Euro. Accession would happen if five "economic tests" were met.
Reuse content