Jeremy Corbyn has moved to reassure moderate Labour MPs that his left-wing allies will not launch a purge aimed at deselecting them before the next general election.
After surprising some of his followers by wearing an emblematic red tie in his first Commons appearance as leader, he told the Parliamentary Labour Party (PLP) that he wanted to unite the party and described his Shadow Cabinet team as "inclusive and balanced".
His comments came after a chaotic reshuffle marked by dismay over his selection of  John McDonnell as shadow Chancellor and over the absence of women in the most senior Shadow Cabinet posts. Mr Corbyn came under fire from MPs on the issue during his PLP appearance, but he responded that he was proud to have appointed a majority of women to Labour's top team for the first time.
He alarmed party moderates – already dismayed by his opposition to the renewal of Trident – by hinting he would wear a white poppy, a symbol of peace and pacifism, at the annual Remembrance Day ceremony at the Cenotaph. Later, Labour made clear he would wear a red poppy.
Mr Corbyn told the PLP his three priorities would be tackling the housing crisis, reviving Labour's prospects in Scotland and Wales and securing a Labour government in 2020. He and Tom Watson, the new deputy leader, will each spend one day a month in Scotland between now and next May's Holyrood elections.
In a move to reassure centrist MPs, Mr Corbyn rejected calls from some of his hard-left grassroots supporters for a return to mandatory reselection. The process gave constituency parties the right to select sitting MPs before each general election and was used by activists to oust moderate MPs in the 1970s and 1980s.
The job handed to Mr McDonnell, who holds uncompromising views on renationalisation and taxation, will alarm business leaders as well as moderate Labour MPs. Shadow Foreign Secretary, Hilary Benn, refused to endorse the appointment.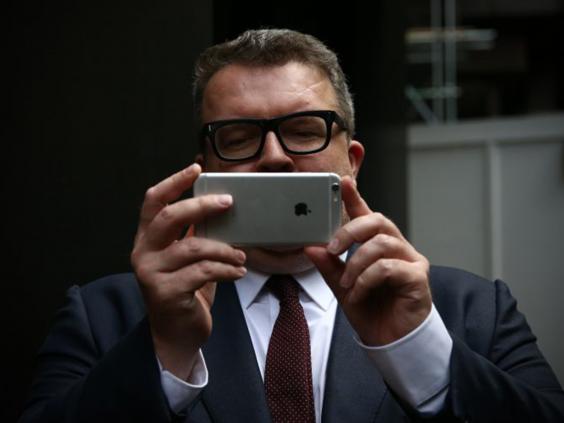 Mr Corbyn was forced to appoint his top team after many prominent MPs said they had decided not to serve under him. They were joined by the former minister Caroline Flint, who said she could "best support the Labour Party and the leadership from outside the Shadow Cabinet".
With just two hours to go before Questions for Ministers from the Department for Communities and Local Government, Mr Corbyn was still to nominate a spokesman to lead Labour's attack. He also faced a struggle over the selection of a shadow Defence Secretary after at least one MP turned down the post. It eventually went to Maria Eagle.
Mr Corbyn had faced an overnight backlash over the early appointments which handed the posts of shadow Chancellor, shadow Foreign Secretary and shadow Home Secretary to men. The eventual list of 31 Shadow Cabinet members contained 16 women and 15 men. Women included Lucy Powell as shadow Education Secretary and Heidi Alexander as shadow Health Secretary.
Journalists waiting outside the parliamentary offices where the appointments were made reportedly overheard an aide to Mr Corbyn warning that the new leadership was "taking a fair amount of sh*t out there about women".
Soon afterwards Angela Eagle acquired the title of shadow First Secretary of State in addition to shadow Business Secretary. Mr Corbyn insisted he did not regard the Treasury, Foreign Office and Home Office portfolios as more important than other posts and said it was a "bit of an achievement" to appoint a majority female top team which covered every area of policy and public life.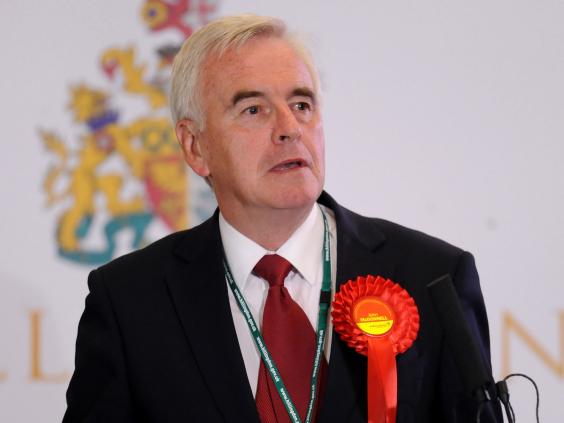 Downing Street announced the new Labour leader had accepted an invitation to join the Privy Council, entitling him to use the title "Right Honourable".
Membership of the ancient body is granted to senior politicians who receive briefings from the security services. There had been speculation he would snub the offer because of his republican views.
On Tuesday Mr Corbyn will address the TUC conference, pledging to support its campaign against controversial government plans to crack down on strike ballots and union funding. His first parliamentary appearance as leader was during the second reading of the Trade Union Bill.
Reuse content