Jeremy Corbyn has promised to listen to all corners of his party, telling its annual conference he has no "monopoly on ideas".
The Labour leader told delegates and MPs that he wanted an "open debate" after a fractious leadership contest in which party establishment figures warned he would render the organisation unelectable. 
"I'm not a leader who wants to impose leadership lines all the time. Not one of us has a monopoly on ideas," he said in his keynote speech.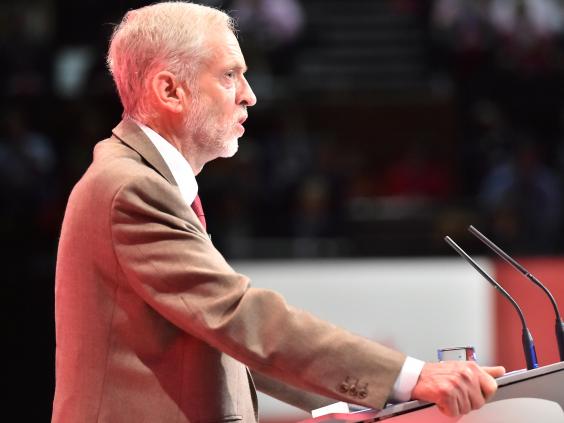 "I want open debate in our party and our movement. I will listen to everyone because I firmly believe leadership is about listening.
"Politics that's kinder, more inclusive, bottom-up, now top-down, in every community and workplace – not just Westminster.
"Real debate, not just lines all the time, but above all straight talking, honest. That's the politics we're going to have in the future."
Mr Corbyn took nearly 60 per cent of the registered member and supporter vote in his party leadership election but has suffered from a deficit in support from his parliamentary party.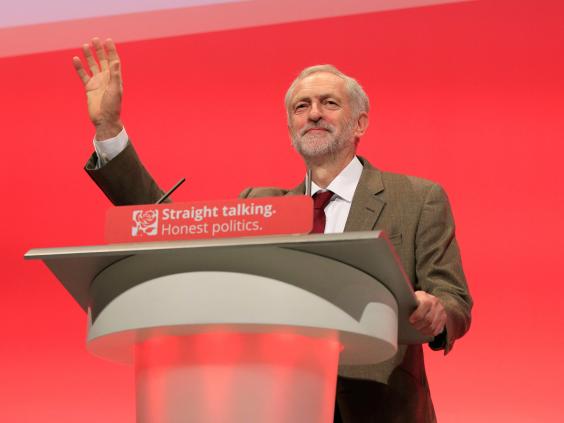 A number of people appointed to his shadow cabinet had previously criticised him during the leadership election.
A series of early policy debates under Mr Corbyn's leadership have been characterised by an apparent refusal to completely impose his policy will on MPs.
Mr Corbyn re-iterated his support for scrapping the Trident nuclear weapons system 24 hours after avoiding a vote on the issue in conference which he was set to lose.  
The vote was ditched by constituency Labour party delegates, who decided to prioritise other issues for debate.
Another key policy debate is on intervention in Syria, for which Labour is reportedly considering offering MPs a free vote.
Former leadership hopeful Chuka Umunna has criticised Mr Corbyn's approach to general policymaking, telling a fringe event at the conference on Sunday that the party needed to have a clear, discernable line on issues.
He welcomed the prospect of free votes on Syria and Trident, however.
"Ultimately we are going to have settled positions on things if people are to know what it is they are voting for,"the former shadow business secretary said.
"I just don't think it's sustainable for us to free vote everything and frankly it's not sustainable for different people in our leadership to be saying different things."
Other themes touched on by Mr Corbyn in his speech included media attacks against his leadership, Labour's plans to build more social housing, and plans to extend the welfare state to the self-employed.
Reuse content