The race to become the next Labour leader will be a heated contest after left-winger Jeremy Corbyn made it onto the ballot paper with "two minutes to spare".
The veteran MP for Islington North was a surprise candidate, entering the contest to ensure the left of the party is given a voice in a contest dominated by candidates promising to move the party towards the centre-ground of British politics.
He scraped over the line, securing precisely 35 nominations - the number required to proceed to the One Member, One Vote election, joining the three remaining candidates in the contest - Andy Burnham, Yvette Cooper and Liz Kendall. Mary Creagh dropped out of the race on Friday.
And he vowed not to become embroiled in personal attacks on other candidates, following claims that Andy Burnham and Yvette Cooper's campaign teams were behind nasty comments declaring victory over Liz Kendall's "Taliban New Labour".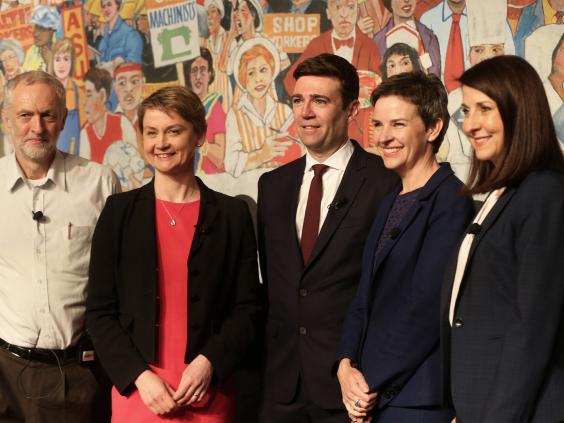 Remarks from sources in both camps suggest they no longer view her as a threat now the nominations are closed, accusing her of pursuing a "Westminster strategy" by trying to win over the media and "Blairite Taliban MPs".
"The fizzle and sparkle has gone already," a source in one of the camps told the Daily Telegraph. "Now the contest has moved on to the membership, who will not be interested in that kind of rhetoric or those policies, you will see her star wane very quickly."
A member of the other camp said: "You can really tell that Liz lacks the experience of Andy and Yvette. They've been around the block so many times, but Liz has never even been in the shadow cabinet, and now she's being tested she's suffering."
A spokesman for Ms Kendall's campaign dismissed the criticism, insisting their team was "organisationally very strong," adding: "We already have our first mailing out. The members are have minds and many are open to hearing a new message. Liz is refreshing and different and lots of people are going to warm to that."
Who will be the next Labour leader?
Who will be the next Labour leader?
1/7 Andy Burnham

Andy Burnham has promised to restore the party's "emotional connection with millions of people," if elected

Getty Images

2/7 Mary Creagh

Mary Creagh has called on her party to win back "Middle England"

Getty Images

3/7 Liz Kendall

Shadow health minister Liz Kendall is seen as a Blairite

PA

4/7 Yvette Cooper

Shadow home secretary Yvette Cooper became the fourth person to join the Labour leadership race

AFP/Getty

5/7 Tristram Hunt

Tristram Hunt, the shadow Education Secretary, has said he will not run for the Labour leadership as he had not gathered the required nominations of 35 MPs. He has instead endorsed the moderniser Liz Kendall.

Getty Images

6/7 Dan Jarvis

One of the favourites to succeed Ed Miliband as Labour leader – ex-Army paratrooper Dan Jarvis – has ruled himself out, saying he won't do it because of his children

Getty

7/7 Chuka Umunna

Chuka Umunna dropped out of the Labour leadership contest just three days after he announced he was in the running

YouTube
Mr Corbyn said he was determined to distance himself from the sniping between campaign teams, insisting he would never use the "Taliban" phrase to describe New Labour. "I do not believe in personal abuse of any sort," he said.
He is standing on a platform of opposing cuts to public services, insisting it was "essential that there is a left, anti-austerity candidate in the leadership election".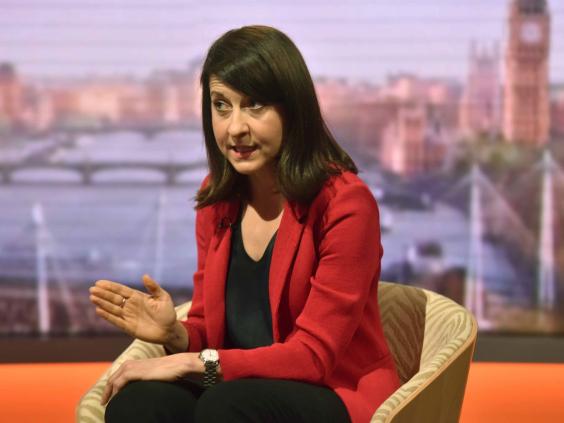 Recognising that he won the nomination of MPs who were opposed to his vision for the Labour party, he said: "I fully acknowledge and recognise that those colleagues who nominated me, MPs who nominated me, may not necessarily agree with me on the pitch I'm taking or my views on many things, but they also felt there needs to be a full debate on policy in the party."
Mr Corbyn's agent - the Labour MP for Hayes and Harlington John McDonnell, took to Twitter to announce they had won the required number of nominations:
As Jeremy's agent I can confirm that he is on the Labour leadership ballot paper with 35 nominations.Thank you everyone.

— John McDonnell (@johnmcdonnellMP) June 15, 2015
Mr Corbyn was still seven nominations short with an hour to go before the noon Monday deadline, and still three nominations short with 10 minutes to go.
The four candidates will take part in the first post-nominations hustings on Wednesday. Mr Burnham is the bookies' strong favourite to replace Ed Miliband as permanent leader, with Ms Cooper and Ms Kendall joint in second place, while Mr Corbyn remains very much the outsider, with Ladbrokes giving odds of 25-1 on the veteran left-winger being elected leader.
The new leader will be voted on by members and affiliated and registered supporters – each has an equal vote under the new One Member One Vote system following the reforms Mr Miliband brought in to reduce the voting power of trade unions. Voting closes on September 10 and the new leader will be announced two days later at a special conference.
Labour leadership timetable:
15 June: Nominations close
12 August: Last date people can sign up as Labour party members and get a vote in the leadership election
14 August: Ballot papers sent out by post
10 September: Polling closes at midday
12 September: Winners announced at a special conference
27 September: Labour party conference begins in Brighton
Reuse content