Jeremy Corbyn went head-to-head with David Cameron at Prime Minister's Questions – but his performance was overshadowed by a climbdown over his refusal to sing the national anthem.
The new Labour leader, wearing a faded yellow tie, beige jacket and mismatching trousers, brought a new approach to the weekly bout between the two main party leaders, asking Mr Cameron questions that were sent in by members of the public.
More than 40,000 people had submitted questions, Mr Corbyn told the House, as he chose six of them, covering housing, mental health and the Government's welfare reforms to abandon the "theatrical" and "out of touch" style of questioning pursued by his predecessors.
The new Labour leader has had a rocky start to his new job since his victory on Saturday, struggling to persuade MPs to serve in his shadow cabinet, accused of hypocrisy on the EU and widely condemned for standing in silence while other dignitaries sang God Save the Queen at a memorial event on Tuesday.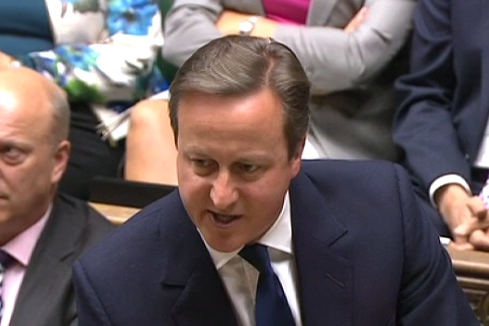 Earlier in the day, Mr Corbyn back-tracked and said he would "take full part" in official events in the future but refused to say whether that meant singing the anthem.
The U-turn was complete less than two hours later when a Labour party spokesperson said he definitely will sing the national anthem at events in the future. 
The further blunder undermined a widely-praised debut at Prime Minister's Questions, as he successfully changed the atmosphere of the weekly exchange between the two main party leaders, made all the more obvious when Mr Cameron attacked the SNP's Angus Robertson for being "frit" after his exchange with Mr Corbyn was over.
Reading out the names of the people who asked questions - Marie, Stephen, Paul, Claire, Gail and Angela – the crowd-sourced questions succeeded in generating a more civilised approach by Mr Cameron and fellow MPs, who temporarily put their heckling and animal noises to one side.
Once Mr Corbyn's six questions were over, however, Mr Cameron made sure he took every opportunity to refer to some of Mr Corbyn's more extreme positions that are causing problems between him and his party's MPs.
His opposition to Britain's nuclear deterrent, his desire to pull the UK out of Nato and his anti-monarchist views were pointed out by Mr Cameron during exchanges with other MPs.
The Prime Minister also denounced Mr Corbyn's controversial choice of shadow chancellor – his close friend John McDonnell, saying he should be "ashamed" of himself for his comments in 2003 when he praised members of the IRA for their role in the armed struggle.
The Labour benches were packed full, with MPs spilling out into the corridors as they eagerly watched to see how their new leader coped under the non-stop media scrutiny he has received since Saturday.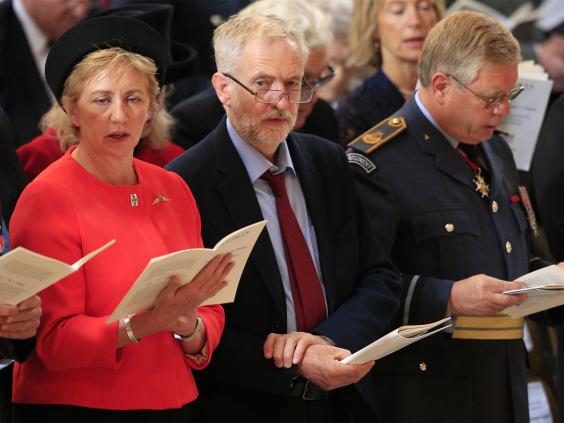 Many were impressed with his performance, with some describing it as his best half an hour of leadership so far.
But there is concern among many MPs across the chamber that this new crowd-searched approach to PMQs will take the pressure off Mr Cameron if all six of Mr Corbyn's questions are taken up by members of the public every week.
He will face criticism for failing to put the Prime Minister under enough sustained pressure that a strategic string of focused questions thought up by professionals can impose.
And there are MPs who fear the more lengthy approach of asking questions from the public will mean they get fewer questions to ask the Prime Minister themselves.
But whatever the long-term consequences, Mr Corbyn has given himself some breathing space with a solid, stabilising performance after a rocky first few days in the job.
Reuse content