Jeremy Corbyn is the Labour leadership contender most popular with grassroots supporters, according to the party's latest nomination figures.
Mr Corbyn has been endorsed by 162 Labour constituency parties, with Yvette Cooper achieving second place with 121, Andy Burnham 118, and Liz Kendall in last position with 21.
Although the endorsements do not count towards the final result, they are seen as an indication of how grassroots members of the party are planning to vote.
The 66-year-old, who has been the MP for Islington North since 1983, has unexpectedly come to dominate the race to become the new Labour leader after having initially struggled to even get his name on the ballot paper.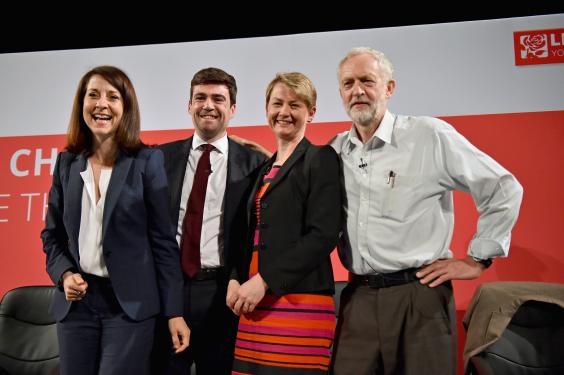 He yesterday won the support of the Communications Workers Union and the TSSA, the white-collar rail union, having already received backing from Unison and Unite.
Dave Ward, the Communications Workers Union chief, said: "There is a virus within the Labour party and Jeremy Corbyn is the antidote."
But in an article in The Guardian today, Mr Corbyn's rival, Shadow Health Secretary Mr Burnham, criticised Mr Ward's words as "provocative" and said they risked splitting the party.
Labour leadership: The Contenders
Labour leadership: The Contenders
1/4 Jeremy Corbyn

Jeremy Corbyn readily admits he is only standing to ensure the left of the party is given a voice in a contest dominated by candidates promising to move the party towards the centre-ground of British politics

Profiles by Matt Dathan

BBC

2/4 Andy Burnham

Andy Burnham is the current front-runner to win the leadership election according to bookmakers, but the fact that the Conservative party leadership hopes he wins shows the task that awaits if he is Ed Miliband's successor. He will have to find a way of distancing himself from both the last five years under Mr Miliband and the Blair and Brown years, during which he served in the Cabinet

Jon Super

3/4 Yvette Cooper

Yvette Cooper will also face a battle in convincing voters she offers a sufficient break with the past, having served in Gordon Brown's Cabinet and she played a key role in Mr Miliband's team as shadow home secretary. The fact that her husband is Ed Balls will not have a negative impact internally but voters are not likely to look favourably on the prospect of Mr Miliband's ousted shadow chancellor entering Downing Street if Ms Cooper wins in 2020

Getty Images

4/4 Liz Kendall

Liz Kendall faces criticism over her lack of experience – she was only elected in 2010 and has no experience of serving in government and wasn't even in Ed Miliband's shadow cabinet. But that very lack of experience means she can make a pitch as the only candidate offering real change and a real break from the Blair/Brown/Miliband years

Getty Images
"There is a factionalism that is bubbling under here which, to his credit, Jeremy has not [endorsed]… There is a risk though of a split if people talk in that provocative way," he told The Guardian.
However, Mr Burnham praised his rival to the newspaper, saying Mr Corbyn was "representing a break with politics".
"There are no soundbites, there is no script.  It is that which I think people are finding very attractive," he said.
"The party is hungry for something different.  It has been fed this diet of this thin, meagre gruel of gimmicky policies.  It is hungry."
In his 30 year career in politics, Mr Corbyn has campaigned on issues such as poverty and nuclear disarmament, and opposed the Iraq war.
The winner of the Labour leadership contest will be announced on 12 September.
Reuse content