Jeremy Corbyn's extraordinary rise to power as Labour leader has many hoping he will be a revolutionary force in British politics - nowhere more so than the weekly shouting contest that is Prime Minister's Questions.
The triumphant left-winger campaigned on a premise of doing things differently, making today's PMQs one of the most hotly-anticipated in years.
Here are six ways PMQs under Mr Corbyn may never be the same again.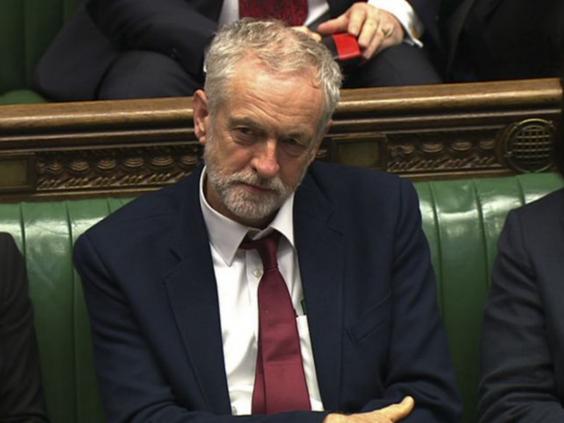 Questions from the public
Instead of coming up with his own set of six allocated questions to pose to David Cameron, Mr Corbyn has decided to open up his first session to his supporters.
In keeping with the "grass-roots Labour" theme he has cultivated in the recent months, the Labour leader has crowdsourced his questions from party supporters.
In an email sent by party HQ at the weekend, he said: "The Labour Party is the joint endeavour of each and every one of us. I want to use your talents to make us stronger, and I want to represent you," the new Labour leader said.
"So, help me be your representative. When I stand at the despatch box for Prime Minister's Questions on Wednesday, I want to be your voice."
Less theatre, more fact
Mr Corbyn has hinted at a change in tone for how he wants to see PMQs conducted under his watch.
Viewers who like the hoo-ha of near-personal attacks that traditionally takes place will be dissapointed - but the Labour leader says the weekly debate is not for them.
"I want Prime Minister's Question Time to be less theatre, more fact, less theatrical, more understandable. I think it's very exciting for political obsessives, it's utterly boring for most of the population, who think it's an utter irrelevance," he told The Huffington Post UK.
Why always me?
For those who have followed the Corbyn freight train recently due to a fascination with the man himself, there's another reason to tune in this lunchtime.
In a serious departure from the norm, Mr Corbyn has said he will look to share out the questions he is allocated among his fellow Labour MPs.
"It won't be me, everywhere, all the time," he said. "I'll obviously be there and do all the things that I'm asked to do. But we've got a lot of very talented people within the Parliamentary Labour Party. They can call ask questions, they can all do things, let's share it all out a bit."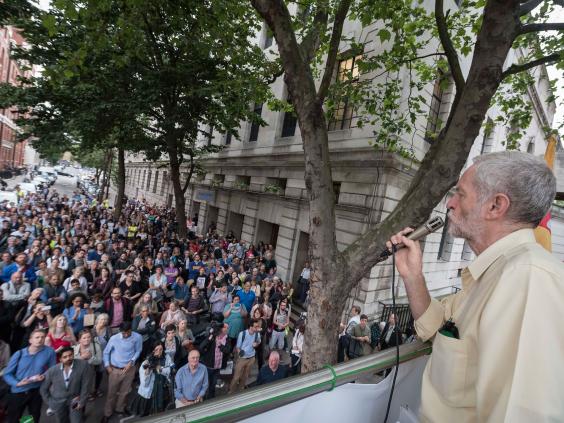 No more personality politics
One of the least popular elements of PMQs in recent years has been the snide, near-personal attacks exchanged between grown adults.
While Ed Miliband unconvincingly insisted that he didn't want to get into a popularity contest with David Cameron, Mr Corbyn seems like he really means it.
Speaking at one of the last rallies in his leadership campaign from atop a fire truck, Mr Corbyn said: "We're fed up by personality politics, by the politics of personal abuse, by the politics of celebrity. We want something stronger."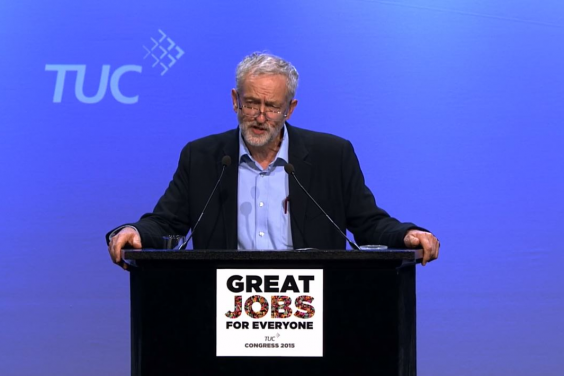 Be unprepared
George Osborne is one of the slickest operators in British politics and widely tipped to be the Tory candidate for PM in 2020.
But his semi-robotic style, repeated catchphrases and answers prepared to flawlessness come across badly for some.
Mr Corbyn showed with his off-the-cuff performance at the TUC Conference that he eschews the over-prepared approach.
Expect some stalled deliveries, but a more genuine feel, to his contributions.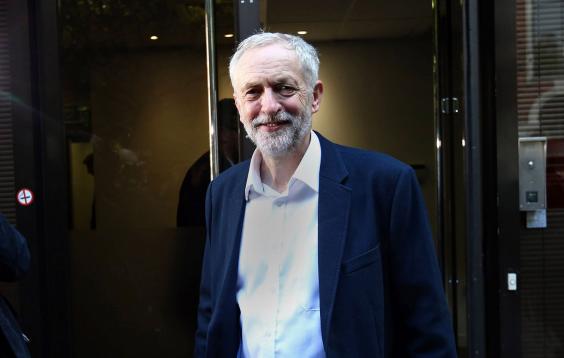 Smart-casual
The House of Commons has a famously strict dress code, and PMQs is thus generally a very smartly turned out affair.
We shouldn't expect Mr Corbyn to turn up in a vest but, as the politician described by his own activists as "the only man who buys his clothes at the Dalston Co-Op", don't expect a tailored suit and done-up top button, either.
Mr Corbyn's unvarnished style has been a breath of fresh air to followers - but even his own Labour MP, Simon Danczuk, described him as "too untidy, too scruffy" for some voters' tastes.
Reuse content