Ed Miliband's leadership faced further turmoil yesterday when two former Labour first ministers accused him of contributing to the resignation of Johann Lamont.
The leader of Scottish Labour dramatically resigned on Friday with a thinly veiled attack on Mr Miliband by saying that some in Westminster regarded her party as a "branch office". In a stepping-up of pressure on the Labour leader, former first minister Lord McConnell said that Mr Miliband had questions to answer, while his predecessor, Henry McLeish, said that the party faced a problem of "historic, epic proportions".
Ms Lamont's resignation sparked calls for a heavy hitter to take her place, with one Labour MP calling for Gordon Brown to stand because he was a "towering figure". Mr Miliband also faced embarrassment yesterday with a report that Tony Blair believes the current Labour leader will not win the election. The former PM denied the story in The Daily Telegraph but the report served to heighten concerns among Labour MPs over Mr Miliband's leadership. Senior Labour figures are also concerned at the role of Douglas Alexander, Labour's election co-ordinator, whom they blame for an ineffective campaign from the party during the referendum.
Announcing her resignation in an interview with the Daily Record, Ms Lamont said: "Just as the SNP must embrace that devolution is the settled will of the Scottish people, the Labour Party must recognise that the Scottish party has to be autonomous and not just a branch office of a party based in London.
"Scotland has chosen to remain in partnership with our neighbours in the UK. But Scotland is distinct and colleagues must recognise that. There is a danger of Scottish politics being between two sets of dinosaurs – the Nationalists who can't accept they were rejected by the people and some colleagues at Westminster who think nothing has changed."
Ms Lamont was furious at attempts by the Westminster party to replace Scottish Labour general secretary Ian Price without consulting her. In her resignation letter to Jamie Glackin, chair of the Scottish Labour Party, Ms Lamont said: "Some, including senior members of the party, have questioned my place in this new phase. In order that we can have the real discussion about how we take Scottish Labour forward, I believe it would be best if I took myself out of the equation and stepped down as leader."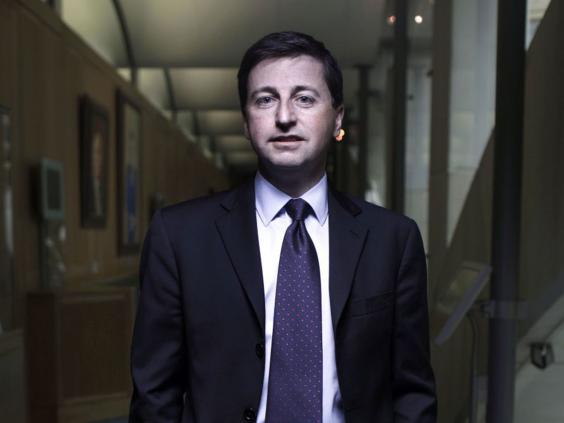 Lord McConnell told Good Morning Scotland: "[Ms Lamont] clearly blames today publicly Ed Miliband and those around him and that's a very serious accusation that requires answers, and it requires answers not just from him but from those closest to him."
Mr McLeish told BBC Radio 4's Today programme that Ms Lamont had been unable to lead the party in Scotland amid "constant sniping" from MPs. He said: "There has been a suffocating atmosphere of control that Westminster have been trying to put on Scotland. That's what led Johann, I think, finally to leave. Labour in Westminster, Labour in London, has not a clue about the realities of Scottish politics. Johann has been badly advised. The influences on Ed Miliband have not been helpful.
"Now what we've got is a situation after a decade that Labour is still in denial in the UK. If there's any hiccup in the number of MPs we send to Westminster in 2015, this could be catastrophic for Ed Miliband's effort to become prime minister."
Contenders to succeed Ms Lamont include her deputy, Anas Sarwar, who will be interim leader.
Pat Rafferty, Scottish secretary of the Unite union, said: "The problems facing Labour in Scotland did not start and end with the referendum; the party has not won an election in Scotland since 2003. The reality is that voters struggle to tell you what Labour stands for and, where there is a view, it is that the party's timidity in policy is designed to appeal to the more advantaged in our nation."