It takes just over 10 minutes to stroll from the Houses of Parliament to Carlton House Terrace, the splendid Georgian street home to many institutes, academic societies and upmarket businesses.
The journey should set back a passenger around £7 each way in a London black cab if the traffic around Trafalgar Square is not too heavy.
When John Bercow made the 0.7-mile trip in chauffeur-driven comfort to open a conference the taxpayer was landed with a £172 bill.
The Commons Speaker also spent £367 taking a car to Luton – a journey of some 34 miles – to deliver a speech on efforts by MPs to restore their reputation after the expenses scandal.
Mr Bercow, who is the son of a minicab firm owner, was accused of presiding over an "obscene waste of money" when receipts detailing his travel costs were released following a Freedom of Information request by the Press Association.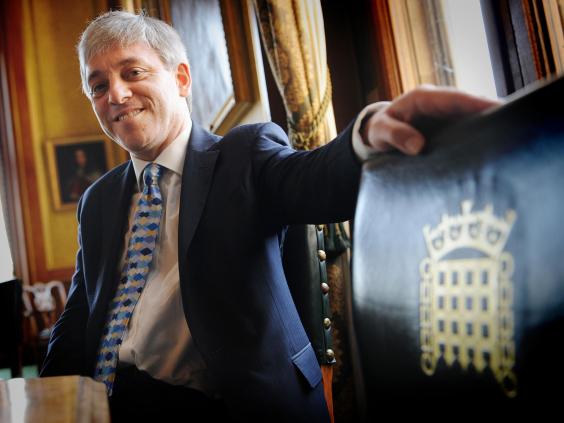 Greg Hands, who as Chief Secretary to the Treasury is in control of day to day government spending,  said: "All MPs should be setting a much better example than this, when it comes to spending public money."
The receipts also showed that Mr Bercow used an official car at a cost of £524 to travel to Canterbury to watch the enthronement of Archbishop Justin Welby in 2013.
His attendance at a charity dinner at the Dorchester hotel, which is 1.5 miles from Parliament, cost £144, while the 2.6 mile one-way journey from King's Cross station to Westminster cost £168.
The Speaker's transport to Baroness Thatcher's funeral at St Paul's Cathedral in 2013 – 1.8 miles from the Commons – cost £158, while the taxpayer received a £289 bill for his attendance at a memorial service for the Labour MP Malcolm Wicks in Croydon, south London.
In May 2013 there was a £367 bill for him to be driven to Luton, where he gave a lecture at the University of Bedfordshire on the need to reform Parliament to ensure it was a "credible institution". He told his audience: "The expenses scandal proved to be an 'adapt or die' moment for Members of Parliament."
The bundle of receipts showed a Foreign Office car picked him up at Manchester Piccadilly railway station after he arrived for last year's funeral of the Labour MP Paul Goggins.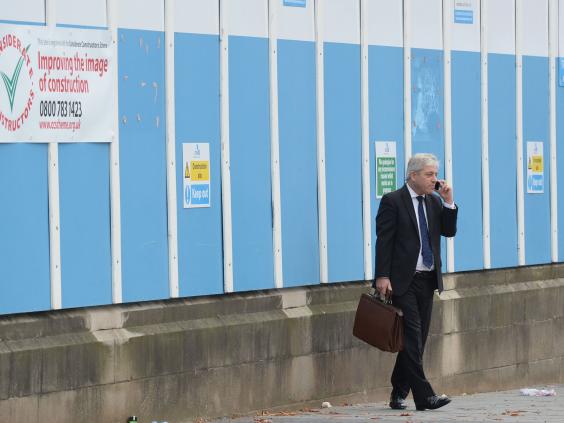 It ferried Mr Bercow and a staff member around "as directed" at a cost of £298 and the following day took them to the service in Salford, waiting and dropping them back to Manchester Piccadilly at a further expense of £276.
Including hotel bills, the Speaker and his staff ran up expenses of nearly £1,300 for attending the service.
Mr Bercow and an aide charged 299 US dollars (£193) for dinner while staying at the five-star Strand hotel in Rangoon during an official visit to Burma in 2013.
A spokesman for the Speaker said his duties included representing Parliament at home and abroad, attending funerals of parliamentarians and appearing at events to explain the work of the Commons.
"The Speaker is always mindful of costs, and travels standard class in the UK and when away from home, stays in hotels that offer value for money.
"In some instances a car service is required to facilitate timing requirements. In line with the Speaker's commitment to greater transparency details of these costs have been published on a quarterly basis since 2013."
But the TaxPayers' Alliance campaign director Andy Silvester said: "This is an obscene waste of money and shows appalling judgment from whoever made the arrangements.
"Hugely expensive chauffeur-driven travel and costly meals abroad don't look good when this Speaker was elected o improve the reputation of Parliament in light of the expenses scandal. Money doesn't grow on trees."
Reuse content