Ed Miliband is facing a backlash from senior Labour figures after a second opinion poll suggested that Labour has slipped behind the Tories.
Lord Prescott accused him on Sunday of being "too timid" in concentrating on appealing to core Labour voters instead of aiming for the broad appeal that Tony Blair achieved in 1997.
In a further blow to his leadership, party donors criticised his plans for a mansion tax as "hopeless and desperate".
But in what could be a more ominous development for Labour's future, Mick Cash, leader of the RMT transport union, has threatened that some unions may launch a rival party if Labour loses next year's election. He accused the leadership of abandoning the party's roots in the working class.
Earlier this year, Len McCluskey, the leader of Unite, said his union might break with the party if it cannot defeat the Tories in 2015. Unite is Britain's largest union and Labour's big financial backer.
The crisis follows a lacklustre annual conference in which Mr Miliband, delivering a speech without notes, forgot to mention the deficit. A YouGov opinion poll for The Sunday Times put Labour two points behind the Conservatives.
Lord Prescott wrote in his Sunday Mirror column: "Ed seems to be pursuing a core vote strategy of getting 31 per cent of traditional Labour supporters with a few ex-Lib Dem voters. He might as well have said at the end of his conference speech: 'Go back to your constituencies and prepare for coalition.' "
After urging Mr Miliband to take lessons from Labour's successful 1997 campaign, he added: "So come on, Ed. Ditch the pollsters, the focus groups and US-style politics. Be bold, be brave and let's go all out for the win."
Mr Miliband's proposed "mansion tax" on homes over £2m has also been attacked by two wealthy peers: Lord Levy, who was Mr Blair's main fund-raiser, and Lord Noon, formerly a major Labour donor.
But the leadership is being attacked from the other side by Mr Cash, who accuses them of trying too hard to placate big business.
Mr Cash told The Independent that Labour's refusal to commit to renationalising the railways was "mad". He claimed the reason for the policy was that "they don't want to upset business".
The RMT was expelled by Labour in 2004 for giving financial support to the Scottish Socialist Party. Despite being a long-standing party member himself, Mr Cash held out no prospect of the union mending relations with Labour under his leadership.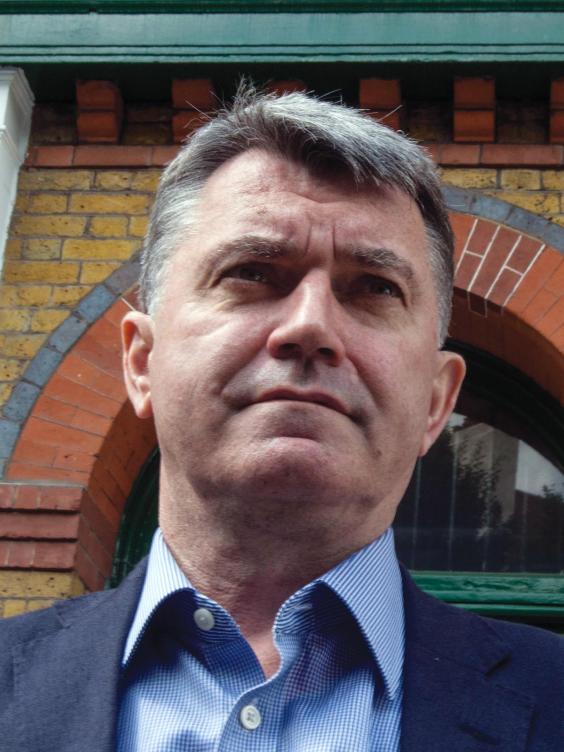 He said unionists "need to have a discussion about a party of the left that looks after working people". He added: "Depending on what happens next year, if one or two large trade unions start to say we need an alternative, they have the organisation and the financial clout to start developing a political party that could have its roots back in the working class."
Mr Cash believes a party backed by the resources of unions such as Unite and the RMT could eat into Labour's support at a time when the public mood is turning against the established political parties. He said: "It's not an easy option, but it's do-able. Look at Ukip: they've somehow managed to get in that position."
He added that the new party – if it is ever formed – would want to run candidates who had experienced the world outside politics.
Reuse content