Lord Prescott has told David Miliband and Alastair Campbell to "shut up" and said they should stay out of Labour party politics. 
The elder Miliband brother attacked his brother's leadership for having "turned the page backwards," while Mr Campbell, Tony Blair's former spin doctor, vowed to oust the new leader if they failed to make an impact within three years.
But Lord Prescott said neither of their interventions were helpful or needed, urging the party to move on from talking about the party's past and warning David Miliband against making a pitch for the Labour leadership in the future.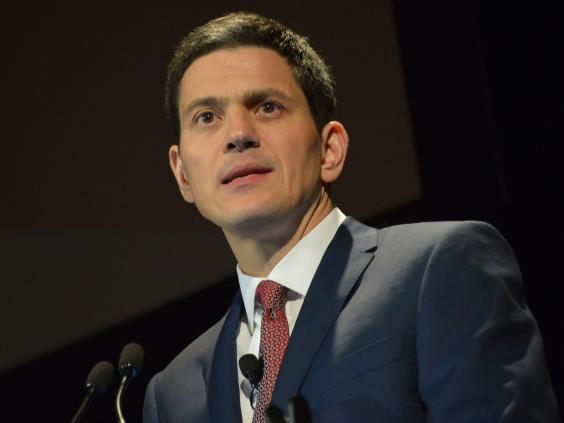 "He should shut up," Lord Prescott told BBC 2's Daily Politics show. "Look, we've gone through that period, the Miliband period is now gone. We're not looking to a period where he emerges as another Miliband interpretation. I don't think that's possible. Get on with your international job. Don't come over here telling us we do.
"He did shut up during the elections, though there were enough hints to say that he wasn't happy. I'm not happy! He's now become a Blairite, but when he was with me he didn't want to be associated with the Blairites.
"Look, David, get on with your international job, don't come over here telling us what to do."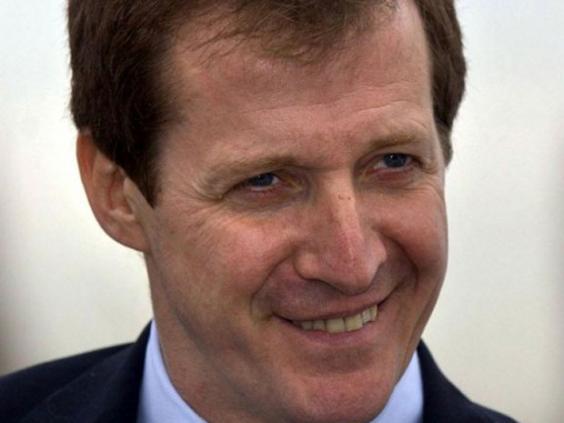 He then went on to ridicule Mr Campbell's call for the party to hold a confidence vote on the new leader before 2020 - an idea backed by shadow education secretary and influential modernising figure, Tristram Hunt.
"Alastair should know better. What does he mean?  He's going to tell us whether it's alright in three years? It's going to take us more than three years to get this party back into shape, win the election and the trust.
"Does he then come in on these arguments and say 'you've not satisfied my task and I'm now going to attack you?' Come on. Stay at home Alastair."
Who will be the next Labour leader?
Who will be the next Labour leader?
1/7 Andy Burnham

Andy Burnham has promised to restore the party's "emotional connection with millions of people," if elected

Getty Images

2/7 Mary Creagh

Mary Creagh has called on her party to win back "Middle England"

Getty Images

3/7 Liz Kendall

Shadow health minister Liz Kendall is seen as a Blairite

PA

4/7 Yvette Cooper

Shadow home secretary Yvette Cooper became the fourth person to join the Labour leadership race

AFP/Getty

5/7 Tristram Hunt

Tristram Hunt, the shadow Education Secretary, has said he will not run for the Labour leadership as he had not gathered the required nominations of 35 MPs. He has instead endorsed the moderniser Liz Kendall.

Getty Images

6/7 Dan Jarvis

One of the favourites to succeed Ed Miliband as Labour leader – ex-Army paratrooper Dan Jarvis – has ruled himself out, saying he won't do it because of his children

Getty

7/7 Chuka Umunna

Chuka Umunna dropped out of the Labour leadership contest just three days after he announced he was in the running

YouTube
However Lord Prescott was just as happy to stick the knife into Ed Miliband, criticising him for failing to defend Labour's achievements in office. He also said too much power had been concentrated in Mr Miliband's hands, while he employed too many advisers at the expense of the party's parliamentary members.
And he suggested it was wrong of Mr Miliband to resign immediately after losing the election, saying it was his responsibility as leader to oversee the transition period before the party elects a successor.
"He should not have resigned right at the beginning," he said of Mr Miliband's decision to quit hours after the election result. "It's the job of the leader to carry through the period of transition. Now we're left at running the election, but leaders must be required. If you lose it you take the hammering but you don't run away. But that's what he did. That was wrong."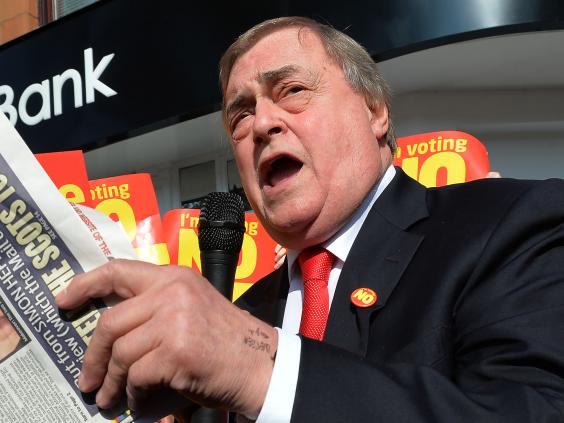 "They fought an election blaming the last Labour government as if it hadn't achieved anything," he said of Mr Miliband's leadership team.
"We started off almost zero year. Many of the things that were to our benefit were not put to the fore. Too much control was in the hands of one person. It became almost presidential. With a load of advisers I'd never even heard of. We got the wrong policy. They didn't trust us and we mustn't make the mistake again. The problem with Ed is he'd almost done an agreement that you win this election on being anti-Blair. And David Miliband didn't want to be identified with Blair. Seems to have changed his position since."
Reuse content