Labour has said imposing the unilateral contract on junior doctors will "destroy morale" and bring "chaos" to the NHS.
On Thursday, the Health Secretary, Jeremy Hunt, said NHS junior doctors will be forced to accept a controversial new contract without agreement or further negotiation.
Doctors have been on strike over the new contract, which they say will put patient safety at risk and leave medics working the longest hours worse off.
Responding to Mr Hunt's announcement in the Commons, Labour's shadow health minister, Heidi Alexander MP, said that the changes could lead to further strikes:
"This whole dispute could have been handled so differently.
"Everyone, including the BMA, agrees with the need to reform the current contract - but hardly anyone thinks the need to do that is so urgent that it justifies imposition, and all the chaos that will bring.
"Can the Health Secretary not see that imposing a new contract which doesn't enjoy the confidence of junior doctors will destroy morale which is already at rock bottom?
"Does he not realise that this decision could lead to a protracted period of industrial action which will be distressing for everyone – patients, doctors, everyone who works in or depends upon the NHS?"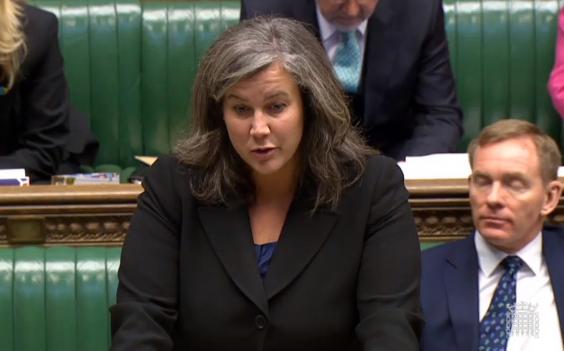 Ms Alexander added: "Mr Speaker, you might also think that the Health Secretary would do me the courtesy of responding to the two letters I have sent to him in the last week but you would be wrong.
"So much for a seven-day health service - a five-day-a-week Health Secretary would be nice.
Ms Alexander than posted further criticisms on Twitter:
Jeremy Hunt is at risk of taking the biggest gamble with patient safety in a generation #juniordoctors 1/3

— Heidi Alexander (@heidi_mp) February 11, 2016
He has failed to win the trust of #juniordoctors and failed to convince the public of his grounds for change 2/3

— Heidi Alexander (@heidi_mp) February 11, 2016
Imposing a contract is a sign of failure. It's about time Jeremy Hunt realised that #juniordoctors 3/3

— Heidi Alexander (@heidi_mp) February 11, 2016
Earlier, Mr Hunt tried to address widespread anger among NHS staff over the new contract: "While I understand that this process has generated considerable dismay among junior doctors, I believe that the new contract we are introducing - shaped by Sir David Dalton, and with over 90% of the measures agreed by the BMA through negotiation - is one that in time can command the confidence of both the workforce and their employers."
Mr Hunt also confirmed shortly after the annoucement that a review will take place to examine junior doctors' morale, quality of life and wellbeing.
Issues to be studied include placements a long way from home and inflexibility around annual leave.
Welsh health and social services minister Mark Drakeford said England's junior doctors were welcome over the border.