Ken Livingstone has hinted he may stage a return to the House of Commons.
The former Mayor of London said he would be "tempted" to return as an MP in an interview where he also defended Vladimir Putin and said the UK should negotiate with Isis. 
The Labour veteran - who was tipped to return to Parliament as a member of the House of Lords earlier this year - said: "Of course I would be tempted. I love running things and I love Jeremy".
He said he would like to be a "minister for infrastructure" in party leader Jeremy Corbyn's cabinet as he is "quite good on building stuff" in the interview with the Sunday Times. 
The politician, who was the MP for Brent East between 1987 and 2001 before serving two terms as mayor, has been called Mr Corbyn's "attack dog" for his criticisms of former Labour front benchers.
In November, he was heavily criticised for saying then shadow armed forces minister Kevan Jones "needed psychiatric help" when the MP had spoken publicly about his battles with depression.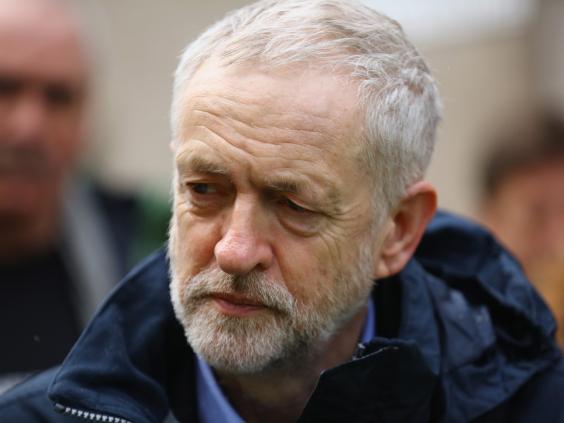 Mr Livingstone expressed his support for Mr Putin, in spite of a recent inquiry concluding the Russian president 'probably' personally ordered the assassination of former KGB spy Alexander Litvinenko in 2006. 
He said: "Killing people is appalling but there's one simple fact. 
"American presidents authorised eight assassination attempts against Fidel Castro. I'm afraid great powers do terrible things."
Mr Livingstone also said the UK should talk to Isis because its leaders just "fell into" the terror group in the wake of the Iraq war. 
In pictures: Jeremy Corbyn reshuffle
In pictures: Jeremy Corbyn reshuffle
1/11 Jonathan Reynolds,Shadow Railways Minister: RESIGNED

He resigned as shadow railways minister in protest at the reasons for sacking Pat McFadden

2/11 Kevan Jones, Shadow Defence Minister: RESIGNED

He resigned as a shadow defence minister who strongly supports renewal of Trident. Has spoken out against Jeremy Corbyn's leadership before and was also the centre of a row with Ken Livingstone after he said Jones "might need some psychiatric help" (Jones has previously spoken about his struggle with depression)

3/11 Stephen Doughty, Shadow Foreign Minister: RESIGNED

He quit as a shadow foreign minister in protest at the sacking of his colleague Pat McFadden as shadow Europe minister. He said he had "looked at his own conscience" and decided to step down

4/11 Pat McFadden, Shadow Europe Minister: SACKED

He was sacked as shadow Europe minister for "disloyalty" to leader Jeremy Corbyn

5/11 Pat Glass, Shadow Europe Minister: SAFE

Former junior shadow education minister Pat Glass replaced Pat McFadden as shadow Europe minister

6/11 Emily Thornberry, Shadow Defence Secretary: SAFE

She was promoted to shadow defence secretary. She is anti-Trident and therefore more in tune with Corbyn's stance and replaces Maria Eagle, who was pro-Trident

Getty

7/11 Emma Lewell-Buck, Shadow Minister for Devolution and Local Government: SAFE

Emma Lewell-Buck was promoted to shadow minister for devolution and local government

8/11 Michael Dugher, Shadow Culture Secretary: SACKED

Outspoken critic of Jeremy Corbyn's leadership, has been sacked as shadow culture secretary for his "incompetence and disloyalty"

9/11 Hilary Benn, Shadow Foreign Secretary: SAFE

Hilary Benn remains as shadow foreign secretary, but Corbyn's team has insisted his role now comes with 'new conditions' that he must agree with Corbyn over foreign policy. Benn insists there are no 'new conditions' attached to his job and insisted: "I haven't been muzzled. I'm going to be carrying on doing my job exactly as before"

10/11 Maria Eagle, Shadow Culture Secretary: SAFE

Maria Eagle, moved from shadow defence to shadow culture secretary as part of Corbyn's move to make his defence team match his anti-Trident views

11/11 Andy Burnham, Shadow Home Secretary: SAFE

Reports linked him to foreign secretary brief, but Corbyn appears to have backed down on sacking Hilary Benn. He does not see eye-to-eye with Corbyn on home affairs such as the Snooper's charter, but removing your shadow home secretary so soon after starting would have been a dangerous move by Corbyn
He said: "A large part of their military are people that were in Saddam Hussein's army.
"Because America and Britain just abolished the Iraqi army they were wandering around looking for something to do. 
"They're most probably people you can negotiate with. The question is how many in Isis are completely mad fundamentalists . . . and how many just happened to be there because that was the only work going."
He also reiterated his support for scrapping Trident but said the debate "wasn't an issue" and the party should focus on the economy if it wants to win in 2020.
Mr Livingstone said the UK had to face up to the fact it had been a "second tier" nation since the Suez crisis in 1956 and would soon be replaced at the top table by nations "like Brazil" . 
He said: "We're a bit player. I grew up in a world where we saw ourselves as up there with Russia and America. 
"We are not the leaders in the way my generation grew up believing".
Reuse content