A report into the controversial collapse of the Kids Company charity fails to put Prime Minister David Cameron's personal role in the fiasco under the microscope, a leading MP has claimed.
Mr Cameron's adoption of Camila Batmanghelidjh, founder of the charity, as the "poster girl" of his much derided Big Society scheme, was the reason the charity secured more than £43m in government funding despite serious misgivings among senior officials about the charity's effectiveness, according to Labour MP Paul Flynn.
The report, out on 1 February, by the influential parliamentary Public Administration Select Committee, is expected to be highly critical of the way Ms Batmanghelidjh led the charity. It is also thought to be damning of the charity's trustees – led by BBC executive Alan Yentob – and their failure to supervise its operation.
The MPs' inquiry was launched after the charity collapsed last August amid claims of financial mismanagement. 
In a rare step, Mr Flynn, a key member of the committee, criticised the report ahead of publication accusing fellow MPs of "political timidity" for failing to ask Mr Cameron to give evidence. Mr Flynn said the Prime Minister or his representatives should have been asked to defend how his Big Society idea resulted in official concerns about the charity being ignored, and millions of pounds of grants being approved.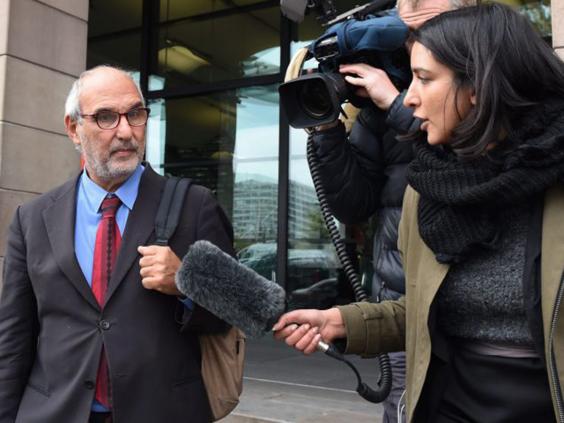 "It was quite clear from the evidence that the support of the Prime Minister meant that despite misgivings from officials and other ministers, Ms Batmanghelidjh could not be refused," he said.
He said evidence to the committee revealed that if ministers appeared reluctant to approve grants to the charity then "Dear Dave" letters would be written by Ms Batmanghelidjh directly to the Prime Minister or his advisers and money would be paid regardless.
MPs heard that for a three-year period at the start of the coalition government, Kids Company received disproportionate amounts of government funding at the expense of other charities which could demonstrate far superior results.
In evidence to them, the former children's minister Tim Loughton blamed Downing Street for overruling officials in 2012, after the Prime Minister received a letter from Ms Batmanghelidjh.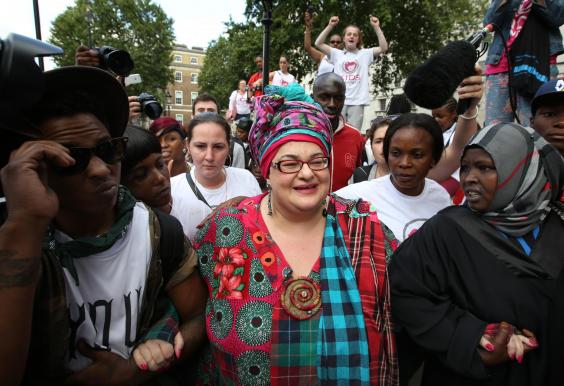 "When you as a minister see Camila Batmanghelidjh around the Cabinet table at No 10 as part of the Big Society summit, when you have a reception as was held in 2011 for Kids Company at No 10, and when policy advisers or people from the No 10 Policy Unit are apparently having contacts with Kids Company of which you are not aware, clearly the pressure is on that this is a charity that needs to be looked at a bit more favourably," he said in evidence.
Mr Flynn said the Prime Minister needed to defend the special treatment and privileged access the charity was given. 
Mr Loughton, children's minister from 2010 to 2012, said one refused grant application "went over our head" at the Department for Education when Ms Batmanghelidjh wrote the "Dear David" letter to Cameron and went straight to No 10. 
"You have to ask No 10 as to why final approval went through, and it has been in the hands of the Cabinet Office after my time at the Department for Education," he said. There was always a subplot of: "There is going to be terrible publicity on this … it's not going to reflect well on the government and all these kids." Kids Company would "mesmerise" people in positions of power to "pay up or else", he added.
Downing Street said afterwards it did not recognise his characterisation of events, and said ministers in successive governments approved financing based on the evidence in front of them that the charity was helping vulnerable children.
The Prime Minister later defended his role saying: "I always judged it was worth giving it one more go to try to get it to be financially viable," he said. 
UK news in pictures
UK news in pictures
1/30

A man carries a EU flag, after Britain voted to leave the European Union, outside Downing Street in London

REUTERS

2/30 23 June 2016

AFP/Getty Images

3/30 22 June 2016

British Prime Minister David Cameron poses for a photograph after addressing pro-EU "Vote Remain" supporters at rally in Bristol, whilst campaigning to avoid a Brexit, ahead of the 23 June EU referendum

AFP/Getty Images

4/30 21 June 2016

Scottish Conservative leader Ruth Davidson (left) and Mayor of London Sadiq Khan speak during the EU debate at Wembley Arena in London

Getty Images

5/30 20 June 2016

A full moon rises behind Glastonbury Tor as people gather to celebrate the summer solstice in Somerse

Getty Images

6/30 19 June 2016

Hot air balloons took to the air as part of the annual Lord Mayor's Hot Air Balloon Regatta, a charity event in aid of the Lord Mayor's Fund, in London

Getty Images

7/30 19 June 2016

Liberal Democrats leader Tim Farron (C) poses with supporters after arriving in the Liberal Democrat Vote Remain campaign bus, campaigning to avoid a Brexit in the EU referendum, during a launch event in east London

AFP/Getty Images

8/30 18 June 2016

A man lights a flare among pro-refugee activists rallying outside the French Embassy in central London, during a protest after most of an aid convoy of vehicles organised by campaign groups heading to northern France were turned back at the French frontier at the port of Dover

AFP/Getty Images

9/30 17 June 2016

Prime Minister David Cameron and Labour Leader Jeremy Corbyn arrive to pay their respects at the scene where Jo Cox was shot in Birstall

Getty Images

10/30 16 June 2016

Floral tributes and candles are placed by a picture of slain Labour MP Jo Cox at a vigil in Parliament square in London. Cox died after a shock daylight street attack, throwing campaigning for the referendum on Britain's membership of the European Union into disarray just a week before the crucial vote

AFP

11/30 15 June 2016

Boats from the 'Fishing for Leave' campaign group join a flotilla along the Thames River in London. The flotilla organised by members of the Fishing for Leave group, who are campaigning to leave the European Union ahead of the referendum on the 23 of June, was countered by boats representing the 'In' campaign

Getty Images

12/30 14 June 2016

A general view of the Tate Modern's new Switch House in London. The Tate Modern art gallery has unveiled its new Switch House building designed by architects Herzog & de Meuron

Getty

13/30 13 June 2016

Labour Leader Jeremy Corbyn (C) and Deputy Labour Leader Tom Watson (R) attend a vigil for the victims of the Orlando nightclub shooting, outside the Admiral Duncan pub on Old Compton Street in Soho, London

Getty Images

14/30 12 June 2016

A pigeon flies ahead of Britain's Queen Elizabeth and Prince Philip, and Princes William, Harry and Kate Duchess of Cambridge behind as they wave to guests attending the Patron's Lunch on the Mall, an event to mark her 90th birthday, in London

REUTERS

15/30 11 June 2016

A Guardsman faints at Horseguards Parade for the annual Trooping the Colour ceremony in central London

REUTERS

16/30 10 June 2016

The national service of thanksgiving for the 90th birthday of Britain's Queen Elizabeth II at St Paul's Cathedral in London, which is also the Duke of Edinburgh's 95th birthday

Getty Images

17/30 9 June 2016

Princess Anne, Princess Royal attends the Founders Day Parade at The Royal Hospital Chelsea in London

Getty Images

18/30 8 June 2016

Two women walk barefoot through heavy rain in Westminster in London. The Met Office has issued flood alerts for parts of the south east of England as torrential rain hit parts of the country

Getty Images

19/30 7 June 2016

An Osprey catches two Rainbow Trout at Rothiemurchus in Kincraig, Scotland. Ospreys migrate each spring from Africa and nest in tall pine trees around the Aviemore area, the raptor was hunted to the point of extinction in the Victorian era, their migratory habits eventually brought them back to Scotland with the first successful breeding pair being recorded in 1954

Getty

20/30 6 June 2016

David Cameron speaks at a Remain in the EU campaign event at the Oval cricket ground in London

Getty Images

21/30 5 June 2016

Original participants take part in Japanese artist Koki Tanaka's recreation of the 1985 youth training scheme protest as part of the Liverpool Biennial. The 1985 protest saw 10,000 UK school children take to the street to protest against the Conservative government's controversial youth training Scheme

Getty Images

22/30 4 June 2016

Troops parade along The Mall after the Colonel's Review in London

Getty Images

23/30 3 June 2016

Large scale recreation of Dutch flower painting 'A Still Life of flowers in a Wan-Li Vase' by Ambrosius Bosschaert made out of real flowers is seen outside National Gallery in London

Rex

24/30 2 June 2016

Final preparations are made for the RHS Rose Show in London. The RHS London Rose Show runs from June 3-4 at RHS Lawrence Hall in Westminster

Getty Images

25/30 1 June 2016

Sheep are judged on the opening day of the Royal Bath and West Show in Shepton Mallet. The result of the EU referendum is likely to be closely watched by members of the farming community as the UKs membership of the European Union has long been a contentious issue for the farming industry

Getty Images

26/30 31 May 2016

German President Joachim Gauck (C), British Premier David Cameron (L) and Princess Anne, Princess Royal attend the 100th anniversary commemorations for the Battle of Jutland at the Lyness cemetery in Lyness, Scotland

Getty Images

27/30 30 May 2016

People enjoy the fine weather as they gather on the beach at Sennen Cove in Cornwall

Getty Images

28/30 29 May 2016

K, Moses Adams (South Africa), performs a noseblunt slide during the Red Bull Hold The Line competition at The Royal Albert Hall in London

Getty Images

29/30 28 May 2016

Princess Anne, Princess Royal and Vice Admiral Sir Tim Laurence attend a service at a war graves cemetery to mark the Battle of Jutland in South Queensferry, Scotland. The events begin a weekend of commemoration leading up to the anniversary on 31 May and 1 June to mark the centenary of the largest naval battle of World War One where more than 6,000 Britons and 2,500 Germans died in the Battle of Jutland

Getty Images

30/30 27 May 2016

Leader of Britain's opposition Labour Party, Jeremy Corybn, arrives to deliver a speech on the merits of Britain remaining in the European Union, in Doncaster

Getty Images
A National Audit Office investigation found that Mr Cameron, Justice Secretary Michael Gove, Labour's former home secretary David Blunkett, and former education secretary Ed Balls, all intervened to support the charity between 2002 and 2015, in some cases to prevent it from becoming insolvent.
Ms Batmanghelidjh, who has seen a copy of the report, accused the MPs of unfairly making unsubstantiated allegations. "It's not based on evidence, they don't have access to our databases ... people feel free to just throw allegations around as if they are fact. The gist of it is they repeat allegations, they put the blame on the trustees, but I think that's unfair," she told The Independent on Sunday.
She insisted the charity was run properly, and questioned why, despite official misgivings, nobody raised the issue with Kids Company. "The actual running was fine; we just didn't have enough money. I want to throw a challenge out to the civil servants – where is the letter, in all these years, that should have arrived on our desk that said we were not producing results, or we were financially mismanaged, where is this communication? We didn't get one because that was never what they said," she insisted.
At all times her decisions were "informed by trying to do the best for the kids," she said.
She admitted that on reflection there were things she would do differently. "One is I think I trusted the politicians too much; I really think I made a mistake there. And I waited too long, so I went from one promise to another each year that a solution would be found, and in some ways I didn't pay attention to the fickleness and the temporariness of their decisions, so I think there was a mistake there," she said.
In a BBC1 documentary to be shown at 9pm on 3 January she describes officials and ministers as "bastards" and "psychopaths". Of funding wrangles with the Cabinet, she says: "I'm playing chess with psychopaths." 
"I never break the law, I just stretch it a bit," she insists. 
"Because if you're asking me, the correct law is to take care of these children properly. So I want to follow the correct law and if the law of the land is not correct then we have to slightly break it." Her colourful appearance counts against her, she claims: "Everyone thinks that just because I wear funny clothes and have a Miss Piggy bag that I must be unable to run a business."