A report into the controversial collapse of the Kids Company charity fails to put Prime Minister David Cameron's personal role in the fiasco under the microscope, a leading MP has claimed.
Mr Cameron's adoption of Camila Batmanghelidjh, founder of the charity, as the "poster girl" of his much derided Big Society scheme, was the reason the charity secured more than £43m in government funding despite serious misgivings among senior officials about the charity's effectiveness, according to Labour MP Paul Flynn.
The report, out on 1 February, by the influential parliamentary Public Administration Select Committee, is expected to be highly critical of the way Ms Batmanghelidjh led the charity. It is also thought to be damning of the charity's trustees – led by BBC executive Alan Yentob – and their failure to supervise its operation.
The MPs' inquiry was launched after the charity collapsed last August amid claims of financial mismanagement. 
In a rare step, Mr Flynn, a key member of the committee, criticised the report ahead of publication accusing fellow MPs of "political timidity" for failing to ask Mr Cameron to give evidence. Mr Flynn said the Prime Minister or his representatives should have been asked to defend how his Big Society idea resulted in official concerns about the charity being ignored, and millions of pounds of grants being approved.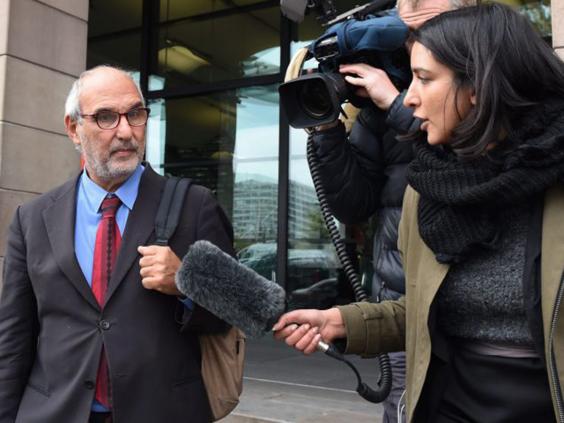 "It was quite clear from the evidence that the support of the Prime Minister meant that despite misgivings from officials and other ministers, Ms Batmanghelidjh could not be refused," he said.
He said evidence to the committee revealed that if ministers appeared reluctant to approve grants to the charity then "Dear Dave" letters would be written by Ms Batmanghelidjh directly to the Prime Minister or his advisers and money would be paid regardless.
MPs heard that for a three-year period at the start of the coalition government, Kids Company received disproportionate amounts of government funding at the expense of other charities which could demonstrate far superior results.
In evidence to them, the former children's minister Tim Loughton blamed Downing Street for overruling officials in 2012, after the Prime Minister received a letter from Ms Batmanghelidjh.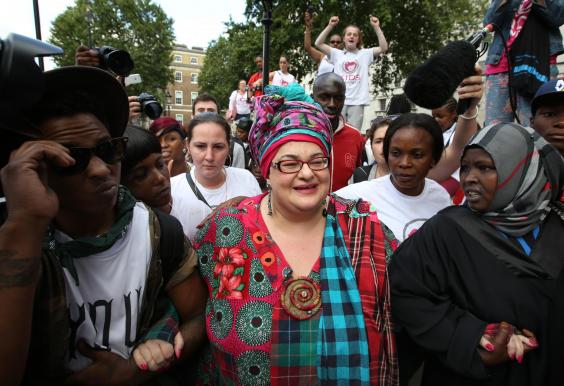 "When you as a minister see Camila Batmanghelidjh around the Cabinet table at No 10 as part of the Big Society summit, when you have a reception as was held in 2011 for Kids Company at No 10, and when policy advisers or people from the No 10 Policy Unit are apparently having contacts with Kids Company of which you are not aware, clearly the pressure is on that this is a charity that needs to be looked at a bit more favourably," he said in evidence.
Mr Flynn said the Prime Minister needed to defend the special treatment and privileged access the charity was given. 
Mr Loughton, children's minister from 2010 to 2012, said one refused grant application "went over our head" at the Department for Education when Ms Batmanghelidjh wrote the "Dear David" letter to Cameron and went straight to No 10. 
"You have to ask No 10 as to why final approval went through, and it has been in the hands of the Cabinet Office after my time at the Department for Education," he said. There was always a subplot of: "There is going to be terrible publicity on this … it's not going to reflect well on the government and all these kids." Kids Company would "mesmerise" people in positions of power to "pay up or else", he added.
Downing Street said afterwards it did not recognise his characterisation of events, and said ministers in successive governments approved financing based on the evidence in front of them that the charity was helping vulnerable children.
The Prime Minister later defended his role saying: "I always judged it was worth giving it one more go to try to get it to be financially viable," he said. 
UK news in pictures
UK news in pictures
1/30 24 May 2016

Members of the public enjoy the gardens at the 2016 Chelsea Flower Show at Royal Hospital Chelsea in London

Getty Images

2/30 23 May 2016

Chelsea Pensioners walk through the 5000 Poppies Garden at the Chelsea Flower Show in London, the garden, created by Australians Lynn Berry and Margaret Knight is a tribute to their fathers who both fought in WWII

Getty Images

3/30 23 May 2016

4-18 NOW and Brighton Festival light up Brighton Pavilion for Dr Blighty, which commemorates the Indian soldiers who fought for the allies in the First World War

Getty Images

4/30 22 May 2016

Spectators watch as Conductor Valery Gergiev leads the London Symphony Orchestra during The 5th edition of BMW LSO Open Air Classics performed in Trafalgar Square in London

Getty Images

5/30 21 May 2016

A flare goes off during the Scottish Cup Final between Rangers and Hibernian at Hampden Park in Glasgow

Getty Images

6/30 20 May 2016

Leader of the United Kingdom Independence Party (UKIP) Nigel Farage waves from a campaign bus in Westminster in London. The party unveiled a tour bus as part of their campaign to leave the European Union ahead of the EU referendum

Getty Images

7/30 19 May 2016

Cadbury has unveiled the UK's first ever Monster Truck taxi. The vehicle takes to the streets of London and will then set off on a journey across the country, making a stop in Manchester, Birmingham and Liverpool where it will give chocolate fans the chance to enjoy an exhilarating experience inside the cab, as well as sample some delicious new product

8/30 19 May 2016

Greenpeace activists hang banners on the front of the British Museum in London. The protest was aimed at BP's sponsorship of one of the Museum's new exhibits 'Sunken Cities'

Getty Images

9/30 18 May 2016

Britain's Queen Elizabeth II reads the Queen's Speech during the State Opening of Parliament in the House of Lords in London

AP

10/30 17 May 2016

Nadiya Hussain poses with a Great Fire of London inspired bake at The London Dungeon, which marks the 350th anniversary of the Great Fire of London

Getty Images

11/30 16 May 2016

A huge six-metre statue of Monkey has sailed down the Thames, enjoying a fresh tasting cup of PG tips Green Tea. The two-storey topiary was crafted from 110,486 fabricated green tea leaves

PA

12/30 15 May 2016

Camilla, Duchess of Cornwall, Prince Philip, Duke of Edinburgh and Catherine, Duchess of Cambridge along with Queen Elizabeth II during the final night of the Queen's 90th birthday celebrations in Windsor

Getty Images

13/30 14 May 2016

Participants gather in Clerkenwell ahead of the annual Tweed Run in London. The Tweed Run sees cyclists in vintage and period dress ride through the city

Getty Images

14/30 13 May 2016

Managing Director of the International Monetary Fund Christine Lagarde meets with Britain's Chancellor George Osborne at the Treasury, prior to a press conference in London. The IMF Director warned of the risks to the UK economy should British voters chose to quit the EU in the forthcoming referendum during the conclusion of their Article IV mission to the United Kingdom

Getty Images

15/30 12 May 2016

Protesters throw fake money as they take part in a demonstration against tax havens in London. The protest, organised by Oxfam, ActionAid and Christian Aid, turned part of Trafalgar Square into a 'tropical tax haven' to highlight tax dodging as an international corruption summit hosted by David Cameron was held in nearby Lancaster House

Getty Images

16/30 11 May 2016

Patricia Scotland (R), secretary-general of the Commonwealth walks with Nigerian President Muhammadu Buhari (C) on their way to address delegates at a conference to tackle corruption at the Commonwealth Secretariat in London

Getty Images

17/30 10 May 2016

Jeremy Corbyn speaks beside shadow Minister for Young People and Voter Registration, Gloria De Piero (2nd L) and deputy leader of the Labour Party, Tom Watson (L), in front of the 'Labour In For Britain' campaign bus at a launch in central London

Getty Images

18/30 9 May 2016

British Prime Minister David Cameron delivers a speech on the European Union (EU), at the British Museum in London. Prime Minister David Cameron warned that if Britain left the European Union it would put peace and stability on the continent at risk

Getty Images

19/30 8 May 2016

Mary Berry and Nadiya Hussain attend the House Of Fraser British Academy Television Awards 2016 at the Royal Festival Hall in London

Getty Images

20/30 7 May 2016

Britain's incoming London Mayor Sadiq Khan attends his swearing-in ceremony at Southwark Cathedral. London's new mayor Sadiq Khan thanked voters for choosing 'unity over division' as he was elected Saturday, becoming the first Muslim leader of a major Western capital

Getty Images

21/30 6 May 2016

Scotland's First Minister and SNP leader Nicola Sturgeon addresses the media outside Bute House, the official residence of the Scottish First Minister, in Edinburgh. Scottish nationalists won a third term in power but lost their outright majority in one of a series of local and regional elections seen as a key test for Labour leader Jeremy Corbyn

Getty Images

22/30 5 May 2016

Labour Party Mayoral candidate Sadiq Khan and his wife Saadiya pose outside The Richardson Hall St Alban's Church Centre in Streatham after casting their votes in London's Mayoral and Assembly elections

Getty Images

23/30 4 May 2016

An elderly couple relax in the afternoon sunshine in Green Park, central London

Getty Images

24/30 3 May 2016

A London Air Ambulance takes off from Parliament Square in London. The Air Ambulance is thought have been for a man who jumped off Westminster Bridge

Getty Images

25/30 2 May 2016

Leicester City fans celebrate their team becoming the English Premier League champions in central Leicester, after Chelsea held Tottenham Hotspur to a 2-2 draw. Leicester City completed their fairytale quest for the Premier League title after Eden Hazard's stunning late goal earned Chelsea a 2-2 draw with second-place Tottenham Hotspu

EPA

26/30 1 May 2016

Demonstrators from the Democratic Party of Alahwaz protest in Trafalgar Square during a May Day rally in London

Getty Images

27/30 30 April 2016

Sir David Attenborough and David Mooney attend the launch of the London Wildlife Trust's new Flagship nature reserve Woodberry Wetlands in London

Getty Images

28/30 29 April 2016

Sir Peter Soulsby, Mayor of Leicester hangs a 10ft Leicester City FC scarf around the Liberty Statue during a Leicester Backing the Blues Campaign in support of Leicester City

Getty Images

29/30 28 April 2016

SNP leader Nicola Sturgeon is given a kiss by five-year-old Holly in South Queensferry. Sturgeon has launched her party's final week of campaigning setting off on a seven day push for votes around Scotland

Getty Images

30/30 27 April 2016

Floral tributes to the victims of the Hillsborough disaster lie at the foot of the Hillsborough memorial at St John's gardens in Liverpool. Thousands of sympathisers were expected to pay an emotional tribute to the Hillsborough disaster victims after a landmark inquest found that 96 Liverpool football fans were unlawfully killed

Getty Images
A National Audit Office investigation found that Mr Cameron, Justice Secretary Michael Gove, Labour's former home secretary David Blunkett, and former education secretary Ed Balls, all intervened to support the charity between 2002 and 2015, in some cases to prevent it from becoming insolvent.
Ms Batmanghelidjh, who has seen a copy of the report, accused the MPs of unfairly making unsubstantiated allegations. "It's not based on evidence, they don't have access to our databases ... people feel free to just throw allegations around as if they are fact. The gist of it is they repeat allegations, they put the blame on the trustees, but I think that's unfair," she told The Independent on Sunday.
She insisted the charity was run properly, and questioned why, despite official misgivings, nobody raised the issue with Kids Company. "The actual running was fine; we just didn't have enough money. I want to throw a challenge out to the civil servants – where is the letter, in all these years, that should have arrived on our desk that said we were not producing results, or we were financially mismanaged, where is this communication? We didn't get one because that was never what they said," she insisted.
At all times her decisions were "informed by trying to do the best for the kids," she said.
She admitted that on reflection there were things she would do differently. "One is I think I trusted the politicians too much; I really think I made a mistake there. And I waited too long, so I went from one promise to another each year that a solution would be found, and in some ways I didn't pay attention to the fickleness and the temporariness of their decisions, so I think there was a mistake there," she said.
In a BBC1 documentary to be shown at 9pm on 3 January she describes officials and ministers as "bastards" and "psychopaths". Of funding wrangles with the Cabinet, she says: "I'm playing chess with psychopaths." 
"I never break the law, I just stretch it a bit," she insists. 
"Because if you're asking me, the correct law is to take care of these children properly. So I want to follow the correct law and if the law of the land is not correct then we have to slightly break it." Her colourful appearance counts against her, she claims: "Everyone thinks that just because I wear funny clothes and have a Miss Piggy bag that I must be unable to run a business."