Tony Blair was wrong to invade Iraq in 2003, a close friend and ally of the former Labour leader has admitted.
Lord Falconer, former Lord Chancellor and flatmate of Mr Blair, told BBC Scotland the decision to go to was on a false premise had damaged the party.
"I supported the invasion. We didn't find weapons of mass destruction there and that was the basis by which we went in – so on that basis, we weren't right to go in," he said.
"That damaged Labour right throughout Scotland and England, but I'm not sure that it necessarily damaged Labour more in Scotland than it did in England."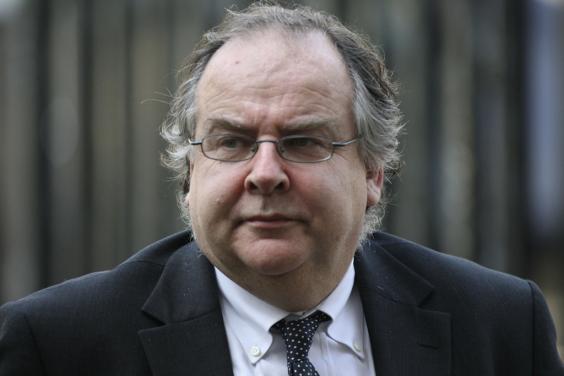 In 2005, two years after the troops went in, the Labour peer candidly told the Independent Iraq had "brought a climate of distrust into politics".
"Iraq has had a profound effect on the whole political climate, it seems to me," he said at the time.
"The vigour of the debate has to some extent got to a position where because there was such a profound disagreement it has led to people being distrustful of each other."
Labour leadership candidates were subject to angry questions about the Iraq war at a recent hustings event in Nuneaton hosted by BBC Newsnight – despite the invasion being launched over a decade ago.
The Iraq War: A timeline
The Iraq War: A timeline
1/16 11 September 2001

Terrorists belonging to al-Qaeda use hijacked aeroplanes to kill 2,996 people in attacks on the east coast of the US.

AP

2/16 12 September 2001

Tony Blair promises George W Bush that the UK will support the US, whatever the President decides to do.

AFP/Getty Images

3/16 25 March 2002

Jack Straw, Foreign Secretary, warns Blair that invading Iraq would be legally dubious.

Getty Images

4/16 June 2002

Tony Blair asks defence officials to outline options for UK participation in military action against Iraq.

afp/getty images

5/16 24 September 2002

The government publishes a dossier about the threat from Iraq's weapons of mass destruction. A foreword  by Tony Blair states that Saddam Hussein's "military planning allows for some of the WMD to be ready within 45 minutes of an order to use them". It is subsequently alleged that  this dossier was "sexed up" for  political reasons.

Getty

6/16 2 October 2002

Congress authorises President Bush to use military force against Iraq.

Getty

7/16 8 November 2002

UN Security Council passes resolution 1441, insisting that weapons inspectors be allowed back into Iraq and calling on the regime to give up its WMD or face the consequences.

Simon Walker/AP

8/16 18 July 2003

David Kelly, an expert in biological warfare, is found dead after being named as the source of quotations used by the BBC's Andrew Gilligan to suggest that the dossier of September 2002 had been "sexed up". Lord Hutton is appointed to chair a judicial inquiry into his death.

GETTY IMAGES

9/16 13 December 2003

Saddam Hussein is captured near Tikrit, after nine months in hiding.

REUTERS

10/16 2 March 2004

Bombings in Baghdad and Karbala kill nearly 200 people: the worst attacks since the fall of Saddam.

Getty Images

11/16 14 September 2005

Bombs in Baghdad kill 160 people and injure more than 500.

EPA

12/16 30 December 2005

Saddam Hussein is executed.

Getty Images

13/16 28 May 2009

The last British combat troops  leave Iraq.

Getty Images

14/16 24 November 2009

The Chilcot inquiry holds its first public hearing.

Getty

15/16 2 February 2011

The Chilcot inquiry holds its final public hearing.

AFP/Getty Images

16/16 21 January 2015

Sir John Chilcot confirms that his report will not be published before the general election in May 2015.

Getty Images
In 2010 Ed Miliband made it one of his first priorities as newly elected Labour leader to say Mr Blair was wrong to wage the war.
Mr Blair has never apologised for the invasion nor said he made a mistake.
Casualty estimates on the war have varied dramatically but a number of studies have found that it likely caused between 150,000 and 500,000 excess deaths.
The country is currently engulfed in conflict as the so-called Islamic State militant group sweeps across the north, west, and interior of its territory and captures major population centres.
Lord Falconer is currently Shadow Lord Chancellor and Shadow Secretary of State for Justice, having returned to the Shadow Cabinet after the election.
Reuse content