First he was running for Labour leader, then he was out and now he can't make up his mind over who to back.
To help him decide, Chuka Umunna has sent a letter to his local Labour party members.
The backing of the young, energetic and smooth shadow business secretary will boost the chances of any of the four remaining candidates replacing Ed Miliband as Labour leader in September.
Writing to Streatham Labour party members, Mr Umunna asked which of Andy Burnham, Yvette Cooper, Mary Creagh or Liz Kendall he should nominate.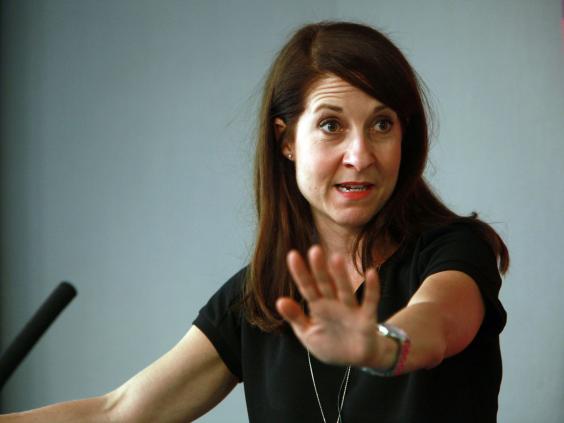 Ms Kendall, who is standing on a pledge to modernise the party, is the closest to Mr Umunna ideologically and the pair are part of the 'breakfast' club of Labour MPs from the 2010 intake who meet regularly to discuss the direction of the party.
But the fact Mr Umunna has yet to declare suggests he may be hedging his bets and considering backing the frontrunner – Andy Burnham – in order to guarantee himself a top job in his shadow cabinet.
"I think most of us are still reeling from the result last week, but I wanted to get your views on which candidate is best to take our Party forward after this defeat before I nominate," he wrote in the letter passed to The Independent by one of his local party members.
"I believe we can win the next election but we need to change to do that - who is best placed to make this happen?" he asked.
Who will be the next Labour leader?
Who will be the next Labour leader?
1/7 Andy Burnham

Andy Burnham has promised to restore the party's "emotional connection with millions of people," if elected

Getty Images

2/7 Mary Creagh

Mary Creagh has called on her party to win back "Middle England"

Getty Images

3/7 Liz Kendall

Shadow health minister Liz Kendall is seen as a Blairite

PA

4/7 Yvette Cooper

Shadow home secretary Yvette Cooper became the fourth person to join the Labour leadership race

AFP/Getty

5/7 Tristram Hunt

Tristram Hunt, the shadow Education Secretary, has said he will not run for the Labour leadership as he had not gathered the required nominations of 35 MPs. He has instead endorsed the moderniser Liz Kendall.

Getty Images

6/7 Dan Jarvis

One of the favourites to succeed Ed Miliband as Labour leader – ex-Army paratrooper Dan Jarvis – has ruled himself out, saying he won't do it because of his children

Getty

7/7 Chuka Umunna

Chuka Umunna dropped out of the Labour leadership contest just three days after he announced he was in the running

YouTube
Comments made by Ms Kendall to Westminster journalists yesterday hinted that the relationship between her and Mr Umunna might not be as smooth as one would have imagined, considering the pair are among the leading figures calling for a more centrist approach.
Referring to the sabotaged Lizforleader.co.uk website, she said: "I'm not the first leadership candidate to have some internet posts about me changed – I am definitely not pointing the finger; all I'm saying is Chuka's got a bit more time on his hands," she joked.
In the letter to his local party members, Mr Umunna also sought to explain his reasons for dropping out of the leadership contest just three days after declaring his candidacy. He told local party members his withdrawal was "quite a relief" for him and his family.
"There was no scandal or impending revelation that prompted my withdrawal from the race.  It was simply that I felt – after having experienced what comes with running for the leadership – that I would not have been able to fulfil the duties that come with leading a political party at this time whilst also fulfilling the duties and obligations I have to my family and those close to me, who are not public figures. 
"I knew my candidacy would attract attention and saw what Ed and his family went through but it was only on directly experiencing it myself that I knew it was not the right thing for me right now, so I decided to withdraw from the race."
Reuse content