Momentum is growing behind Liz Kendall's Labour leadership bid after she secured the influential endorsement of the early frontrunner, Chuka Umunna.
The shadow Business Secretary, who pulled out of the contest 12 days ago, described her as the candidate who would take the party out of its "comfort zone" as it rebuilds following its general election defeat.
His intervention came as the former Home Secretary, Alan Johnson, delivers a damning critique of the party's failure to reach out to the "vast majority in the middle".
Writing in The Independent he says: "Having identified the squeezed middle we failed to connect with their hopes and aspirations."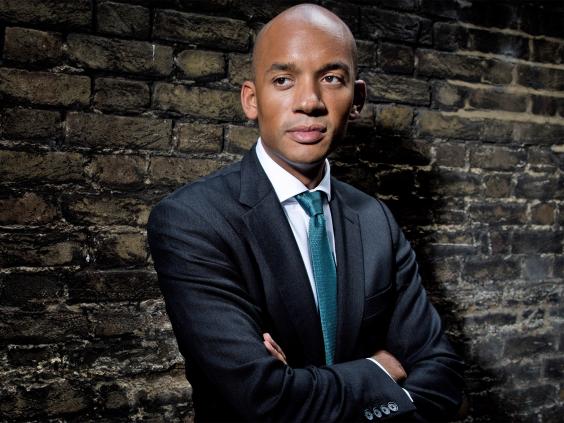 Andy Burnham, the former Health Secretary, has made the pace since Mr Umunna's surprise decision to withdraw his candidacy, but Ms Kendall is continuing to pick up support from MPs who argue the leadership should "skip a generation".
The shadow Care minister appears to be closing in on the 35 MPs' endorsements she requires to get her name on the ballot paper. With large numbers of the Labour Parliamentary Party yet to declare their preference, she has at least 20 nominations.
She received the backing of Labour frontbenchers Stephen Twigg, Emma Reynolds and Jonathan Reynolds as well as Mr Umunna. The four MPs said in a joint article that the party needed to "move beyond its comfort zone and find new ways of realising its age-old goals of equality and freedom".
They argued that Ms Kendall had asked "tough questions" and had started to "chart a course to the answers".
Who will be the next Labour leader?
Who will be the next Labour leader?
1/7 Andy Burnham

Andy Burnham has promised to restore the party's "emotional connection with millions of people," if elected

Getty Images

2/7 Mary Creagh

Mary Creagh has called on her party to win back "Middle England"

Getty Images

3/7 Liz Kendall

Shadow health minister Liz Kendall is seen as a Blairite

PA

4/7 Yvette Cooper

Shadow home secretary Yvette Cooper became the fourth person to join the Labour leadership race

AFP/Getty

5/7 Tristram Hunt

Tristram Hunt, the shadow Education Secretary, has said he will not run for the Labour leadership as he had not gathered the required nominations of 35 MPs. He has instead endorsed the moderniser Liz Kendall.

Getty Images

6/7 Dan Jarvis

One of the favourites to succeed Ed Miliband as Labour leader – ex-Army paratrooper Dan Jarvis – has ruled himself out, saying he won't do it because of his children

Getty

7/7 Chuka Umunna

Chuka Umunna dropped out of the Labour leadership contest just three days after he announced he was in the running

YouTube
The MPs added: "She has been courageous in challenging conventional wisdom. She has no compunction in moving Labour beyond our comfort zone and is determined to build a team ready to chart a route forward."
Andy Burnham's team says he has already got comfortably enough endorsements to get on the ballot paper. The two most recent are from new MPs Anna Turley, who is regarded as a Blairite, and Conor McGinn, an ally of the former shadow Chancellor, Ed Balls.
Allies of Yvette Cooper, the shadow Home Secretary, also insist she has won the backing of enough MPs. Although she is lagging behind her rivals, the fourth declared candidate, Mary Creagh, said she was confident of reaching the threshold.
The rival camps are anxiously waiting to see which candidate is endorsed by Mr Johnson who has turned down repeated pleas from his colleagues over the years to stand for the job.
He keeps them guessing, saying he is yet to decide "which of the array of talented candidates can lead us to victory in 2020".
But he argues that the strategy at this month's election was fatally flawed because of its narrow appeal. "The problem seems to have been that the vast majority in the middle didn't feel we had enough to say to them," he says.
Meanwhile, the field in the race to become deputy leader became even more crowded as John Healey, the former Housing minister, put his name forward. He was the seventh to indicate he is a candidate.
Labour deputy leadership: Runners and riders
Caroline Flint (5/2) Long-standing minister, she resigned from the Brown government, complaining she had been treated like "female window dressing".
Ben Bradshaw (14/1) The Blairite former Culture Secretary holds one of the party's few seats in the South-west.
Angela Eagle (7/1) Currently shadow Commons Leader,  she and her sister Maria  were the first twins to sit in parliament.
Tom Watson (6/4) West Bromwich East MP was an early critic of Tony Blair. Campaigned against phone hacking.
Stella Creasy (5/2) An MP since 2010. An enthusiastic tweeter, she has campaigned against payday loans.
Rushanara Ali (12/1) The first MP of Bangladeshi heritage, she quit Labour's front bench last year to abstain over military action in Iraq.
John Healey (16/1) A minister for 11 years and an MP since 1997, he surprisingly stood down from his position as shadow Health Secretary  in 2011.
(Odds supplied by William Hill)
Reuse content