Jeremy Corbyn has rounded on Labour critics of his economic plans by insisting that many wealthy people would be willing to pay more tax in return for better services.
The left-winger, whose surge in popularity has galvanised the party's leadership contest, has hit back at accusations from rivals that "Corbynomics" amounts to "deficit denial".
Writing for The Independent, he responds: "Far from denying the deficit, we must tackle it, but I do dispute that you best close it by cutting the public services and benefits of the poorest, or squeezing spending out of the economy so that growth is slowed down."
The Islington North MP said if Britain still faced a deficit at the next election in 2020, it would be a mistake to set an "arbitrary deadline" to eradicate it, arguing that it would be better to grow the economy and if necessary ask the best-off to pay more tax.
He writes: "Many well-off people I speak to, in Islington and around the country, would be quite happy to pay more tax to fund better public services or to pay down our debts.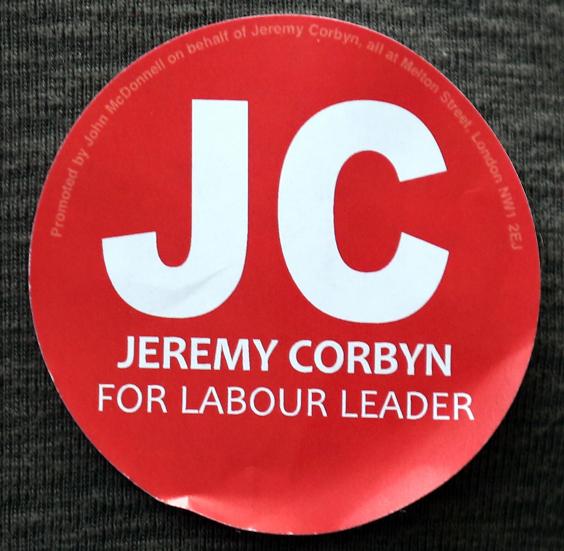 "Opinion polls bear this out, better-off people are no less likely to support higher taxes: a more equal society is better for us all. We all do better  ... when we all care for each other."
Mr Corbyn, who has won heavy backing from constituency parties and trade unions, also rejected accusations that he was unelectable, pointing to his record of electoral success in his constituency.
"Labour has to become a movement again to win in 2020. A movement mobilises people and the part of the electorate who we most need to speak to is those who didn't vote –34 per cent at the last election. They are more likely to be young, from an ethnic minority background and to be working class – as are the hundreds of thousands who weren't registered to vote at all," he writes.
He was responding to comments by Chris Leslie, the shadow Chief Secretary to the Treasury, who claimed that "Corbynomics" would harm the poor and vulnerable and appealed for Labour to reject a "starry-eyed, hard left" strategy. Several Shadow Cabinet ministers, including Mr Leslie, have indicated that they would not accept frontbench positions under Mr Corbyn.
But Mr Corbyn said that the Shadow Cabinet should include people from all strands of Labour thought, and added: "Some of the things said in the heat of the campaign will doubtless be left there. I don't do personal abuse .... When the dust settles, we will all still be Labour."
Labour leadership: The Contenders
Labour leadership: The Contenders
1/4 Jeremy Corbyn

Jeremy Corbyn readily admits he is only standing to ensure the left of the party is given a voice in a contest dominated by candidates promising to move the party towards the centre-ground of British politics

Profiles by Matt Dathan

BBC

2/4 Andy Burnham

Andy Burnham is the current front-runner to win the leadership election according to bookmakers, but the fact that the Conservative party leadership hopes he wins shows the task that awaits if he is Ed Miliband's successor. He will have to find a way of distancing himself from both the last five years under Mr Miliband and the Blair and Brown years, during which he served in the Cabinet

Jon Super

3/4 Yvette Cooper

Yvette Cooper will also face a battle in convincing voters she offers a sufficient break with the past, having served in Gordon Brown's Cabinet and she played a key role in Mr Miliband's team as shadow home secretary. The fact that her husband is Ed Balls will not have a negative impact internally but voters are not likely to look favourably on the prospect of Mr Miliband's ousted shadow chancellor entering Downing Street if Ms Cooper wins in 2020

Getty Images

4/4 Liz Kendall

Liz Kendall faces criticism over her lack of experience – she was only elected in 2010 and has no experience of serving in government and wasn't even in Ed Miliband's shadow cabinet. But that very lack of experience means she can make a pitch as the only candidate offering real change and a real break from the Blair/Brown/Miliband years

Getty Images
Andy Burnham, considered the leadership frontrunner before the dramatic momentum grew behind Mr Corbyn, has pledged to renationalise the railways, insisting the scheme would pay for itself.
Mr Burnham told BBC Radio 4: "I am not saying ... at a stroke of a pen try and renationalise the whole lot. I am saying as franchises expire, we should bring them back under public control."
His move was seen as an attempt to win over Labour left-wingers attracted by Mr Corbyn's policy platform.
Mr Burnham's manifesto also promises a graduate tax to replace tuition fees, the extension of the national living wage to workers of all ages, and a guarantee that everyone can rent or own an "affordable" home.
Reuse content