Jeremy Corbyn's three rivals in the race to be Labour leadership should unite behind one candidate in an effort to stop the radical left-winger from winning the election, a Labour MP has said.
John Mann, MP for Bassetlaw, said Labour MPs should nominate which one of Andy Burnham, Yvette Cooper and Liz Kendall should take on Mr Corbyn in a head-to-head.
Only then would Mr Corbyn be "put under some proper scrutiny," Mr Mann said. He is personally backing Ms Cooper, who has stepped up her attack on Mr Corbyn, warning that he would condemn Labour to the wilderness of opposition for more than 10 years.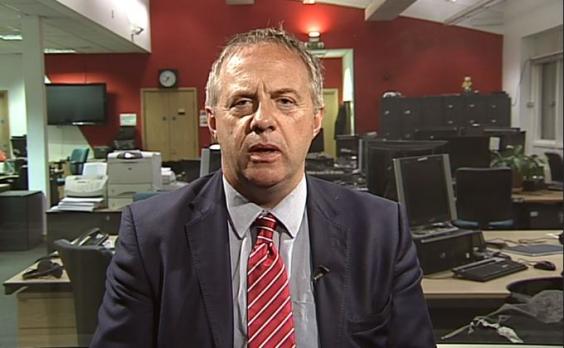 Mr Mann said that once the party had decided which of the three candidates should remain in the contest, they should take on Mr Corbyn live on TV so the party could have an "actual debate" about its future.
It is the latest suggestion from a Labour MP on how to stop Mr Corbyn from becoming Labour leader. Yesterday Simon Danczuk, the Labour MP for Rochdale, said Labour MPs will work to overthrow him "from day one" if he succeeds in winning the leadership contest.
Yesterday the Labour party announced it had received an astonishing 166,753 sign-ups to vote in its leadership election in the final 24-hours alone. It took the total number registered to vote in the contest to 610,753, although growing evidence of entryism from members of rival parties could see that number fall.
The party has already barred 1,200 supporters of rival parties, including more than 200 Green party candidates from the 2015 election. It also barred 37 supporters of the Trade Union and Socialist Coalition; 13 Tories, seven Ukip supporters and a former Liberal Democrat MEP.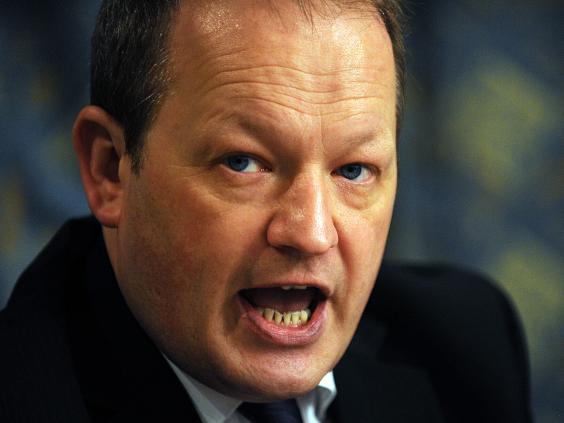 Mr Mann, speaking on BBC 2's Newsnight, said: "It needs to be a head-to-head now. Jeremy Corbyn is framing the debate. It is him verses the rest. What there needs to be is the rest needs to have one candidate.
"The three of them can agree, let the MPs re-nominate informally. Whoever gets the most nominations amongst those three should stand as the candidate.
"Let's have a proper head-to-head, including a televised debate, which would have a huge amount of interest and Jeremy Corbyn can be put under some proper scrutiny in an actual debate."
In the strongest attack on Mr Corbyn from anyone inside the Labour party, Tony Blair warned in an article today that he would lead the party to "annihilation".
Writing in the Guardian, the former Prime Minister wrote: "It doesn't matter whether you're on the left, right or centre of the party, whether you used to support me or hate me.
"The party is walking eyes shut, arms outstretched over the cliff's edge to the jagged rocks below."

Labour leadership: The Contenders
Labour leadership: The Contenders
1/4 Jeremy Corbyn

Jeremy Corbyn readily admits he is only standing to ensure the left of the party is given a voice in a contest dominated by candidates promising to move the party towards the centre-ground of British politics

Profiles by Matt Dathan

BBC

2/4 Andy Burnham

Andy Burnham is the current front-runner to win the leadership election according to bookmakers, but the fact that the Conservative party leadership hopes he wins shows the task that awaits if he is Ed Miliband's successor. He will have to find a way of distancing himself from both the last five years under Mr Miliband and the Blair and Brown years, during which he served in the Cabinet

Jon Super

3/4 Yvette Cooper

Yvette Cooper will also face a battle in convincing voters she offers a sufficient break with the past, having served in Gordon Brown's Cabinet and she played a key role in Mr Miliband's team as shadow home secretary. The fact that her husband is Ed Balls will not have a negative impact internally but voters are not likely to look favourably on the prospect of Mr Miliband's ousted shadow chancellor entering Downing Street if Ms Cooper wins in 2020

Getty Images

4/4 Liz Kendall

Liz Kendall faces criticism over her lack of experience – she was only elected in 2010 and has no experience of serving in government and wasn't even in Ed Miliband's shadow cabinet. But that very lack of experience means she can make a pitch as the only candidate offering real change and a real break from the Blair/Brown/Miliband years

Getty Images
Reuse content