Why should you be Labour leader?
Andy Burnham Labour is crying out for a big vision. But we're at grave risk of returning to the infighting of our past. I won't let that happen again. I am the only candidate who can change Labour, unite Labour and win for Labour in 2020.
Yvette Cooper We need someone who is strong enough to take the Tories on and stand up for people across Britain, with radical ideas for the future, and be an alternative PM from the start. I want us to reach out, putting good jobs, family and equality at the heart of our plans. 
Jeremy Corbyn Our campaign has awakened a real appetite for democratic engagement, a participatory politics. Parties need leaders, but if the members elect me, they are voting for a leadership that will be more collective, democratic and inclusive.
Liz Kendall Because I understand why we lost and how we need to change. I'm a fresh start, free from past baggage, and ready to talk about the difficult things we must do to win again, not just go for the easy crowd-pleasers, or avoid talking about the problems altogether.
Labour leadership: The Contenders
Labour leadership: The Contenders
1/2 Jeremy Corbyn

Jeremy Corbyn started off as the rank outsider in the race to replace Ed Miliband and admitted he was only standing to ensure the left of the party was given a voice in the contest. But the Islington North MP, who first entered Parliament in 1983, is now the firm favourite to be elected Labour leader on September 12 after a surge in left-wing supporters signing up for a vote.

PA

2/2 Andy Burnham

Andy Burnham started out as the front-runner in the leadership election, seen as the candidate of the left until Jeremy Corbyn entered the race. The former Cabinet minister has found himself squeezed between the growing populism of Corbyn's radical agenda and the moderate, centre-left Yvette Cooper, not knowing which way to turn. It has attracted damaging labels such as 'flip-flop Andy', most notably over his response to the Government's Welfare Bill. He remains hopeful he can win enough second preference votes to take him over the 50 per cent threshold ahead of Corbyn.

PA
What would you do about migration?
AB The images this week have been heartbreaking. Britain has a proud reputation as a country that has always provided refuge to the vulnerable. I would work with other EU leaders to find a fair solution, where all countries play their part.
YC It's vital that Britain steps up to the plate. I've long argued for strong separation between immigration and asylum and called for the UK to take Syrian refugees two years ago. We need stronger action with Europe to tackle  people smuggling.
JC We need to begin a rational debate that separates students and refugees from overall migration figures. After years of pandering to the anti-migrant rhetoric of Ukip, this government does not have the courage to make the humanitarian case.
LK Tell the truth. That it's a fact of the modern world, but we need to do much better. We must address deep-seated issues in our economy particularly around skills. We need firm rules but I hated those "immigration mugs" Labour had at the last election.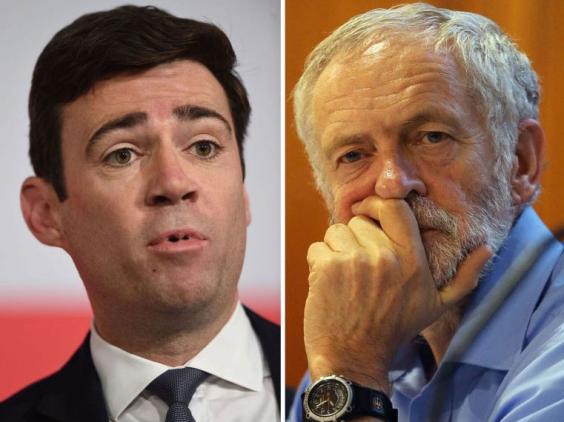 Does personal appearance matter in politics?
AB We should be judged on principles, ideas and skills. I find the Daily Mail's obsession with my eyelashes and claims that I dye my hair more than odd, but not as insidious as what many female colleagues are subject to.
YC No, of course it shouldn't. What matters are your words and deeds, what's in your head and your heart. Though you can't beat Charles Moore for old buffer politics in The Spectator, suggesting Liz and I couldn't be PM as we weren't as fanciable as Thatcher!
JC No. Tens of thousands of people have attended the rallies and  hustings around the country to listen and discuss ideas, not to share fashion tips.
LK "Where do you get your hair cut?" "How much do you weigh?" "Where are your shoes/jacket/bag (delete as appropriate) from?" Yes, alas, it does – at least to the media. And much more so for women.
Under what circumstances should we use British troops abroad?
AB I would only back military intervention overseas for clear, definable, achievable aims, and if the legality is beyond question and there is credible post-conflict planning. We must learn from the mistakes made in Iraq, Afghanistan and Libya.
YC There is no greater responsibility than putting our troops in harm's way, and no decision I would take more carefully. We must recognise the risks of military action, but never shrink from defending our national security and preventing humanitarian crises.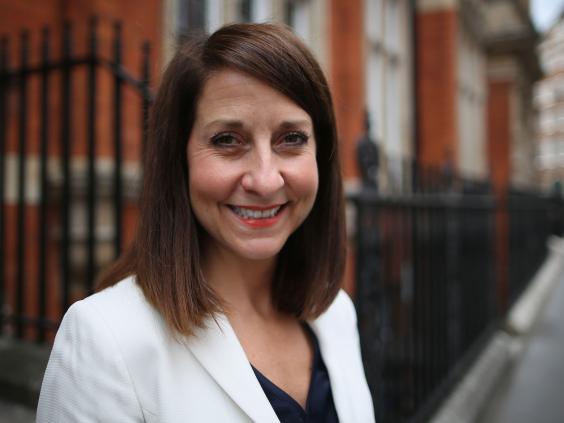 JC We have a duty of care to ensure our armed forces are not sent recklessly into harm's way. The idea that the UK should have "global reach" and assert its right to intervene across the world without any legal mandate is incredibly dangerous.
LK Labour has always been an internationalist party; our values don't stop at our borders. Military intervention should always be the last option, but sometimes it is the only option to protect our national security or prevent the slaughter of innocent people.
How does Labour win the next election?
AB I will put Labour back on the side of ordinary people and make it the vehicle for their hopes and dreams again. My manifesto has bigger ideas than Labour has put forward recently – housebuilding, technical education, replacing tuition fees and social care for all.
YC We have to reach out and rebuild. I think anyone who believes in a strong economy and a fairer, less divided Britain should feel Labour is their home. We need to offer people real hope for the future – equality and social justice – and backed up by practical plans.
JC We need to win back respect and trust. We have to listen to what people are saying and make  our policies in a democratic,  inclusive way. Not only can we inspire many  who didn't vote, but we can also win back those who felt Labour ignored them.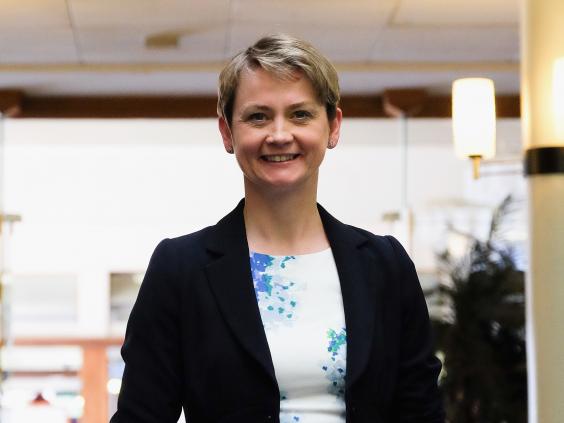 LK We've got to regain people's trust on the economy. Without this, we won't get a hearing for anything else. And we've got to inspire with a positive vision for the future that everyone can feel part of, rather than only being seen to talk about "the needy and the greedy".
Tell us a joke.
AB You know the rugby team The Wasps? Do you reckon they've got a B team?
YC What are ghosts' favourite sweets? Hariboo.
JC I believe there's an entire Twitter account dedicated to telling jokes on my behalf, @corbynjokes I'm told, though I can't guarantee its quality. But if you want a good laugh, read my good friend Mark Steel's columns.
LK A man goes to the doctor and says, "Doctor, I can't say my THs and Fs." And the doctor replies, "Well, you can't say fairer than that, then." I know, don't give up the day job....
Reuse content