A group of Tory MPs have called for Labour to suspend one of its most senior politicians after he described the US pharmaceutical company Pfizer as "rapists" over their AstraZeneca takeover attempt.
Austin Mitchell, the MP for Grimsby who announced last month that he is to stand down in 2015 after 37 years in the position, criticised the Prime Minister for failing to "stop Pfizer" after the proposed merger was fiercely debated at Prime Minister's Questions.
Yesterday the chief executive of Pfizer admitted that jobs will be lost and research budgets cut if the company is successful in taking over AstraZeneca, a British firm which itself has a history of wheeling and dealing.
But it was the "disgusting and offensive" terms which Mr Mitchell used to describe the issue that have resulted in calls for Labour to withdraw the whip.
The 79-year-old wrote: "Cameron dare not stop Pfizer because he dare not offend the US in any way. Roll up rapists."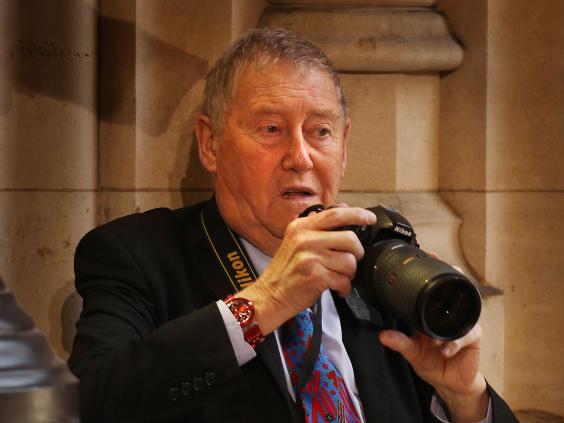 The Conservative Minister for Women, Nicky Morgan, was quick to respond to the tweet, writing: "@AVMitchell2010 - withdraw your tweet now about Pfizer & rapists - hope @Ed_Miliband suspends you from Labour Party for offensive words."
She was later joined in her criticism by four other female Tory MPs, including Nadine Dorries who said: "What a disgusting tweet from @AVMitchell2010."
Caroline Dinenage MP wrote that it was a "breathtakingly insensitive choice of phrase", adding: "'Roll up' his P60."
However the MP, who is retiring at next year's election, remained defiant, later insisting he had no reason to apologise other than for the "trouble" he had caused the party.
He defended his comments as "the truth" and said the row was a "storm in a teacup".
Mr Mitchell told the BBC: "You've got to bear in mind that one of the definitions of rape in the Oxford English Dictionary is to plunder and that I fear is what is going to happen to AstraZeneca at the hands of Pfizer.
"People talk about the rape of the countryside and the rape of the rainforest, but it doesn't attract the ton of abuse that has landed on my head."
Reuse content