If you thought the worst photograph of Ed Balls to come out of this year's Labour conference was going to be that notorious shot of his elbow connecting with a journalist's cheekbone during a supposedly friendly football match, you were wrong.
The Shadow Chancellor was ticked off by his wife, Yvette Cooper, over that incident, and evidently decided to make amends by taking to the dancefloor last night.
The result? Images more toe-curlingly awful even than Ed Balls on the football pitch.
Dressed resplendently in a blue suit with a not-in-anyway-matching Hawaiian-style flowery garland around his neck, Mr Balls was pictured cutting some fairly gruesome Gangnam-style shapes at Labour's annual diversity evening. 
We are used to Ed Balls being a political bruiser, elbowing people on the football pitch and winding up David Cameron at Prime Minister's Questions. We have learnt to live with that.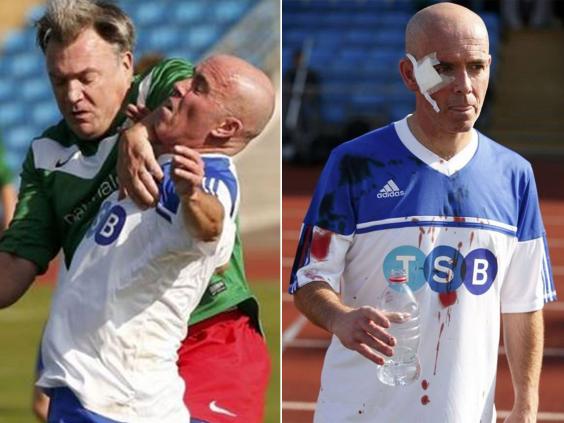 Ed Balls being a fun-loving party goer is something new – and it may not be something voters are ready for.
Reuse content