Tony Blair and his former ministers have been accused of harming Labour's general election prospects after making a string of attacks on Ed Miliband's strategy and policies in the past month.
Mr Miliband's allies are worried that former Cabinet ministers are giving voters the impression of a divided party by criticising Labour's plans for the economy, the National Health Service and a mansion tax on homes worth more than £2m.
One leading Blairite said the time had come for New Labour's grandees to shut up and rally behind the party's new generation of leaders. John Woodcock, an MP who chairs the Progress think tank, told The Independent: "The final three months of the campaign will not be the time to give public advice on the direction Ed Miliband has set - it is the time to fight. People rightly listen to Labour figures who served in our last government, but I know that with so little time left they will want to use that influence to rally behind the new generation's all-out push to win a majority on 7 May."
Lord Prescott, the former Deputy Prime Minister, branded the former ministers Lord Hutton and Alan Milburn "Tory collaborators" after they questioned Labour's NHS policy and accused Mr Miliband and his shadow Chancellor Ed Balls of failing to defend New Labour's actions in office.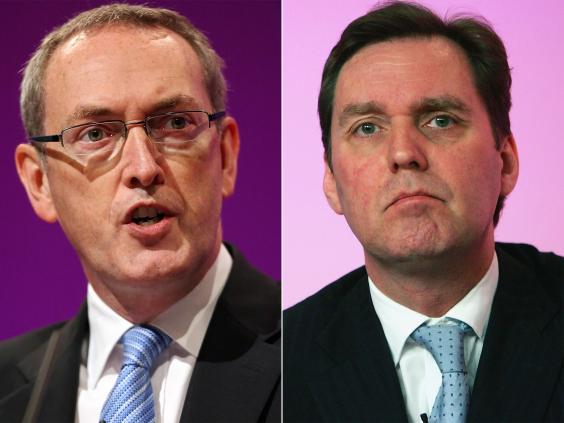 Lord Hutton, the former Defence Secretary, and Mr Milburn, the former Health Secretary, wrote in Wednesday's Financial Times: "They have worked harder to distance themselves from New Labour than to defend its record. This hands the Tories a needless advantage. If Labour is to win in May, the two Eds need to set the record straight and reclaim ground foolishly bequeathed to their opponents."
This criticism angered loyalist Labour MPs because the economy - unlike health - is seen as the party's "weak spot".
Blairite former ministers deny co-ordinating their assaults on the leadership or being disloyal. One explained: "People are fed up with their record being trashed. Ed Miliband is extremely unwise to let the Tory attacks go unanswered. We are proud of what we achieved. Ed Miliband wants to run a mile from the Labour Government, even though he was part of it."
Another ex-minister insisted the New Labour figures were acting as "candid friends" delivering "friendly fire" to help Mr Miliband avoid mistakes. "We are stress-testing the policies while there is still time; Labour hasn't done that job itself," he said.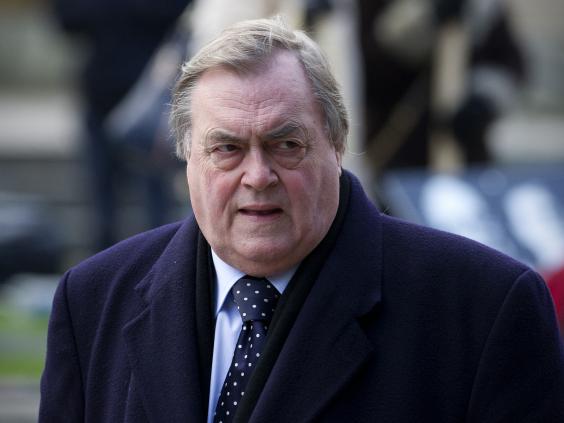 That is not how the criticism is viewed by the Labour leadership. One party source said: "We don't think there is a conspiracy to undermine us. The Blairites couldn't organise a piss-up in a brewery; they couldn't get rid of Gordon Brown before the 2010 election. They dip in and out of politics these days and get their facts wrong."
He dismissed Mr Milburn's criticism that Labour would not match its extra money for the NHS with reform, citing the shadow Health Secretary Andy Burnham's radical plan to integrate hospital and social care.
The source said: "Alan is vain. He believes the only kind of reform is his reforms, which would lead to marketisation and privatisation. Alan could throw money at the NHS when he was Health Secretary. We won't have that option. Our reforms will save money."
He accused Mr Milburn of timing his criticism deliberately to overshadow Mr Miliband's launch of Labour's 10-year plan for the NHS. 
Another Labour insider said: "Ed Miliband does defend the previous Labour government, but he also admits mistakes on issues such as immigration and City regulation. We cannot fight the last war and spend the election campaign arguing about the past."
What New Labour thinks about Ed Miliband's Labour
Tony Blair
Expressed fears that the May election could be one in which a "traditional left-wing party competes with a traditional right-wing party, with the traditional result". Asked if he meant the Conservatives would win in such circumstances, he replied: "Yes, that is what happens."
Lord Hutton and Alan Milburn
Ed Miliband and Ed Balls "have worked harder to distance themselves from New Labour than to defend its [economic] record. This hands the Tories a needless advantage. If Labour is to win in May, the two Eds need to set the record straight and reclaim ground foolishly bequeathed to their opponents."
Alan Milburn
"The biggest risk for Labour on health - and, indeed, more generally - is that we could look like we are sticking to our comfort zone. It would be a fatal mistake, in my view, for Labour to go into this election looking as though it is the party that would better resource the NHS but not necessarily put its foot to the floor when it comes to reforming."
Lord Mandelson
Said Labour's proposed mansion tax on homes worth more than £2m was "crude" and "short-termist" and would mean "clobbering people."
Charles Clarke
Said the party has "no narrative" and had not "set out a clear statement of what Labour would actually do" to give voters a reason to support it, and is relying on an "assembly of odd policies like the electricity [price] freeze."
Reuse content