Labour will never return to power unless it can win over older voters, according to newly-published research.
Analysis by the Fabian Society  suggests that Jeremy Corbyn's targeting of young people is a strategic mistake because of the electoral power of the over-65s. The research shows that the Conservatives' lead among older voters has surged since 2001 and that Labour would have won the 2015 election if no one aged over 55 had voted.
Using Ipsos Mori data and the Fabian Society's own report, Mountain to Climb, the research shows an extraordinary 24-point lead for the Tories over Labour on 7 May, compared with just one point in 2001. Fabian Society general secretary Andrew Harrop says that Labour's problem will only worsen by 2020 when there will be more than a million more over-65s, enhancing their influence further.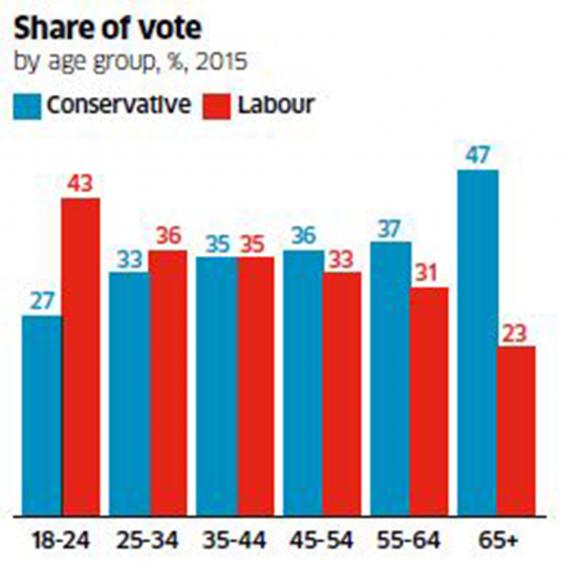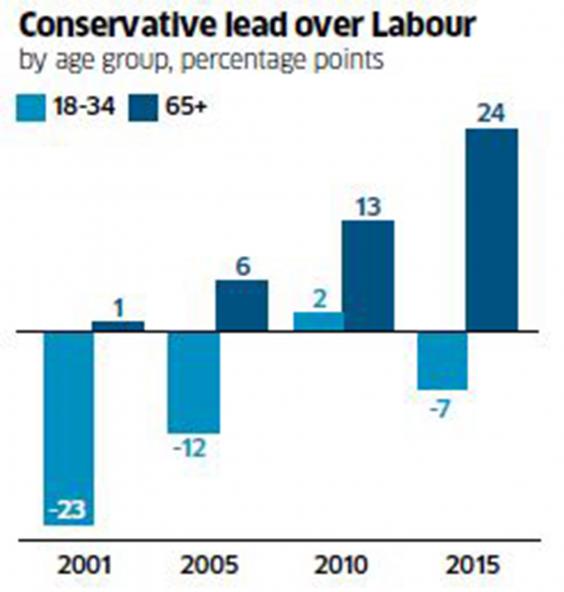 This bleak assessment for Labour does not even take into account the effects of Individual Electoral Registration, which is likely to lead to fewer young people voting and further increase the share of votes cast by older people.
Mr Harrop warns the Labour leader that, if nothing changes, the Conservatives would have a mounting advantage over his party in 2020 and future elections. In his victory speech earlier this month, Mr Corbyn hailed the generation of young people who had helped him win the leadership and pledged to boost turnout and registration among the young. He said: "They are a very political generation that were turned off by the way in which politics was being conducted, and not attracted to it, or not interested in it. "We have to, and must, change that." 
But Mr Harrop warns: "The new Labour leader has spoken about his ambition to increase voter turnout and motivate young people to take part in politics. From a democratic perspective these are vital objectives, but from the standpoint of winning the next election, neither will make much difference. The only way for Labour to win more votes than the Conservatives in 2020 is for the party to hugely increase its support among older people."
The Fabian analysis of Ipsos Mori data shows that among people aged under 55, Labour secured 35 per cent of the vote and the Conservatives 34 per cent. Among those over 55, Labour won 26 per cent while the Tories secured 43 per cent. 
This divergence between age groups was far greater than in previous elections. So while the Tory lead over Labour among all voters was around seven points in both the 2010 and 2015 elections, among the over-65s it was 13 points in 2010 but 24 points in 2015.
The over-65s make up a quarter of the adult population but may have cast one third of votes, according to the think tank's research.
If the voting pattern of each age group of the 2015 election were repeated in 2020, there would be 520,000 more Conservative voters and 280,000 more Labour voters.
Reuse content