Half of the new homes built under a Labour Government would be reserved for "local" first-time buyers who have lived in the area for at least two years.
Labour aides denied that the new policy is designed to harden the party's line on immigration to head off the threat from Ukip. They insisted the move was planned before last week's by-election in Heywood and Middleton, where Nigel Farage's party cut a Labour majority of almost 6,000 to just over 600.
Ed Miliband, who has pledged Labour would build 200,000 homes a year by 2020, will announce today that local authorities would be forced to draw up housing plans and allocate enough land to meet local demand. Councils would be able to reserve 50 per cent of the new homes in "housing growth areas" for local first-time buyers, who would enjoy "priority access" for two months. Local authorities would also be able to stop new homes being sold for buy-to-let or to be left empty.
Labour officials insist that migrants who had lived in the area for two years would have equal access rights. They admit that many residents oppose housebuilding in their area because they do not believe new homes would go to "local people" or first-time buyers.
Mr Miliband will soon unveil new measures aimed reassuring voters that Labour is not "soft" on immigration. They will cover "integration", such as making sure that migrants speak English, halting "exploitation" of migrants in the workplace, and ensuring "contributions" by migrants before they qualify for welfare and public housing.
On a visit to Milton Keynes, Mr Miliband will say: "We will get Britain building again by insisting local authorities have a plan to meet the need for housing in their area – and that the big developers play their part rather than hold land back. 
"But we will also make sure that communities get the benefit from new home development by guaranteeing that where communities take the lead in bringing forward additional developments, a significant proportion of homes on those sites cannot be bought by anyone before first-time buyers from the area have been given the chance. This is not only a fairer system, it is also one which will encourage local communities and local authorities to support the development that our country so desperately needs."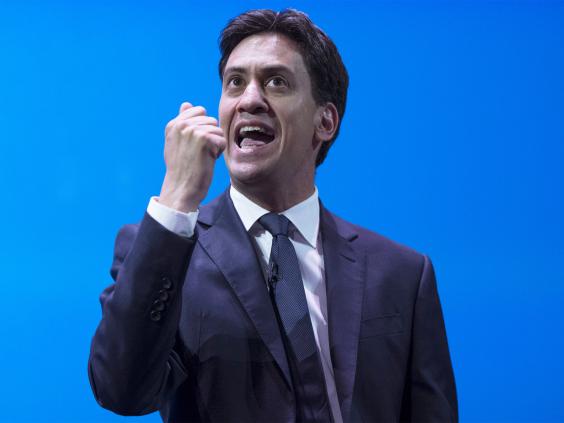 Labour would allow some building in the Green Belt, but only through "land swaps", so there was no overall loss of protected land.
The housing blueprint is based on a review for Labour by Sir Michael Lyons, the former chairman of the BBC Trust.
He also proposed:
local authorities to collaborate and form Olympic-style New Homes Corporations to build quickly
financial incentives to local authorities so that they deliver a programme of new garden cities and garden suburbs to help unlock 500,000homes.
measures to drive competition in the house-building industry, increase capacity, and expand the number of small firms.
a Help to Build scheme to underwrite loans to small builders to get them building again and fast-track planning on small sites
Brandon Lewis, the Housing Minister, said: "Labour is trying to pull the wool over people's eyes. It says it they can meet its housing promises and not borrow a single penny extra to pay for it – but this just isn't credible. Despite the spin they put on it, Labour's official policy is to borrow more money. Labour hasn't learnt its lesson: it remains addicted to top-down planning which built nothing but resentment, and want more taxes and more regulation on the housing market, which would make it harder for people to move on and up the housing ladder."
Reuse content