Labour offered "essentially the same" economic policy to voters at the last general election, one of the party's leadership candidates has said.
Jeremy Corbyn, one of four contenders to succeed Ed Miliband, said Labour needed to offer a real alternative to attract disaffected voters.
"They were desperate, they were disillusions, they were put off by the major parties offering essentially the same economic options to the people of this country," he told BBC News.
"I think as a party we have to challenge the economic orthodoxy of cuts and the poverty that goes with it and say to the people of this country we want an expanding economy, we want a housing agenda which ensures that everyone actually gets somewhere decent to live."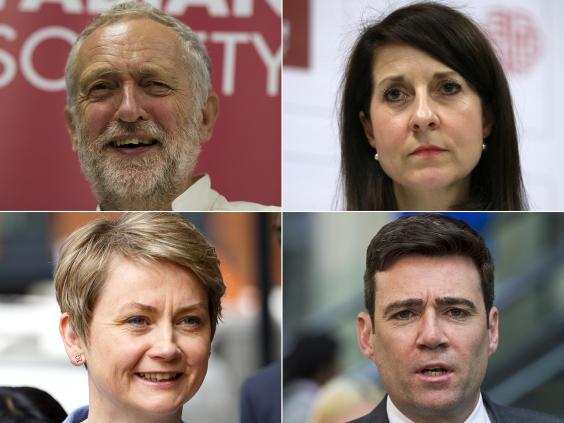 Both Labour and the Conservatives focused on reducing the Government's spending deficit by imposing austerity.
The first page of Labour's manifesto proposed a "budget responsibility lock" that ensured that the party committed to no additional public borrowing.
The Conservatives pledged to reduce spending at a faster rate than Labour but both parties said they would like to run a budget surplus.
Mr Corbyn was speaking at a hustings event on Monday hosted by BBC News.
Widely considered the most left-wing candidate in the contest, the veteran backbencher has proposed a series of radical policies that differ dramatically from those of the other candidates.
Last month he said private housing tenants should be given the right to buy their homes, and this month he suggested a major stimulus package funded by quantitative easing.
Asked about people who had voted Ukip at the 2015 general election, he said the insurgent eurosceptics could not deliver on their promises.
"Voting Ukip isn't going to build a house, isn't going to provide a school place, isn't going to improve a hospital," he said.
Mr Corbyn has also won the backing of Britain's largest trade union, Unite and is currently second in terms of the number of local constituency Labour parties who have nominated him – behind Andy Burnham.
The other contenders to lead the party are Yvette Cooper, Liz Kendall, and Andy Burnham.
Reuse content