Left-wing outsider Bernie Sanders is polling ahead of establishment favourite Hillary Clinton in a key electoral test, according to a new poll.
The two politicians are competing to be the Democratic party's nomination for US president.
Mr Sanders is polling at 44 per cent in the Democratic New Hampshire Primary compared to the former secretary of state's 37 per cent, the survey says.
The numbers are the first time Mr Sanders, a senator from Vermont and a self-described democratic socialist, has beaten Ms Clinton in any poll.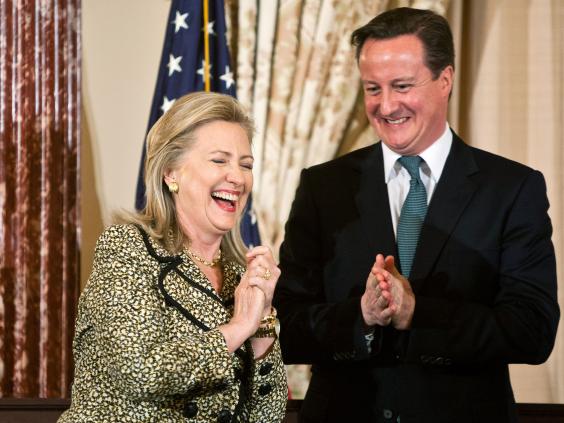 The opinion research was conducted by Franklin Pierce University for the Boston Herald newspaper.
Mr Sanders' political positions are well to the left of the centre of American politics. He supports full universal healthcare, a higher federal minimum wage, free university education, and higher taxes on the wealthy.
His surprise popularity echoes that of Jeremy Corbyn, an outsider left-wing candidate for the leadership of the UK Labour party who appears on the verge of victory.
It also comes on the heels of a significant poll lead for Donald Trump, an iconoclastic businessman who is running for the Republican nomination.
In pictures: Hillary Clinton's Rivals
In pictures: Hillary Clinton's Rivals
1/5 Martin O'Malley

The former Maryland Governor and mayor of Baltimore, 52, has never disguised his national ambitions. His record is moderate, but is to the left of Clinton's

AFP/Getty

2/5 Jim Webb

The former Reagan administration official, 69, who switched to the Democrats and served as senator for Virginia. If he runs he would at least ask Clinton tough questions.

Getty

3/5 Bernie Sanders

The Senate's one socialist, 73, is in favour of a single-payer healthcare system and anti-Wall Street. He is popular in his native Vermont, but has no national following.

Getty

4/5 Joe Biden

Obama's Vice-President, 72, has the political heft, but is probably too old, and has done no obvious spadework for a White House bid.

Getty

5/5 Elizabeth Warren

Massachusetts senator, 65, and Clinton's strongest putative opponent. Her anti-Wall Street stance has made her the darling of the left. The problem is that she insists she is not running

AFP/Getty
Ms Clinton is still ahead of all the other candidates in other national polls.
However, she is under increased scrutiny after she agreed to hand over a server containing private emails to the US Justice Department.
Mr Sanders has also been cast into the spotlight after drawing huge crowds to rallies and townhall meetings across the US.
Reuse content