All 650 MPs will be given £499 iPads after the election, costing the taxpayer £1 million.
There will be calls for the Commons authorities to ban games such as Candy Crush after Tory MP Nigel Mills was caught playing the game for more than two hours during a select committee meeting.
The House of Commons Commission – parliament's administrative body – recommended an iPad Air 2 "should be the first pieces of equipment offered to all members after the 2015 election".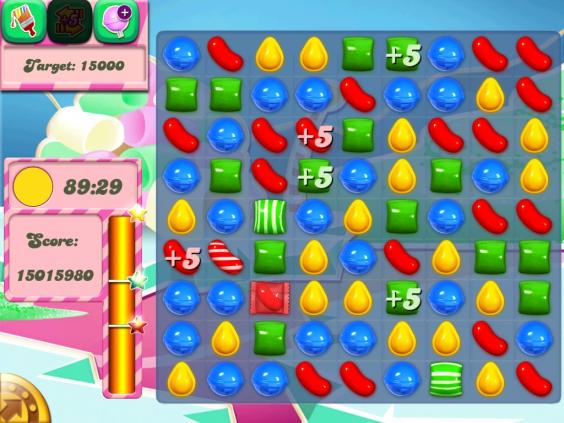 Providing the iPad to each MP will cost an estimated £200,000 a year over the next five-term Parliament.
The number of MPs given the product will more than treble – currently there are 209 MPs who own a Commons iPad.
Among those who like a game of Angry Birds and Fruit Ninja is the Prime Minister. "It's quite good, to get your frustration out. If you can't have a reshuffle, play Fruit Ninja," he said in 2012. 
This was after an assessment was carried out into a range of tablets. The Apple product was chosen due to its high level of security and its compatibility with "current business processes ". The decision to hand iPads to all MPs is expected to save £3 million in paper printing costs.
John Thurso, the chairman of the finance and services committee, said: "Our requirements are for a secure [mobile data-enabled] tablet with a good life expectancy and capable of supporting future upgrades. The Apple iPad Air 2 meets these requirements and is competitively priced when compared with similar models."
But Chi Onwurah, the shadow cabinet minister, said it was wrong that MPs would be using products "that most of my constituents can't afford". She cited Apple's business practice to add further criticism:  "And that's without mentioning the tax-avoidance issue," she said.
Last year Mr Mills was forced to admit he had "probably had a game or two" of Candy Crush after a source told The Sun newspaper that they had witnessed him playing the game over a period of two and a half hours.
He was playing the game during a committee meeting discussing the government's pension reforms.
"It was a long meeting on pension reforms, which is an important issue that I take very seriously," he said at the time.
"There was a bit of the meeting that I wasn't focusing on and I probably had a game or two.
"I shouldn't do it but if you check the meeting I would say I was fully engaged in asking questions that I thought were particularly important in how we get the pensions issue right.
"I shall try not to do it again in the future."
Reuse content