Liz Kendall's ideas about reforming the economy by promoting co-operatives are vague and could lead to back-door privatisation, the head of the UK's co-operatives federation has warned.
Nick Matthews, the chair of Co-operatives UK, praised Ms Kendall for consistently raising the issue of more economic democracy but warned that a badly designed policy could lead to public services being sold off.
"To be fair, Liz Kendall, a Co-op Party member, has talked about co-ops from first being elected," he told the Morning Star newspaper, praising a chapter of a book she had written on the subject.
"However these ideas are rather vague. Getting venture capital out of services like adult social care is a key objective, but the devil is in the how.
"There are co-op options but they require legal definition and changes to procurement rules to stop them being a staging post to privatisation. In order to work her ideas need much firmer foundations."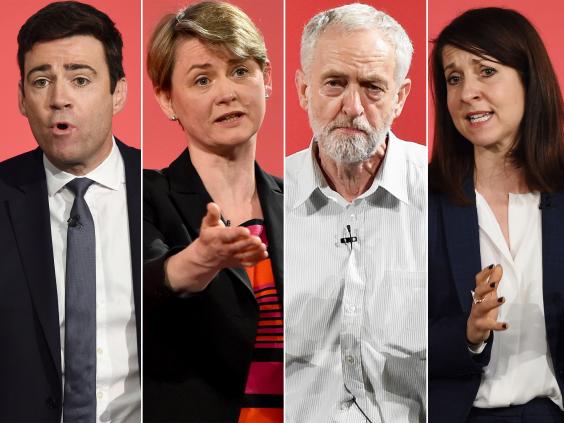 The leadership candidate says she would hand power to people by promoting cooperative working practices in public services. She has also called for employee representation on the boards of companies.
Ms Kendall has written about her ideas for co-operatives in public services in a chapter for a book published by the think-tank Policy Network in 2014.
She wrote an article for the Morning Star newspaper today arguing that her economic policies would change the basis of power in the UK.
"Only by radically changing where power lies will we make Britain a more equal place in which to live," she wrote.
"I want to revive the Labour tradition of people power, taking us back to our party's roots in trade unions, co-operatives and mutuals. I want to give voice to millions of people who see the changes they want to make in the world but feel powerless to do so. And I want to see workers having a far greater say over and stake in the companies they work for."
Labour leadership: The Contenders
Labour leadership: The Contenders
1/4 Jeremy Corbyn

Jeremy Corbyn readily admits he is only standing to ensure the left of the party is given a voice in a contest dominated by candidates promising to move the party towards the centre-ground of British politics

Profiles by Matt Dathan

BBC

2/4 Andy Burnham

Andy Burnham is the current front-runner to win the leadership election according to bookmakers, but the fact that the Conservative party leadership hopes he wins shows the task that awaits if he is Ed Miliband's successor. He will have to find a way of distancing himself from both the last five years under Mr Miliband and the Blair and Brown years, during which he served in the Cabinet

Jon Super

3/4 Yvette Cooper

Yvette Cooper will also face a battle in convincing voters she offers a sufficient break with the past, having served in Gordon Brown's Cabinet and she played a key role in Mr Miliband's team as shadow home secretary. The fact that her husband is Ed Balls will not have a negative impact internally but voters are not likely to look favourably on the prospect of Mr Miliband's ousted shadow chancellor entering Downing Street if Ms Cooper wins in 2020

Getty Images

4/4 Liz Kendall

Liz Kendall faces criticism over her lack of experience – she was only elected in 2010 and has no experience of serving in government and wasn't even in Ed Miliband's shadow cabinet. But that very lack of experience means she can make a pitch as the only candidate offering real change and a real break from the Blair/Brown/Miliband years

Getty Images
Under the Coalition similar policies of public sector mutuals were promoted by the Government, most notably health minister Norman Lamb.
Co-operatives come in two broad flavours: workers' co-operatives and consumer co-operatives.
In workers' co-operatives employees own and run the firm on an equal basis rather than shareholders; in consumer co-operatives people who use the service provided by the firm have some stake in its running and own it collectively.
Co-operatives UK is the main national member organisation for co-operatives and is entirely separate from the well-known Co-operative Group chain of grocery stores and other services.
Ms Kendall is one of four candidates for the Labour leadership election. The others are Jeremy Corbyn, Andy Burnham, and Yvette Cooper.