Some of Britain's biggest cities are attempting to escape from government control, using widespread public interest in devolution to launch their own bid for freedom, following the referendum on Scottish independence and as part of a nationwide shake-up of local government.
The largest and most successful cities outside London will seek to raise and keep their own taxes, establishing a US-style system of governance where they have full power over their finances and local public services.
Ten cities – Bristol, Sheffield, Glasgow, Birmingham, Leeds, Manchester, Liverpool, Nottingham, Cardiff and Newcastle – have joined together to form the Core Cities group, which has already convinced the Chancellor, George Osborne, and the Treasury to grant Greater Manchester new funding and freedoms and a new, directly elected mayor.
Now the group, considered one of the most powerful political lobbyists working with government today, is to rewrite the Magna Carta to set out the independence of local government from Whitehall in law – and, with it, the freedom to set and spend their own taxes.
Joe Anderson, mayor of Liverpool, said the Scottish referendum had demonstrated widespread public support for devolution of power and financial responsibility down to local areas.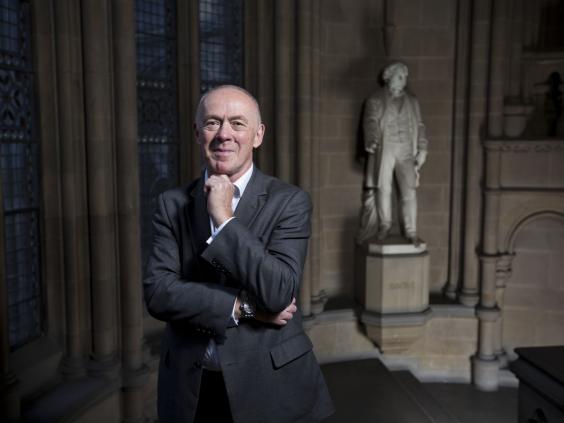 "That was a massive wake-up call to all political parties that people are sick and tired of being treated as children who look to their parents to be doled out their pocket money. They want the ability to shape their own destiny," he said
"I know what needs to be done in my city region a damn sight more than Whitehall mandarins … 95 per cent of the tax raised within Liverpool is taken back by central government and we go cap in hand asking to feed from government."
Mr Anderson added that if Liverpool had the freedom to retain local taxes, it would encourage the development of new jobs and businesses, and the money gained would be spent on developing the city's economy.
Civic independence would mean that Mr Osborne's "metro mayors" – more of whom are expected to be created whichever party occupies No 10 after the 2015 general election – could hold more power than elected MPs. The push for financial autonomy comes as many cities, including Newcastle, warn that public services are stretched to breaking point after years of successive cuts to central government funding.
George Ferguson, the Independent mayor of Bristol, said: "If we are to achieve good growth to create full employment, to spend our citizens' taxes more effectively, and to repair the broken elements of our cities and our society, we must look to less centralised control with greater balance of policy-making.
"In our relatively affluent city, those with less are relatively poorer than they would be in less well-off cities, and we have an absolute duty to address that to the best of our ability," he added. Mr Ferguson also cited affordable housing, better skills training and job opportunities, and building a low-carbon economy as priorities for his city.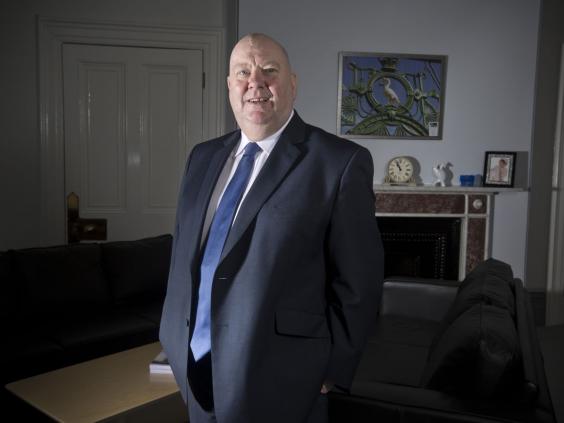 Sir Richard Leese, Labour leader of the Greater Manchester Combined Authority, believes devolution of money and power will be "incremental", but said he expected Manchester would be one of the first to be freed from Whitehall shackles.
Sir Richard said the extension of the Metrolink was an example of a decision the city should be able to take alone. "That should be a decision we ought to be able to take wholly within Greater Manchester and fund wholly within Greater Manchester," he explained. "It's not the sort of thing we should be having to go to central government to get permission and money for."
Manchester's taxpayers would also contribute to developing new housing and improving the city's superfast broadband connection, he said.
But although there is support across the political spectrum for devolution to cities, there is less appetite within the Treasury for handing over tax and spending powers. Chris Murray, director of Core Cities, is now preparing a report on the potential for independent city states to make their case, due to be published with the right-leaning think-tank ResPublica next year.
Mr Murray said that despite government temptation to hold on to the purse strings, he believed Mr Osborne or an incoming chancellor could be persuaded to allow cities to retain their tax income as a first step.
Graham Allen, Labour MP for North Nottingham, said councils would need the same powers as Scotland to retain and allocate a proportion of income tax, but warned that the Government still needed to sit its "GCSEs in devolution". "It is likely this phase has to happen as part of Whitehall's learning curve. We're all being very polite to Whitehall as it tries to learn how to devolve," he said.
However, devolution to the core cities could be held back by the problem of what to do with England's second-tier conurbations, all of which are too small to lead a city region or wider economy. A report by Public Service Intelligence, a body that organises data, information and news on public-sector organisations, published in early December, identifies 16 "lost cities of English devolution", including Torbay, Milton Keynes, Luton, Bedford, Derby and Warrington. "Ironically, given that devolution to England is being led by the needs of cities, it is a final group of 16 'lost cities' covering 3.5 million people and with populations all below 400,000 that stand in the way of devolution for all, as they are hard to group into viable regions," the report states. "Rejoining such cities with their neighbouring counties is an option, but likely to be unsatisfactory in some or all cases."
Council cuts
Council spending power will fall by 6 per cent next year, following further deep cuts to local government finances – almost three times the "disingenuous" 1.8 per cent claimed by the Government last week.
According to council finance directors government figures published on Thursday included pots of money shared with the health service and funding already earmarked for certain services, which remain outside council control.
Overall funding to local government will be cut by 14.6 per cent in 2015-16, the Chartered Institute of Public Finance and Accountancy (CIFPA) says, leading to a total 6 per cent loss in spending power. Some areas will be hit harder than others. London councils will lose 8 per cent of their ability to spend, and 7.8 per cent will be lost in the North-east, while councils in the South-east will face a drop of 3.4 per cent.
Rob Whiteman, the CIPFA chief executive, demanded greater transparency over funding for councils as the Government's figures "appear to hide the true impact of cuts".
Mr Whiteman said: "Once you peer behind the opaque measurement of funding used, you see that the disparity of impact … between different types of authority is significant. If local people and councils are to have confidence in central government and the way it allocates taxpayers' money, we need to see an end to these disingenuous presentations of funding".
Hannah Fearn
Reuse content