It was one of the most convoluted arguments ever to tear a government apart. Two cabinet ministers in Margaret Thatcher's government resigned, and she wondered if she would survive the scandal, all because a small helicopter firm was in trouble. New details from Thatcher's authorised biography suggest that if the truth had been known at the time, she would indeed have had to resign.
On the surface, it was an argument about the future of Westland, a helicopter firm that employed about 1,700 people in Yeovil, Somerset. Actually, the latest volume of Charles Moore's massive biography of Thatcher makes it very clear that it was a power struggle between two of the biggest egos in government, each determined to humiliate the other. The loser, Michael Heseltine, resigned in a blaze of publicity in January 1986.
As the row gained fury, someone scandalously leaked to the Press Association a tendentiously selected extract of a letter to Heseltine from the Attorney General, Patrick Mayhew. Advice from government law officers is supposed to be strictly confidential. But on this occasion, somebody was so keen to discredit Heseltine that they did not care.
An inquiry soon established that the leaker was Colette Bowe, a respected civil servant at the Department of Trade and Industry, who certainly would not have done it unless she had been instructed to. The Secretary of State at DTI, Leon Brittan, took the blame and resigned. But Charles Moore, who was chosen by Thatcher to be her posthumous biographer, has amassed powerful circumstantial evidence that the decision was hers, rather than Brittan's, whose position in government was already badly weakened by the anti-Semitism then prevalent in the Tory party. He had previously been Home Secretary – a job which one Tory MP thought should only ever be filled by "a proper Englishman," Moore reveals.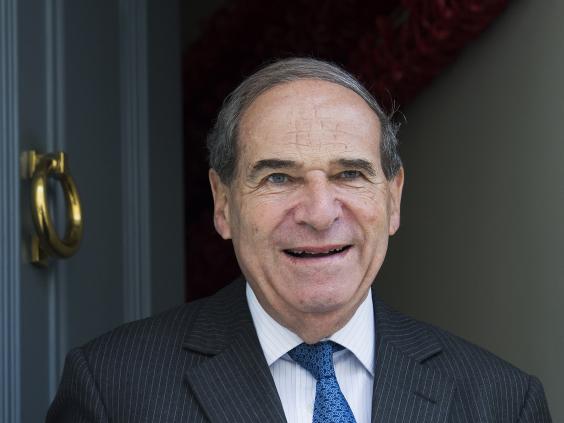 Bowe wrote an account of what happened at the time, but locked it in a safe and never spoke about the events until Moore interviewed her.
She revealed that her boss John Mogg, Brittan's private secretary, rang Brittan after the letter arrived in their office, and was told: "If she [Thatcher] wants it done, fine. Get it in the public domain."
Mogg then rang Charles Powell, Thatcher's private secretary, and concluded that Downing Street wanted the letter leaked but did not want to be the ones to do it. Bowe then rang Thatcher's press secretary, Bernard Ingham, believing that the decision was already made. Ingham told her: "I've got to keep the PM above the fray." She recalled: "I took a deep breath and thought 'OK, I'll have to do it'."
Later, when "all hell broke loose", Brittan's special adviser John Whittingdale, now the Culture Secretary, reassured Bowe that "the PM is very relaxed" about the leak. Afterwards, the Civil Service closed ranks to protect Bowe and others from having to give evidence to a Commons committee. If they had told what they knew, Moore concludes, "the storm could have broken upon Mrs Thatcher's head".
Reuse content