Britain must not assume it is immune to the wave of anti-Semitism sweeping Europe, Michael Gove has warned.
The Chief Whip appealed for people to "stand up against hate" as he highlighted figures showing a fivefold increase in anti-Semitic incidents in the UK.
The figures, compiled by the Community Safety Trust (CST), were reported by The Independent last month, when staff from the charity said British Jews were suffering impacts from "overseas events" including the Gaza conflict.
July was the worst month ever recorded by the charity, established in 1994, with 302 incidents reported compared to 59 in July 2013.
The incidents, which could not be independently verified, included verbal abuse and threats against Jews in public places, with some being called child murderers or Nazis and being told "Hitler was right".
In a speech at the Holocaust Educational Trust's appeal dinner on Tuesday, Mr Gove condemned attempts to compare Israel's actions in Gaza to the horrors suffered by Jews during the Holocaust.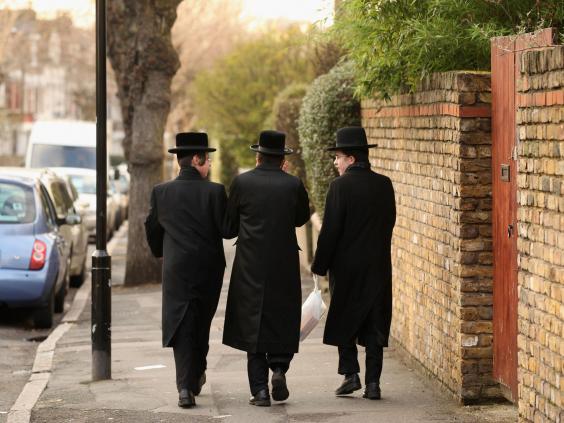 He said: "Today, across Europe, there has been a revival of anti-Semitism which the enormity of the Holocaust should have rendered forever unthinkable.
"In France, in July of this year, more than 100 Jewish citizens had to be rescued from one synagogue and another was firebombed.
"The leader of an anti-Semitic party - the Front National - is France's most popular politician.
"Heroes of popular culture - like the comedian Dieudonne M'bala M'bala - try to make hatred of Jews a badge of radical chic."
Dieudonne, a French comedian, created a gesture called the "quenelle" which is seen by critics as an anti-Semitic inverted Nazi salute.
Mr Gove also used the example of the attack at the Jewish Museum in Brussels where four people were shot dead by a terrorist earlier this year, a petrol bomb attack on a synagogue in Germany and a café sign in Belgium reading "dogs are allowed but Jews are not".
Video: Anti-Semitism in the UK

"We must all remember where this leads, now more than ever," he said.
"And we must not think that Britain - gentle, tolerant, civilised Britain - is immune."
Mark Gardner, the communications director for the CST, said the recent rise in hate crime follows a pattern of spikes caused by violence in the Gaza Strip.
More than 2,100 Palestinians were killed in the latest war, including many civilians and children, and an estimated 20,000 homes destroyed during the 50-day war.
It started with a military incursion by Israel, Operation Protective Edge, aimed at stopping Hamas militants firing rockets over the border.
The civilian deaths sparked global protests against Israeli military policy and Mr Gove, who is a member of David Cameron's Holocaust Commission, said some flags with swastikas super-imposed on the Israeli flag were seen in the UK.
He said as the "relativisation, trivialisation and perversion" of the Holocaust goes on "prejudice towards the Jewish people grows".
Mr Gove also condemned the ransacking of supermarkets that sold Kosher food after protests to boycott Israeli goods, saying that there had been "insufficient indignation" at evidence of growing prejudice.
"The British rightly pride themselves in their long and relatively peaceful political evolution based on a widespread acceptance of British values," he added.
"But this can have an unfortunate consequence: complacency in the face of threats from those who care nothing for peace, democracy or British values.
"Anti-Semitism is an obvious early manifestation of the growing threat and we are all in this together."
Mr Gove, who as education secretary clashed with Home Secretary Theresa May about the right approach to tackling extremism, also called for a "robust" response to jihadis at home and abroad who threatened all Britons.
"We know that the jihadist terrorists responsible for horrific violence across the Middle East are targeting not just Jews and Israelis but all of us in the West," he added.
Additional reporting by PA
Reuse content