Michael Gove should be sacked if he leaked the Queen's private views about the European Union, Labour has said.
Tom Watson, the party's deputy leader said the Justice Secretary's denial that he was the source of a story in The Sun newspaper did not appear to be categorical. 
Buckingham Palace has complained to the press regulator Ipso that front page claiming she "backs Brexit" was inaccurate.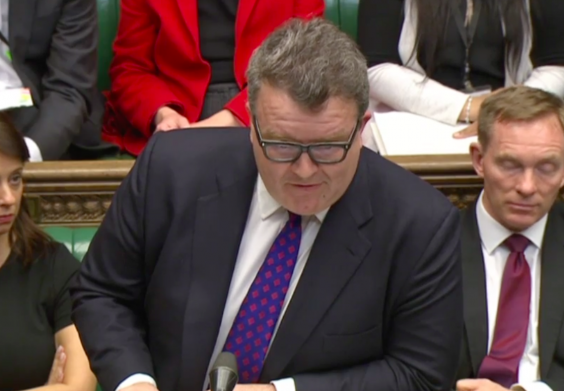 The paper however stands by the story, arguing that it was based on two "impeccable" parliamentary sources.
Mr Gove said last week: "I don't know how The Sun got all its information and I don't think it's really worth my adding anything to what's already been said."
Privy councillors have close access to the Queen but are sworn to secrecy about her views – especially on political matters, where she is supposed to remain politically impartial by constitutional convention.
The Government rejected Mr Watson's call for a full investigation into whether Mr Gove leaked the Monarch's alleged views, arguing that no "further action" was required on the matter.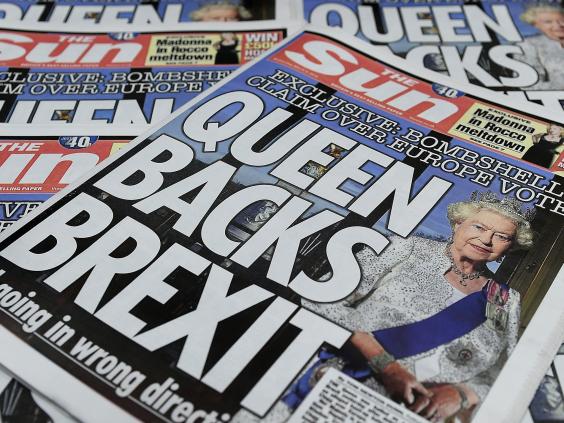 Labour's deputy leader warned the Government against a "cover-up", however. 
"Three members [of the privy council] have categorically denied that they are the source, yet the Justice Secretary has only said 'I don't know how the Sun got all its information'. Hardly categoric," he said at an urgent question in the House of Commons.
He argued that the public "have a right to know" whether Mr Gove, who supports leaving the EU himself, was the source of the allegations about the Queen.
"Only a minister or prime minister can order that investigation [into whether Mr Gove was the leak] – a cover-up will not do," he said.
"Surely any member of the privy council who was a source of this story who whose special advisor or ally was stands in contempt of his privy council oath and should be removed from office if he won't honorably resign himself?"
What has the EU ever done for us?
What has the EU ever done for us?
1/7 1. It gives you freedom to live, work and retire anywhere in Europe

As a member of the EU, UK citizens benefit from freedom of movement across the continent. Considered one of the so-called four pillars of the European Union, this freedom allows all EU citizens to live, work and travel in other member states.

2/7 2. It sustains millions of jobs

A report by the Centre for Economics and Business Research, released in October 2015, suggested 3.1 million British jobs were linked to the UK's exports to the EU.

3/7 3. Your holiday is much easier - and safer

Freedom to travel is one of the most exercised benefits of EU membership, with Britons having made 31 million visits to the EU in 2014 alone. But a lot of the benefits of being an EU citizen are either taken for granted or go unnoticed.

4/7 4. It means you're less likely to get ripped off

Consumer protection is a key benefit of the EU's single market, and ensures members of the British public receive equal consumer rights when shopping anywhere in Europe.

5/7 5. It offers greater protection from terrorists, paedophiles, people traffickers and cyber-crime

Another example of a lesser-known advantage of EU membership is the benefit of cross-country coordination and cooperation in the fight against crime.

6/7 6. Our businesses depend on it

According to 71% of all members of the Confederation of British Influence (CBI), and 67 per cent of small and medium-sized enterprises (SMEs), the EU has had an overall positive impact on their business.

7/7 7. We have greater influence

Robin Niblett, Director of think-tank Chatham House, stated in a report published last year: "For a mid-sized country like the UK, which will never again be economically dominant either globally or regionally, and whose diplomatic and military resources are declining in relative terms, being a major player in a strong regional institution can offer a critical lever for international influence.
Chris Grayling, the Leader of the House of Commons, said he did not think any further action should be taken, however.
"My predecessor the then Lord President [Nick Clegg] has said that the story was categorically untrue," he said.
"As the House is aware Buckingham Palace has referred the matter to Ipso, the new press complaints body. Given all of this I do not believe there is any need for further action here."
The Sun newspaper alleged that the Queen said she didn't "understand" European integration during a lunch with privy councillors after privy council meeting.
A source told the newspaper: "People who heard their conversation were left in no doubt at all about the Queen's views on European integration."
Reuse content