Government ministers will have blood on their hands unless they make rehabilitation, rather than punishment, the focus of prisons, according to the biggest review of Britain's penal policy in 30 years - examining the deaths of young prisoners.
More than 100 young people have taken their own lives in the past eight years, according to the Harris Review, led by Lord Harris of Haringey, chair of the Independent Advisory Panel on Deaths in Custody.
The review, released on 30 June, was commissioned by the Government in February last year amid mounting concern at the levels of deaths in custody.
It examined 87 deaths in detail, four of whom were children, the rest 18-24 year olds, between April 2007 and December 2013.
"These were vulnerable young people who should never have been left in a position where they became so desolate and distressed that they harmed themselves, intentionally or otherwise, seriously enough to result in death," states the review's 'Changing Prisons, Saving Lives' report.
One of the cases cited is that of 21-year-old Billy Spiller, found hanging in his cell at Aylesbury Young Offender Institution in 2011. A jury inquest ruled that staff should have checked more often on the young man, who had a history of mental health problems.
The deaths of vulnerable young prisoners represent "a failure by the State to protect the young people concerned," it says.
"If the government does not act decisively then the distressing cases we have considered will be repeated and more young lives will be wasted," warns the report.
One of its key recommendations is that prisons and young offenders institutions should be places "whose primary goal is rehabilitation."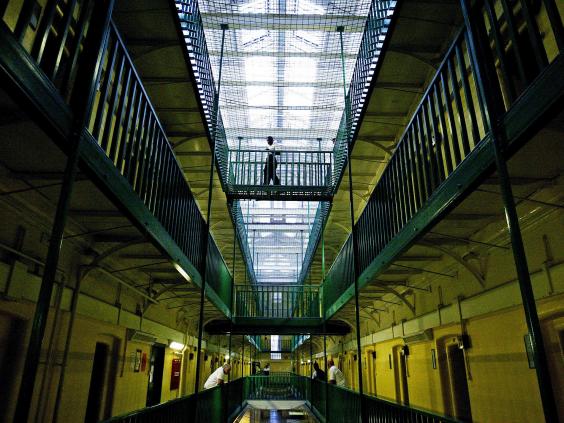 The creation of Custody and Rehabilitation Officers is among more than 100 recommendations, which include having a new system to assess young people at risk.
In his conclusions, Lord Harris says: "The experience of young adults in prison is by and large not purposeful, frequently not meaningful, and above all is impoverishing to the spirit. It does not facilitate rehabilitation."
He adds: "And, if individuals are going through a period of distress, the consequence of spending prolonged hours alone inside a cell with nothing to do other than stare at potential ligature attachment points is a recipe for tragedy."
His review "is the most comprehensive independent consideration of penal policy in this country for at least the last three decades," says Lord Harris.
"That in itself should be a reason for Government to take our recommendations seriously. However, an even more compelling reason is our finding that so many previous investigations have found the same problems time and time again, but that these have never been adequately remedied."
He adds: "Those who ignore the lessons of past failures are condemned to repeat them. And that will be the fate of policy-makers who fail to act on the proposals that we are putting forward."
The findings are "a devastating indictment of a flawed system that is systematically failing," according to Deborah Coles, co-director, Inquest. "Government can either ignore this report at its peril or do something radically different that could be a lasting legacy," she added.
Justice Secretary Michael Gove said: "Our prisons must punish those who break the law, but they should also be places of rehabilitation that can help rescue offenders from a life of crime."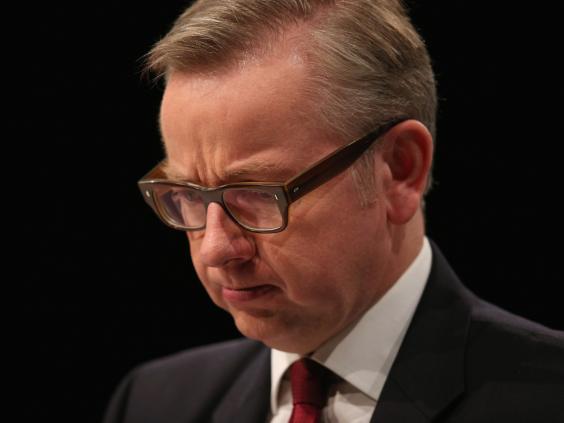 He added: "The death of a young person while in the care of the state, at a time when they can be at their most vulnerable, is a real tragedy. It is right that we look closely at any measures that could prevent such deaths happening again. I thank Lord Harris for his detailed and methodical report. My department will now consider his recommendations very carefully."
Case study
One young adult who had recently spent time in custody told the review: "At sixteen years old I already felt very alone... there was no one to talk to I put on a brave front and went back to my cell and cut up. I was full of fear that is why I put on a brave front particularly to people older than me."
Another commented: "Bullying makes people feel suicidal...You have a dilemma: fight to stand up for yourself and so lose privileges, or co-operate and you get bullied."
And a submission to the review from a prisoner in August 2014 stated: "First and foremost is the occupation of the mind, there is nothing worse than being locked up for the majority of the day...The importance of contact with loved ones and friends should never be underestimated."
Jonathan Owen