Anti-abortion MPs are losing political support for their attempts to outlaw sex-selective terminations.
Fiona Bruce, the Conservative chair of the All-Party Parliamentary Pro-Life Group, has tabled an amendment to the Serious Crime Bill to clarify that "nothing" in the 1967 Abortion Act allowed a pregnancy to be terminated on the grounds of the sex of the foetus.
It is thought that because certain communities value sons more than daughters, couples are terminating pregnancies after 13 weeks once it is possible to know the baby's sex. A statistical analysis of national census records by The Independent last year suggested that this might have reduced the female population by up to 4,700 in England and Wales.
Ms Bruce, who is MP for Congleton, Cheshire, had gained the support of more than 100 MPs from across the political spectrum. These included broadly pro-abortion MPs who nevertheless think that gender preference is no justification for abortion.
However, many of these MPs are now considering voting against the amendment when it is debated tomorrow. Some are now convinced that the precise interpretation of existing legislation means the practice is illegal already, while others are considering counter-arguments to what they thought was a straightforward issue.
These arguments have included concerns that a specific new law might mean that parents who do not want a child with a sex-related congenital disorder might have to continue with the pregnancy.
There are also suggestions that similar policies in other countries have not worked.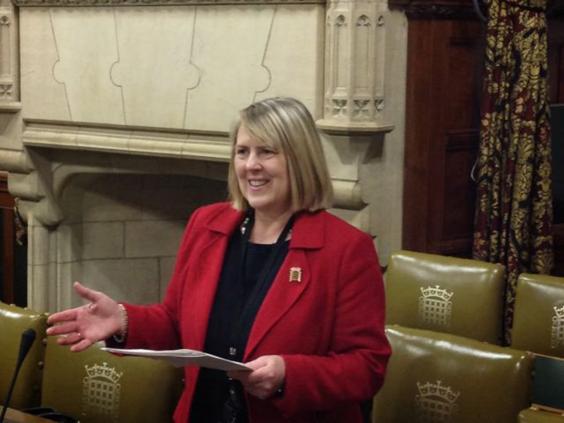 Nick Harvey and John Hemming, Liberal Democrat MPs who have previously voted against lowering the 24-week limit on abortions to 22 weeks, had put their names to this amendment but are now expected to oppose it. Mr Hemming said he was looking into the current law and discussing the matter with his Birmingham Yardley constituents, but confirmed he was "quite likely" to vote against.
Another MP said: "I had taken the proposition somewhat at face value, that there cannot be any basis on which to justify abortion on gender of the foetus. But I have become aware that there is actually a widespread lobby of opinion – I hadn't wholly appreciated that."
A further complication is that pro-choice MPs are unhappy that the issue seems to be largely driven by those who are against abortion in all or most circumstances. Including Ms Bruce, there are 17 members of the pro-life parliamentary group backing the amendment, among them Conservative Sir Edward Leigh, Liberal Democrat John Pugh, and Labour's Joe Benton.
Another amendment to the Serious Crime Bill, on a different subject, by the Conservative MP for Esher and Walton, Dominic Raab, proposes publishing the names of foreign nationals that the Home Secretary has barred from the UK on grounds such as their involvement in acts that would foster extremism. This has drawn cross-party support from MPs who would not typically be thought of as likely allies, such as the former Lib Dem Home Office minister Norman Baker and Jacob Rees-Mogg of the Tory right.
The Serious Crime Bill is one of the last major pieces of legislation to go through Parliament before the general election. It is a wide-ranging Bill, that covers issues as diverse as making it an offence to wield a knife in prison to a number of proposals to tackle child abuse.
Tomorrow, the shadow Home Secretary, Yvette Cooper, will outline how Labour would try to deal with child abuse should it win the election. She will propose a cross-departmental national strategy, focusing on stronger deterrence, earlier intervention and pursuit of offenders.
Reuse content