A Ukip rising star who quit over sexual harassment claims against its general secretary previously praised the party's "equality" and ability to "rise above gender politics".
Natasha Bolter gave an impassioned speech to the party's conference in Doncaster in September but left little over two months later, alleging that Roger Bird had propositioned her on the day she was interviewed a prospective candidate.
Mr Bird, Ukip's general secretary, introduced her at the party conference, where to rapturous applause Ms Bolter told delegates she had found herself campaigning "alongside misogynists" in the Labour Party in east London.
"[But] Ukip is a fair party, respecting all nationalities and genders," she said. "The women in Ukip have flourished equally alongside our male counterparts. We are seen for our intelligence and aptitude, we are seen for our hard craft, we are respected for the contribution."
Criticising Labour's gender quotas and all-women shortlists, she said Ukip did "not need equality policies" because it was already equal. "We in Ukip rise above gender politics in our fight to move Britain forward," she added.
Oxford-educated Ms Bolter, 35, was in the running to be Ukip's parliamentary candidate for the seat of South Basildon, in Essex, but pulled out of the hustings announcing her resignation from the party.
She told the Times that Mr Bird had invited her to a London member's club to continue her candidate interview but it emerged he "wasn't really interested in what I had to offer as a politician" as he propositioned her for sex.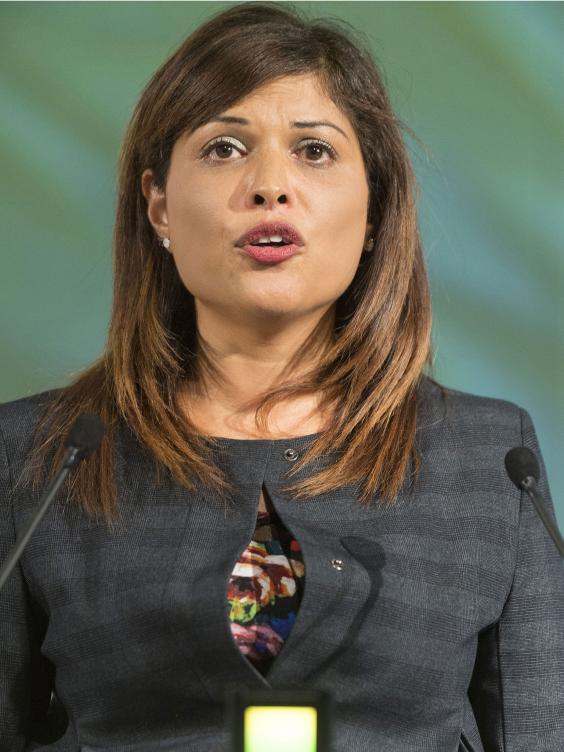 Mr Bird, 41, has denied the allegations, claiming that he had a consensual relationship with Ms Bolter.
The claims will come as a blow the Eurosceptic party, which has worked hard to reshape a more inclusive image ahead of next year's election.
A spokesperson for Ukip said: "Unfortunately, Ukip has had to suspend Mr Bird pending a full investigation into allegations made against him. The party has acted swiftly and decisively and will not tolerate impropriety of any kind amongst its staff."
Reuse content