John Whittingdale, the new Culture Secretary, is facing questions over his judgement after accepting a return flight to Vienna worth £3,000 from an organisation with links to a controversial Ukrainian oligarch currently wanted by the US for alleged corruption.
The Independent can disclose that in March – in the early stages of the pre-election campaign – Mr Whittingdale flew to a conference on Ukraine in the Austrian capital funded by the British Ukrainian Society.
The society has close links to the Ukrainian oligarch Dmitry Firtash, who also backed the conference.
Mr Firtash has spent the last year in Vienna, unable to leave while he fought an FBI extradition request to face trial in the US. He was close to ousted Ukrainian President Viktor Yanukovich and is said to be an ally of Russian President Vladimir Putin.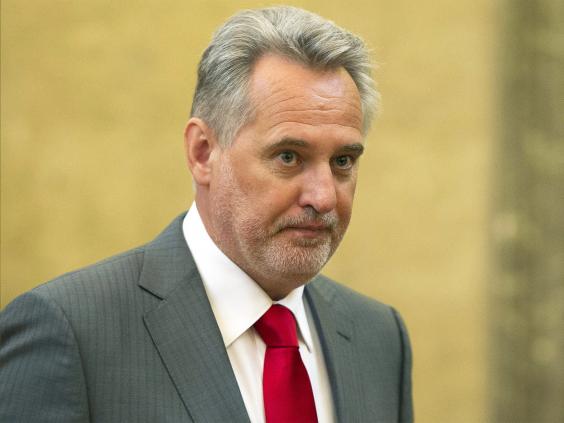 As The Independent revealed last year, Mr Whittingdale has been on numerous trips to Ukraine since 2010, funded by the Firtash-linked British Ukrainian Society. Until last November, Mr Whittingdale was a director of the society.
Although he resigned as a director, his entry in the Register of Members' Interests shows he has continued to accept travel and accommodation from the society, running up to a value of £4,735 for two trips to Ukraine conferences in Vienna where Mr Firtash was based.
On one, from 2 to 3 March, the register records that the "amount of donation (or estimate of the probable value)" for his return flights alone were worth £3,000. British Airways offers standard-class return trips to Vienna from around £200. Specialist business travel agencies said even a last-minute, flexible return flight on business class would be unlikely to cost more than £2,000, although a seat on a shared private jet might.
Mr Whittingdale and his spokesman declined to comment on why the flights were so expensive and whether they were made by private jet.
What does five more years of the Tories mean for Britain?
What does five more years of the Tories mean for Britain?
1/8 Welfare payments will be slashed

One of the most controversial parts of the Conservative manifesto was to cut benefits for the working age poor by £12 bn over the next three years. But during the campaign they only said where £2 bn of these savings would come from. That leaves £10 bn still to find. Some experts think the only way they can close that gap is by means testing child benefit – with millions of families losing out

Getty

2/8 There will be tax cuts for those in work and those who die

The Tories will increase the threshold at which the 40p rate of tax becomes payable to £50,000 by 2020. They haven't said so but it is also likely that at some point in the next five years they will abolish that 45p rate of tax altogether for the highest earners. They also want to increase the effective inheritance tax threshold for married couples and civil partners to £1m

Getty

3/8 There will be an in/out EU referendum in 2017

The next two years are going to be dominated by the prospect of a referendum on Britain's membership of the EU. First off David Cameron has the daunting task of negotiating a deal with other EU leaders an acceptable deal that he can sell to his party so he can go into the referendum campaigning for a 'yes' vote. This may be unachievable and it is possible that the Tories may end up arguing to leave. Opinion polls show Britain is divided on EU membership, one poll this year showed 51% said they would opt to leave compared to 49% who would vote to stay in

Getty

4/8 There will be more privatisation of the NHS

Having won the election the Tories now have a mandate to go further and faster reforming the NHS. In order to make cost savings there is likely to be greater private involvement in running services, while some smaller hospitals may lose services they currently provide like A&E and maternity units

Getty

5/8 There will be many more free schools – and traditional state schools will become a thing of the past

The Tories plans to create 500 new free schools and make 3,000 state schools become academies. They will also carry on reforming the Department of Education and remove more powers from local authorities over how schools are run

Getty

6/8 On shore wind farms will be a thing of the past and fracking will be the future

Government spending on renewable energy is under real threat now the Lib Dems are no longer in power with the Tories. Subsidies are likely to be slashed for off-shore wind farm and other green energy supplies. Meanwhile there will be generous tax break for fracking as ministers try and incentivise the industry to drill for onshore oil and gas

Getty

7/8 There maybe more free childcare – but not necessarily

In the campaign the Tories pledged to double the amount of free early education for three- and four-year-olds from 15 hours a week to 30. The extra hours would only be offered to working families where parents are employed for at least eight hours a week. However they have not said where the money will come from to fund the pledge

Getty

8/8 Workers' rights could be reduced

The Tories want to slash business regulation, merge regulator and cut costs. The Lib Dems stopped them from reducing the employment rights of workers in power – but these are now under threat

Getty
While he has been – successfully – fighting extradition in Vienna, Mr Firtash has funded an agency aimed at setting up a so-called Marshall Plan for rebuilding Ukraine. Founding members include British Ukrainian Society director and Conservative peer Lord Risby.
Mr Firtash has admitted he has courted the British establishment in order to better his reputation here.
Meanwhile, although Austria recently rejected the US extradition request, Mr Firtash now faces criminal corruption investigations in Ukraine. Mr Firtash's company, Group DF, has claimed these proceedings are "part of the planned and prolonged campaign for political repression of Group DF and its owner".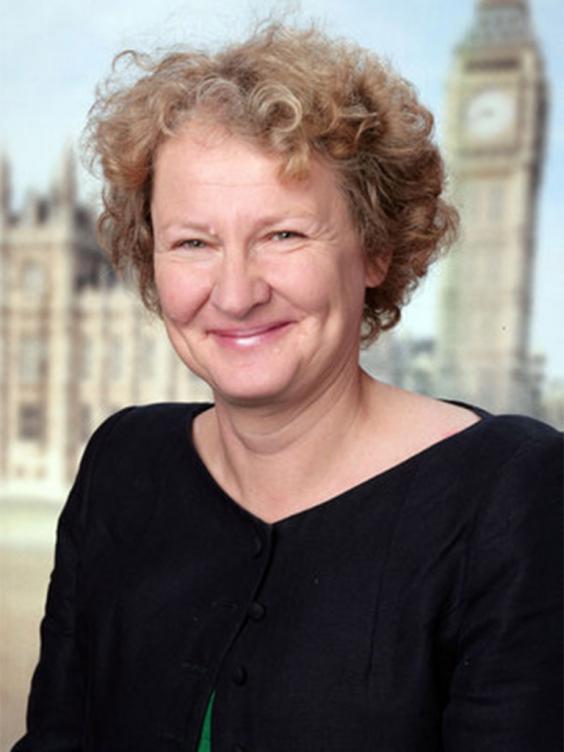 Labour MP and former shadow Culture Secretary Helen Goodman, who tabled questions about Mr Firtash's connections with the Conservative Party last year, said: "Mr Whittingdale's connections with Firtash show extremely bad judgement when it comes to dealing with powerful oligarchs. He will now be encountering many powerful and wealthy individuals in the media world, and I hope he shows better judgement with them."
Mr Whittingdale and his spokesman at the Department of Culture, Media and Sport declined to comment but the new minister has in the past said that he is in no way influenced by Mr Firtash.
He has stressed that he has had an active interest in Ukrainian affairs for several years and spoken repeatedly on issues as chairman of the British-Ukraine All Party Parliamentary Group
The British Ukrainian Society's address was an office used in the past by the Firtash Foundation and the billionaire's Group DF empire. It has received secretarial support from the company and lists Firtash's former chief executive at DF, Robert Shetler-Jones, as a director.
British Ukrainains staged a demonstration outside the Firtash Foundation's secretariat in Leeds at the time of the Maidan uprising in protest at what they saw as Mr Firtash's support for Mr Yanukovich.
Reuse content