Nigel Farage has received two heaped helpings of bad news this Christmas, after a poll showed Ukip has dropped two points - and that fewer Londoners would like to usher in the New Year with him than any other party leader.
31 per cent of Londoners said that despite his beer-friendly outlook on life, Farage topped the list of leaders they wouldn't want to see first thing in 2015, compared to 25 per cent who turned their nose up at Labour's Ed Miliband, and the 19 per cent who couldn't face Prime Minister David Cameron.
However, the poll's second question showed that it wasn't all bad news for the polarising politico: 16 per cent of Londoners said that Farage would be the party leader they'd most like to have at their party - putting him in joint second place with party-animal Ed Miliband. David Cameron came out top there, too, with 18 per cent keenest to join him for a few drunken bars of Auld Lang Syne.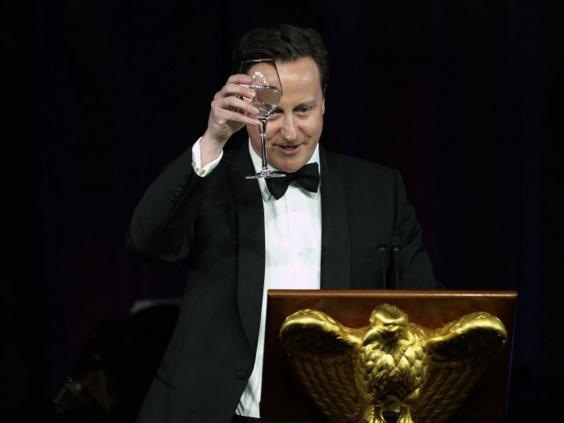 The Conservative leader was more popular still with women, after an incredible 21 per cent said he would be their party leader partier of choice. It was back to earth, though, for Miliband and Farage, after just 12 per cent of women apiece said they'd make suitable party liasons.
Ukip's confusing policies
Ukip's confusing policies
1/6 Deport migrants

Ukip MP Mark Reckless suggested he would deport existing EU migrants, a policy Nigel Farage rejected out of hand.

Reuters

2/6 US-style NHS

Farage was caught on film in 2012 saying healthcare headed towards insurance-based system, though he has since said he would keep it free at the point of use.

Universal Images

3/6 Handbag tax

Ukip Economy spokesman Patrick O'Flynn said he would introduce a tax on high-price items like shoes, Nigel Farage disowned this idea.

4/6 Same-sex couple adoption

Ukip candidate Winston McKenzie likened adoption by same-sex couples to "child abuse", but the party rejects that view.

PA

5/6 Gay marriage?

In early 2014 Ukip released a statement saying it would review its gay marriage policy, but later said that was an error.

AFP/Getty Image

6/6 Sex education u-turn

Nigel Farage told Leaders Live that he backed sex education for under-11s but later admitted that is not Ukip policy.

Getty
Overall, however, the poll didn't make good reading for any of the major leaders if they had been hoping to roll into the best parties this year; 35 per cent of those surveyed said that they "didn't know" who they would want at their party.
"2015 could be a very big year for Nigel Farage yet Londoners do not want to see in the New Year with him, despite his 'bloke down the pub' image of revelry and bonhomie," Nicola Wildash of YouGov told the Evening Standard.
"However, this poll shows that he really is a 'Marmite' figure as he is also joint-second when it comes to the party chief people in the capital would like to party with on 31 December."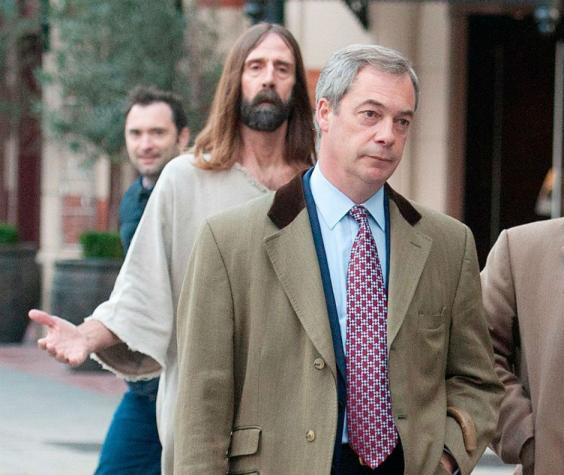 And spare a thought for poor forgotten Nick Clegg. Despite his past success with women, the Lib Dem leader seems to have lost his touch. Just nine per cent of those surveyed rated him as the man they most wanted at their parties, with six per cent saying he was the man they wanted their the least.
Even then, he was slightly ahead of Green leader Natalie Bennett on both scores.
Ukip is now at just nine per cent in the London poll standings. Labour is down one point to 41 per cent, while the Conservatives are unchanged on 33 per cent, the Lib Dems remain on nine per cent, and the Greens have gone up two points to six per cent.
YouGov interviewed 1,385 adults in London between 15 and 18 December.
Reuse content