Nigel Farage has come under renewed pressure to take a break from the leadership of Ukip, with the party still looking in danger of tearing itself apart after a disappointing general election.
Douglas Carswell, Ukip's only MP, and the party's deputy leader, Suzanne Evans, both urged him to take time off – though Ms Evans added that two weeks' holiday would be enough.
Mr Farage raised some eyebrows by telling The Sun on Sunday that he has 2035 in mind as his retirement date. By then, he will be over 70 years old. But Ms Evans insisting that he was only joking.
Critics say that Ukip's leader is exhausted by the general election and that tiredness is affecting his judgement.
The public discussion about whether he needs a holiday is partly driven by concern over the impending referendum on Britain's EU membership.
Some in Ukip fear that Mr Farage could throw away the anti-EU campaign's chances of victory by indulging in hard line talk on immigration. Mr Carswell told the BBC's Sunday Politics programme: "We need to be careful that we don't end up actually preventing from happening the very thing that we're supposed to be about. We're about getting this country outside the European Union and we need to be very careful that we don't get distracted by all those arguments and find ourselves in a situation where our actions are making it harder for us to achieve the majority support for British withdrawal."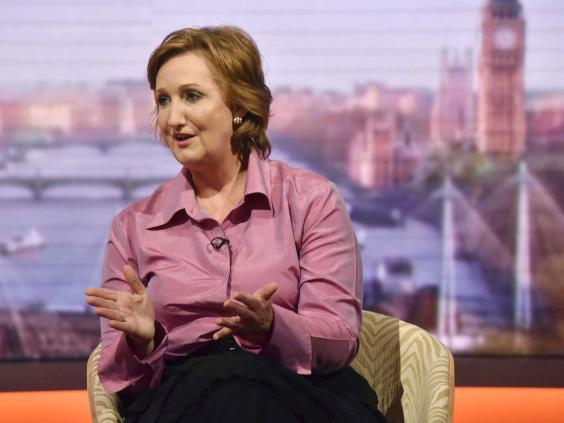 Ms Evans – who would have taken over as an interim leader if Mr Farage had stuck to his decision to stand down for the summer – added her voice to those of other critics who say that the Ukip leader had been influenced too much by hardline right-wing advisers. She claimed that Ukip's place is in the "compassionate centre ground".
Ms Evans told the BBC's Andrew Marr Show: "We have had some problems with advisers around Nigel, who very much kept him in their pocket. Have a holiday. Have a holiday, Nigel. You know everyone needs a holiday. It's been such a tough time."
But the Ukip MEP Roger Helmer defended Mr Farage and his policy of raising immigration as a political issue. "One of the areas where I would disagree with Douglas is his assertion that immigration is not important in the EU debate. My experience and my colleague's experience is perhaps the biggest issue on the doorstep is immigration."
Reuse content