Claims that Jeremy Corbyn stole sandwiches meant for veterans at a Battle of Britain memorial service have been proved to be incorrect.
A photographer at the service told the Guido Fawkes blog on Tuesday that Corbyn had taken sandwiches donated to the service for veterans, and "went rushing towards where the free packs were, and dived in".
"They were for the veterans and the volunteers in the red jackets. Jeremy was looking inside them and picking up the sandwiches he wanted. Tom Watson only took one and so did everybody, all the veterans, but Jeremy took two, which I thought was really off," the photographer reportedly said.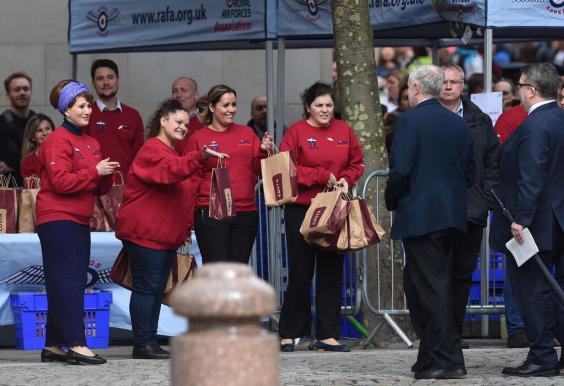 Pictures were produced of Mr Corbyn walking away with two bags of sandwiches.
The Daily Telegraph also covered the incident, posing the question as to whether the sandwiches were "stolen from veterans or donated by Costa" in a subheading on its website.
But a photo later emerged of Mr Corbyn being quite pointedly handed the sandwiches by smiling volunteers.
The volunteers had even posed for photo with Mr Corbyn, who they seemed quite fond of.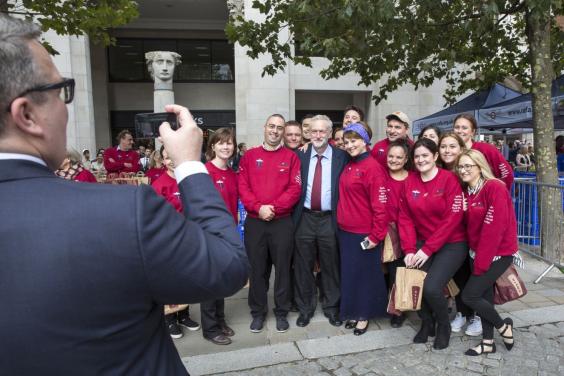 To confirm the matter, a spokesperson for Costa, which had donated the sandwiches, added: "The bags were available to veterans and guests at the service".
The Guido Fawkes blog printed a prompt apology and update to its story, which it noted was based on an eye-witness account.
Reuse content