Norman Lamb, the former Health minister, has won the support of Liberal Democrat grandee Sir Menzies Campbell in his effort to succeed Nick Clegg as party leader.
Sir Menzies, who led the party in 2006-07 and stood down as an MP at the general election, is one of the Lib Dems' best-known figures, and is likely to accept a peerage later this year.
It is understood that Sir Menzies encouraged Mr Lamb to start thinking about a leadership tilt when the polls looked bad for the Lib Dems during the coalition years, but it was also thought unlikely that he would publicly declare his support.
Former leaders often keep their own counsel on backing potential successors, but another, Lord Steel, has endorsed the other MP in the race, Tim Farron. Mr Lamb, who was chief of staff to Sir Menzies in 2006, said he was "thrilled" that Sir Menzies had backed him, in what will be seen as a significant boost to his campaign.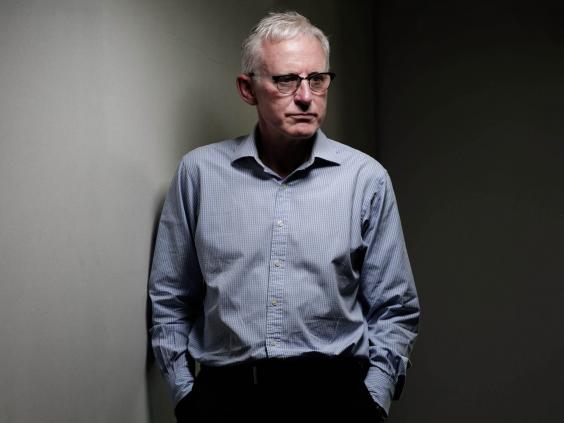 Mr Farron, who was the Lib Dems foreign affairs spokesman during the election, is widely considered to be the favourite for the top job and was well ahead in a recent poll conducted by Liberal Democrat Voice.
But Mr Lamb has garnered a wide range of backers, from the political – such as the former cabinet minister Baroness Williams and Carshalton and Wallington MP Tom Brake – to the populist, including former world heavyweight boxing champion Frank Bruno and N-Dubz rapper Dappy. Mr Farron's supporters include MPs Greg Mulholland, John Pugh, and Mark Williams.
Mr Farron is unscarred by coalition, as he served as party president rather than a minister, and impressed activists with an emotional House of Commons speech in tribute to Charles Kennedy, who died last week. This gave him flexibility to speak out against compromises the Lib Dems were forced to make for a share of power and also meant he picked up a significant following within the party.
He wants to repeal sections of the coalition's Justice and Security Act that expanded closed material procedures – secret courts – into the civil courts of England and Wales. Mr Farron said this weekend: "We must regain our position as the party that stands up for justice and fairness. Access to justice must be for all and that justice happens best when it is free and in the open."
Charles Kennedy - his political career in pictures
Charles Kennedy - his political career in pictures
1/18 1986

Charles Kennedy at the SDP conference in September 1986. He had become Britain's youngest MP three years earlier and the party later merged to become the Liberal Democrats.

Getty Images

2/18 1987

Charles Kennedy attends the Joint Liberal Assembly, October 1987.

Getty Images/Hulton Archive

3/18 1999

Charles Kennedy being congratulated by his girlfriend and future wife, Sarah Gurling, and mother Mary after being elected Lib Dem leader in 1999

PA

4/18 2001

Charles Kennedy greeting supporters at a rally before the 2001 general election, when he was the Lib Dem leader

Getty Images

5/18 2002

Mr Kennedy at his wedding to Sarah Gurling, outside the House of Commons in London. The couple divorced in 2010.

Getty Images

6/18 2003

Charles Kennedy speaks during a question and answer session at the Liberal Democrat Party annual conference in Brighton

Getty Images

7/18 2004

Charles Kennedy and his then wife arrive at the British Academy Television Awards in London

Getty Images

8/18 2005

Charles Kennedy unveiling a Lib Dem campaign poster ahead of the 2005 general election

Getty Images

9/18 2005

Charles Kennedy with his then wife Sarah and new born son Donald James on 12 April 2005. He returned to the election campaign trail days later

Getty Images

10/18 2005

Charles Kennedy celebrating the Lib Dems' gains after the 2005 general election, when the party won 62 seats

Getty Images

11/18 2006

Charles Kennedy admitted his drink problem and called a leadership election in January 2006

Getty Images

12/18 2006

Charles Kennedy is canvassing in Dunfermline for a by-election a month after his resignation as Lib Dem leader

Getty

13/18 2006

Sir Menzies Campbell, Lord Rennard and Simon Hughes give Charles Kennedy a standing ovation after his speech to the party conference in September 2006, his first since his resignation

Getty Images

14/18 2007

Charles Kennedy and his predecessor Paddy Ashdown congratulating Nick Clegg on his election as Lib Dem leader in December 2007

AFP/Getty Images

15/18 2010

Charles Kennedy with Nick Clegg on the campaign trail ahead of the 2010 general election

Getty Images

16/18 2011

Charles Kennedy launching the pro-AV campaign for the 2011 proportional representation referendum in Glasgow

Getty Images

17/18 2014

Charles Kennedy with Danny Alexander and fellow Lib Dems campaigning for a 'no' vote in the Scottish independence referendum in 2014

AFP/Getty Images

18/18 2015

Charles Kennedy campaigning with Jo Swinson in East Dunbartonshire in April ahead of the 2015 general election, where he lost his seat

Getty Images
The Lib Dems were devastated in the election, winning only eight seats – down 49 on the party's 2010 haul – prompting Mr Clegg's resignation.
In an article for the Inside Politics website, Ryan Coetzee, the party's chief election strategist, said the Lib Dems were damaged by its "moment in the rose garden". This refers to the stage-managed press conference in No 10's back garden, in which Mr Clegg and David Cameron announced the formation of the coalition. Many left-leaning voters were unhappy that they had backed the Lib Dems, only to see them support the Conservatives.
Mr Coetzee, whom Mr Clegg hired in 2012, also lamented the Lib Dems' failure to oppose secret courts and cuts to the legal aid and prison budgets. He added that the party should have "fought harder to stop [then Lord Chancellor] Chris Grayling's destructive tenure at the Ministry of Justice".
The new leader will be elected next month.