A member of the House of Lords has urged Michelle Obama to run for President in next year's elections
Baroness Oona King, a Labour peer, said the First Lady represents changing views on race in the US and around the world and that role models were "critical" for young people.
"I'm sure we'll see her running for President," she told BBC Radio 4's Today programme.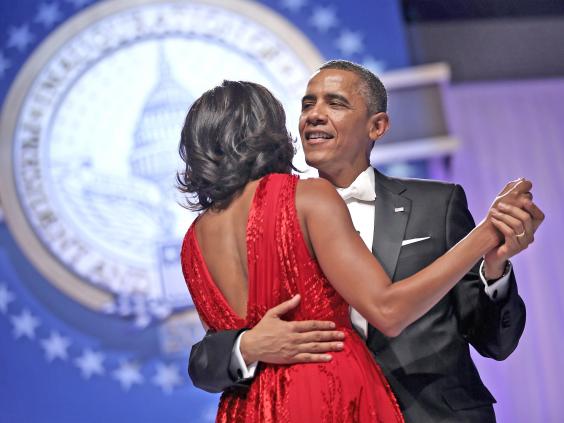 "She's got as much chance as Hillary (Clinton) does of making it.
"I think it says something for women and their careers that they have to do it that way round."
Mrs Obama has dismissed persistent rumours that she will run to replace her husband, joking about it on the Late Show with David Letterman earlier this year.
Lady King, the former MP for Bethnal Green and Bow, made the comment while discussing her visit to the UK.
She delighted a group of London schoolgirls yesterday by telling them "the world needs more girls like you".
Mrs Obama had been greeted with cheers and excited screams by students at the Mulberry School For Girls, in diverse Tower Hamlets.
Accompanied by daughters, Malia, 16, and 14-year-old Sasha and her mother, Marian Robinson, she also took tea with Prince Harry at Kensington Palace.
Charity work has been the primary focus of the trip, where Mrs Obama has been promoting her Let Girls Learn initiative to further education for teenagers around the world.
Additional reporting by PA
Reuse content