Over a thousand people asked Jeremy Corbyn to raise the issue of problems with mental health services at prime minister's questions, the new Labour leader has been revealed.
David Cameron admitted that the Government could "do more" on mental health after Mr Corbyn relayed the comments a woman who had contacted him to say services in her area are "on their knees".
"There are areas I think we can work together and this is one of them. We do need to do more to increase mental health services in this country," Mr Cameron told the Leader of the Opposition.
The PM argued that "important steps had been made in recent years, but added: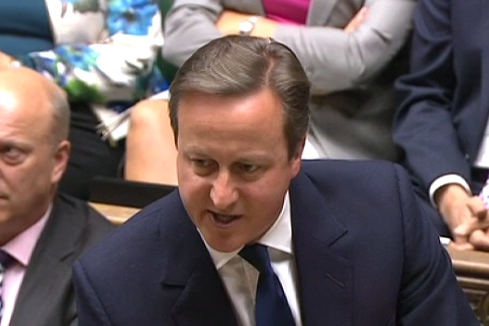 "There are problems in some mental health services and it's right that we make that commitment. But we will not have a strong NHS unless we have a strong economy."
Mr Corbyn has made promoting mental health services a central part of his new leadership, attending an NHS mental health trust fundraiser on his first full day as leadership and appointed a dedicated Minister for Mental Health to his shadow cabinet.
The question was one of the first asked by the new Labour leader as part of his new approach to Prime Minister's Questions.
Mr Corbyn invited members of the public to send him suggestions of issues they felt were important to them.
A suggestion box was set up on the Labour website and an email was sent to Labour supporters requesting their opinion.
Mr Corbyn also asked about cuts to tax credits and changes to the way social housing is funded and administrated.
The new approach appeared to calm the session, with noticeably less shouting and braying than usual in the chamber.
It appeared to be more difficult under the new format for the leader of the opposition to pin the PM into a corner over his answers, however.
Reuse content