Repairing the 180-year-old Palace of Westminster could cost £7bn and cause 40 years of disruption unless MPs and peers agree to move out while work is completed, experts have said.
An independent report into how best to renovate the crumbling home of British democracy highlights the financial case for shifting politicians en masse to a new temporary building – either in London or another major city – for most of the 2020s to allow repairs to be completed more quickly.
The 250-page report by outside engineering experts, commissioned by Parliament in 2013, did not take sides in the argument over whether MPs should decamp to another site but it warned that, if they refuse to move, it will probably take up to 40 years to replace pipes, drains and electrical wiring, repair leaking roofs and crumbling stonework, and remove asbestos.
Stretching the work out over decades would add to the cost and there would be an "uncomfortably high" risk that a catastrophic accident would force the closure of the building anyway.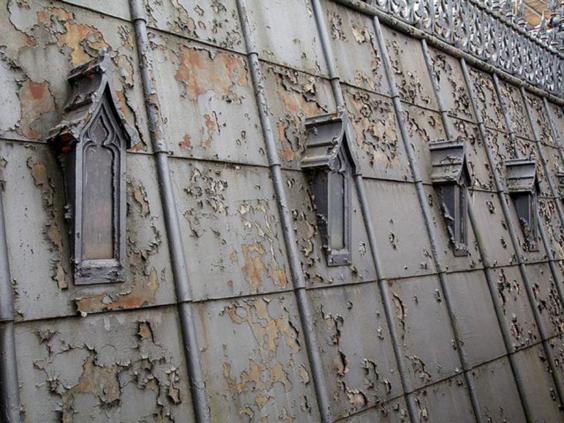 Parliament is judged to be a safe place to work, despite containing a large amount of asbestos, but the restoration programme director Dr Richard Ware said at a press conference: "We couldn't guarantee that, if a major fire took hold, it wouldn't spread through the building."
Another fear is that, because 19th-century steam pipes and modern electrical wiring are close together, a steam rupture might take out Parliament's computer system.
The specialist team who wrote the report have calculated that carrying out a rolling programme stretching into the second half of the century, while Parliament is sitting, would probably cost £5.7bn at today's prices but could rise to £7.1bn.
The cheapest option would be to clear all 650 MPs, 760 peers and around 4,000 staff out of the building until all the work is done, which they estimate could take six years. That would cost between £3.5bn and £4bn. The only staff to carry on as normal would be the crew that maintains Big Ben and the only building not marked for closure would be the grace-and-favour house overlooking the Thames, occupied by the Speaker.
There have been several suggestions about where the MPs and peers could move to. There are two buildings – the QE II conference centre and the Methodist Central Hall – only a few minutes' walk from Parliament, which would be convenient for ministers and MPs with offices near the Parliament building. However, both are in constant use.
It has also been suggested that Parliament could move to a major provincial city, such as Manchester, but that would involve finding not just a meeting chamber, but also offices for MPs and staff, and would create problems for ministers expected to report to Parliament but whose ministries remain based in Whitehall.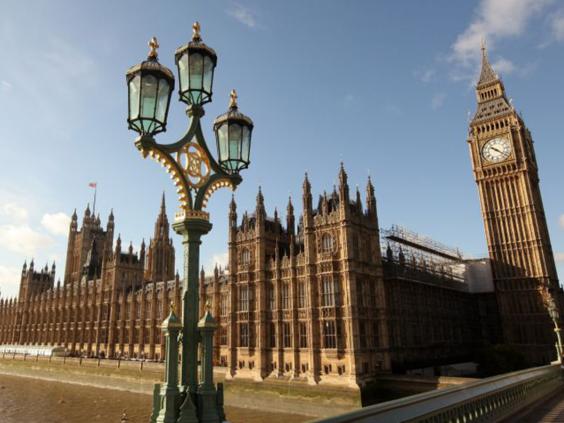 The UK Parliament is unusual in that it owns the building in which it meets, a former Royal Palace rebuilt after a fire in 1834. All decisions about the work, and whether it will involve only necessary repairs and restoration or will include major improvements, have to be made by MPs and peers, not by ministers or civil servants.
The process of decision making has barely begun. The Leader of the Commons, Chris Grayling, announced that a joint committee of MPs and peers is to be set up to make recommendations. The report was based on work starting by July 2020. MPs have been warned that every month's delay will add between £5m and £8m to the cost.
Dr Ware warned: "The Palace has reached a turning point in its history, with many features needing major renovation. These include antiquated heating, ventilation, water, drainage and electrical systems, extensive stonework decay, leaking roofs, corrosion and the need to improve fire containment. Even the intensive programme of urgent repairs carried out over the last five years is barely scratching the surface."
Renovations: Schedule options
Option 1. MPs and peers continue using Parliament while a restoration takes place around them. It would take 32 years, and cost £5.7bn.
Option 2. First MPs move out while the Commons is repaired, then peers. This would take 11 years, and cost £3.9bn.
Option 3. MPs, peers and staff all move out for six years. The estimated cost would be £3.5bn, or £3.9bn if the work included 'significant' improvements such as turning courtyards into atriums.
Reuse content