The bobby on the beat has become an "endangered species" because of deep cuts to police budgets over the last five years, rank and file officers will tell Theresa May.
The Police Federation will warn the Home Secretary that three-quarters of forces in England and Wales have cut back or merged their neighbourhood teams in response to austerity measures.
But Ms May will risk a hostile reception when she tells the conference that forces have the resources they need to continue cutting levels of crime.
A survey by the federation found that 14 of the 43 forces in England and Wales have cut, or plan to cut, the size of their neighbourhood policing teams. Another 19 have merged them with emergency response teams or other departments.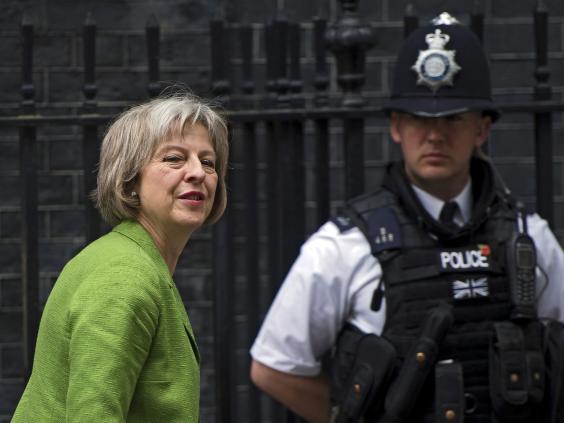 Eight forces said they had no plans to change numbers, while two – Cheshire and City of London – said they had increased neighbourhood policing.
Steve White, the federation chairman, will tell the conference: "Neighbourhood policing is just one of the endangered species in the new, streamlined, barren policing landscape."
He will say: "We are down to the bone and having to decide – neighbourhood policing or 999 calls?
"Neighbourhood policing is the foundation of local confidence, trust and reassurance in communities that the police are there, that we will be there when needed, policing with their consent."
During the election campaign Ms May indicated that further cuts would be in the pipeline under a Conservative government. She said there was "still scope within the system for example for police forces working together to be able to make the savings".
Mike Penning, the policing minister, said: "While we acknowledge that the police funding settlement is challenging there is no question that the police still have the resources to do their important work."
He said that cutting bureaucracy and central targets had saved up to 4.5m police hours, which is the equivalent of 2,100 full-time officers.
"The decision as to how neighbourhood policing teams are resourced, deployed and the duties those officers undertake is an operational matter for the relevant Chief Constable, in association with their Police and Crime Commissioner," Mr Penning added.
Reuse content